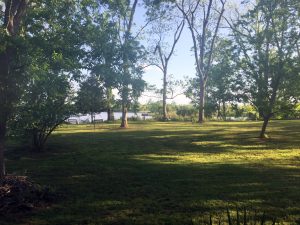 If you love the outdoors, The Red River National Wildlife Refuge is one of the top locations in Bossier City to enjoy the spring. Historically, the Red River National Wildlife Refuge, located in the Red River Valley, is filled with bottomland hardwoods, cypress sloughs and scrub swamps making this area a lush oasis for a variety of wildlife species who call this area home. Besides the birds, deer, reptiles and insects, there are plenty of ways to enjoy the Refuge. Hiking, fishing and nature photography will be your sweetest view of this recreational area.
If you have a free weekend, spend it on one of the hiking trails at the Refuge. The longest trail is about five miles long and each trail is open sunrise to sunset. Bring a camera too, because there are plenty of photo-worthy locations to see during your hike.
In the spring at the Refuge, visitors can enjoy the outdoors and learn more about nature by catching one of the many Spring Bird Walks. These walks are guided tours that last about an hour and a half. To attend a walk, meet at the education center beginning at 8 a.m. Upcoming Spring Bird Walks are on Saturdays. (Spring dates are April 22, May 6-13).
Even if you lived in Bossier Parish your whole life, you may not know there is a zoo near the city. Located in Benton off Airline Drive, Cypress Black Bayou Park is a recreation area including camping, fishing piers and even a seven-acre zoo. This zoo is home to turkeys, pigs, horses and even peacocks.
Diving into some light zoology, be sure to check out the Cypress Nature Study Center. This location is more of an educational experience, helping visitors to learn more about nature by using interactive exhibits. Not only can you experience the living things at Cypress Black Bayou, but you can explore your surroundings by hiking the 10 trails at the park.
Seventeen miles northeast of Bossier City is Bayou Bodcau. ATV activities are permitted on marked trails, but don't just stay on land. Because of the bayou's overflow, it is the perfect place to fish for bass and bream. And if the weather is right, crawfish are also found in the bayou. At Bodcau, turkey hunting is permitted during the spring season. White-tailed deer and other game can be hunted by a bow and arrow or modern firearms when in season.
Bodcau is owned by a corporate landowner and the U.S. Army Corps of Engineers. The Louisiana Department of Wildlife and Fisheries manages a shooting range at Bodcau. Both rifles and pistols can be used at the range with targets 25 to 200 yards. The range is open to the public and supervised by a range officer. With all the options for hunting and fishing, Bodcau is truly a Sportsman's Paradise.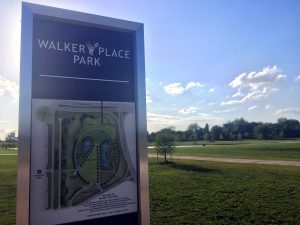 If running is your main choice for outdoor activities and you aren't quite the Sportsman's-Paradise type, Walker Place Park in South Bossier is perfect for you. This park is the start of one of the best developments in Bossier City.
As a close neighbor to the CenturyLink Center, pedestrians can enjoy plenty of parking and walking paths. Walker Place Park has a modern feel, but is showing off the beginning of the Walker Place development. This location is where UL Coleman Companies will utilize 92 acres to become a mixed-use development filled with retail, grocery stores, office spaces and residential areas. But until then, this park is one of the top places to start off a nice run in Bossier City.
Leaving Walker Place Park on the pedestrian walkway, you cross Arthur Teague Parkway leading you to the River Link Arthur Teague Trail. If you go to the right off the walkway, you journey around the Sheriff's station and almost to the casinos. If you decide to take a left off the walkway, you will find yourself at Jimmie Davis bridge soon linking up to the Red River Wildlife Refuge.
From the Red River Valley to Bayou Bodcau, Bossier Parish has plenty to offer the outdoor enthusiast. Explore the outdoors and don't forget to show off that big catch.
Where's your favorite place to explore the outdoors in Bossier? Tell us in the comments below.