Oct. 12-15, 19-22
Working: A Musical presented by BPCC Performing Arts Theatre
Bossier Parish Community College
The second production of the year for the Bossier Parish Performing Arts Theatre invites audiences to look at a commonality we have all experienced. For anyone who punches in and out of a time clock, Working features some of the most compelling tales of average workers in the United States. The musical, adapted from the Studs Terkel's Working: People Talk about What they Do All Day and How They Feel about What They Do, features the hopes, dreams, joys and concerns of the working class.
Info: Contact 318-678-6525 or kcondon@bpcc.edu. Go to bpcc.edu/theatre/working/index.html to purchase tickets
Oct. 13-15
Digifest South – Game Development Competition
Bossier Arts Council
Explore a weekend of video games. Visit the Bossier Arts Council and participate in a Game Development Competition (DigiCode). All weekend students, gamers and developers join forces to execute a variety of video games. Each of the games produced during the weekend will be seen at the DigiExpo, where other students and guests will have the chance to play the games and provide feedback to teams. This event gives students the opportunity to get firsthand experience and team up with developers who are skilled in the video game industry. Experience the fun and networking of learning more about the gaming industry.
Info: Email robin@bossierarts.org or call 318-741-8310 or on Facebook
5:30 p.m. Oct. 18
Same Kind of Different as Me Red Carpet Premiere
Regal Cinemas Louisiana Boardwalk
Follow the book, Same Kind of Different as Me, to the big screen at the Bossier City premiere. The film centers around a local nonprofit and shows how a community can make a similar kind of impact in any city. After the movie, patrons can visit with members of the Discipleship Program to learn how you can bring change to our cities. Tickets available for $15. Tickets must be purchased through the Eventbrite link (listed below).
Info: www.hubinternational.com/offices/us/louisiana/shreveport/ or www.eventbrite.com/e/sbrm-and-hub-international-presents-same-kind-of-different-as-me-premiere-tickets-32358506163
6 p.m. Oct. 19-21
Grand Opening Social for Market and Greenhouse
5107 East Texas Street
Help Sweet Briar kick off their grand opening with a special event. Open the first and third Thursdays of every month, this store and event venue has a lot to offer in Bossier City. Shop to fill your home with festive market goods and keep a look out for the special workshops offered each month. This grand opening will also feature "sips and savors of the season" and door prizes.
Info: www.sweetbriarhome.com
10 a.m. to 2 p.m. Oct. 21
Fall Wildlife Celebration
Red River National Wildlife Refuge
It's National Wildlife Week and you and your family can participate in all the fun at the Red River National Wildlife Refuge. Don't miss out on activities like archery, canoeing, walking the story trail and traveling through the maze. Plus, visit with the wildlife animals in Bossier Parish. The celebration is free and encourages local families to experience the nature found in Louisiana.
Info: www.fws.gov
7 p.m. Oct. 21
Chris Stapleton
CenturyLink Center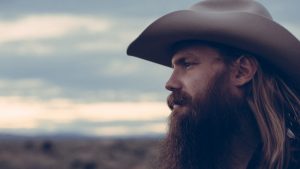 Chris Stapleton, a Kentucky native, may be a hit songwriter but he doesn't sing like one. After being behind the scenes writing hits for country legends like Tim McGraw, Luke Bryan and even pop star Adele, Stapleton saddled up and began a solo career in 2015. His earthy voice is ready to hit the CenturyLink stage with songs from a few of his albums and we can't wait for Part 2 of From A Room set to be out in late 2017.
8 p.m. Oct. 27
The Monster Ball
DARE Pool at Horseshoe Casino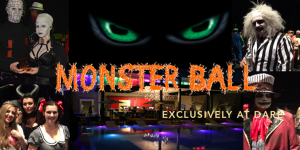 Go swimming with the monsters as Horseshoe Casino hosts The Monster Ball at the DARE Pool. The Chee-Weez will perform live and over $1,500 will be awarded during the costume contest for the sexist, scariest and most creative look. Enjoy a number of drinking games like DRINKO, Bobbing for Apple Bottoms and Pumpkin Pong as participants will win shots. Come in a costume or pool attire but you must be 21 to enter.
Info: www.caesars.com/horseshoe-bossier-city/things-to-do/dare
11 a.m. Oct. 28
Rockin' in the Graveyard
Flying Heart Brewing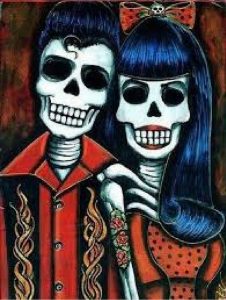 Celebrate the spooky season and the patio renovations at Flying Heart Brewing's third annual Halloween party. Get dressed up in a costume and watch a pretzel eating and stein hosting contest to benefit The Gingerbread House. Enjoy the band, Ole Whiskey Revival, and taste a new seasonal beer. Plus, The Wooden Spoon Pizza will serve up some delicious pies.
8 a.m. Oct. 28
Walk to End Alzheimer's
Louisiana Boardwalk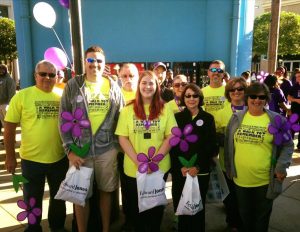 Support a friend or loved one in the fight to end Alzheimer's Disease. This walk, hosted by the Alzheimer's Association Louisiana Chapter, raises funds for Alzheimer's care, support and research. There is no fee to register, though participants are encouraged to help raise funds in their community through website and social media efforts. The walk ceremony begins at 8:45 a.m. Supporters, loved ones and caregivers can also receive additional community information at booths during the event.
Info: act.alz.org/site/TR/Walk2017/LA-Louisiana?fr_id=10469&pg=entry
6 to 8 p.m. Oct. 31
Boo! At The Boardwalk
Louisiana Boardwalk

Family fun and candy are always the perfect way to celebrate Halloween night, but this year, visit the Louisiana Boardwalk. Dress up your little ones and treat-or-treat store to store throughout the Boardwalk, but remember to arrive early because the candy is first come first serve.
More Info: https://www.louisianaboardwalk.com/event/boo-at-the-boardwalk/2145484249/