Conventional wisdom has always stressed that a person has a greater chance at success in life if they have received a good education. That's especially true if one desires a career in a profession that requires certifications, degrees and doctorates. But for many people, going to college can be an intimidating challenge, especially if they didn't excel academically in high school. It could be the same for the adult learner who would like to go back and earn a degree but has been away from school for many years.
Bossier Parish Community College in Bossier City, LA has developed Open Campus™ a no-strings-attached, online, series of non-credit developmental courses/tutorials, and anyone can sign up. These online courses are set up so anyone with internet access can brush up subjects that have been academic obstacles. Allison Martin is BPCC's Director of Institutional Effectiveness Initiatives. She said that back in 2012 the school discovered adult students returning to school were spending considerable time in "developmental courses" but not improving academically.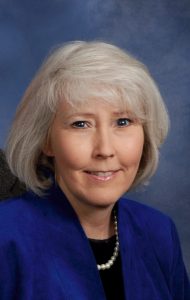 "They would spend semester after semester prepping and not even able to get to college level coursework which eats up a great deal of money and time," explained Allison. "Statistics reveal this leads to people stopping because they don't see any momentum in their college work." At the time Allison was teaching in the English department and she discovered that when she videoed her writing and grammar classroom lectures and made them available to students, their academic performance would improve.
This lecture video capture process led to her developing open access coursework. "So, within a year we developed five developmental courses on a budget of about $23,000," explained Allison. The online courses were set up in "module" form so online users could watch lecture videos and take quizzes as many times as needed. Quizzes were graded immediately and offered valuable feedback to online learners. A year passed, and it was clear that BPCC's Open Campus™ concept was a hit.
"Because these courses were free, word of mouth led to a spread not only across the state but across the nation. And within the next our lectures and videos were being accessed across in 100 countries and territories worldwide," said Allison.
Fast-forward today, BPCC's Open Campus™ has thousands of users and won awards for online learning. There's no fee and it's an easy learning resource to access. Currently there are 14 learning modules focusing on subjects like Algebra, English (grammar), Science, computer programming and IT, Manufacturing, and others. It's easy to enroll, just pick a course and follow the prompts. There are no textbooks or materials to purchase. Courses are self-contained with no direct interaction between instructors and students and all coursework is self-paced with no time limits, schedules or deadlines. It's important to note that while BPCC's Open Campus™ developmental courses are non-credit, taking the courses allows users to take tests on subjects studied like math and English to get college credit.
"We've just hit more than 3 million viewing minutes of these lecture videos," says Allison, "and recently we added our 196th country worldwide. Statistically speaking every minute of every day someone is accessing BPCC's Open Campus™."   To learn more go to: http://www.bpcc.edu/opencampus/whatis.html