5:30 p.m. Nov. 8, 1800 Prime
WAM: Wine, Art, Music featuring Jono Goodman
Enjoy all your creative senses during WAM, hosted by Boomtown Casino. The night centers around art by Jono Goodman, who incorporates printmaking methods into his artwork. Goodman, a Louisiana State University graduate, explores etching and lithographic techniques. Twang Darkly will perform during the event. Also, engage in the wine and food pairings prepared special for this Bossier Arts Council event.
Info: bossierarts.org/wordpress1/wine-art-music-wam
6 p.m. Nov. 8, St. Charles Court Clubhouse, 780 Dumaine Drive
Free Homebuyer Seminar
Learn the lingo and have all of your questions answers as a first-time homebuyer. Ask the experts and find the answers of how to find the perfect home. Also, get prequalified for a loan on site. A lender, realtor and title company will be there to support you through one of the biggest purchases in life. There will be a door prize drawing during the event.
Info: www.facebook.com/events/124713058204985
4:15 p.m. Nov. 11
Bass Pro Shop – Louisiana Boardwalk Outlets Santa Parade
Spot Santa Claus at the Bossier City annual Christmas parade. Kick off the holiday season with a festive parade. Bring the whole family and get a sense of the season.The celebration starts at the Courtyard Marriott at 4:30 p.m. and journeys through the boardwalk ending at Bass Pro Shops.
Info: www.facebook.com/events/374977306274556
9 a.m. Nov. 11, Pierre Bossier Mall
Veterans Day Celebration at The Bossier City Farmers Market
Honor Veterans Day with a special event at the Bossier City Farmers Market. Veterans and service members will receive discounts from most vendors, with additional vendors added each week. Listen to live music by Garland Wilford as you shop for all the market goodies, such as fresh farm finds and one-of-a-kind items.
Info: www.facebook.com/events/164152840837060
2 p.m. Nov. 12, Flying Heart Brewing
Defend Yo'Self Class
Learn the basics of self defense lead by Renegade Firearms Training LLC. It's always good to be prepared to defend yourself, no matter your age. Protect yourself and well-being from harm and take the first step by learning through this introductory course. The class is free and open to the public.
Info: www.facebook.com/events/407944842955823
11:30 p.m. Nov. 15, Hilton Garden Inn/Homewood Suites
National Philanthropy Day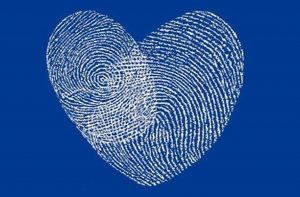 Philanthropy means "love of humankind" and what better way to honor the top philanthropy professionals and organizations through an awards luncheon. This annual event will honor the contributions that professionals and organizations make to the nonprofit community throughout North Louisiana. The luncheon recognizes philanthropic leaders, organizations and fundraising professionals, who support the spirit of generosity, leadership and community.
Info: www.eventbrite.com/e/2017-national-philanthropy-day-hosted-by-the-afp-of-north-louisiana-tickets-37039842165
Nov. 16-19, Bossier Civic Center
The Best Wholiday Ever
The best way to shop for the season is for a good cause. Find the perfect present for everyone on your list, while benefiting the Shreveport Opera's SOX educational program. More than 100 vendors will be there for a unique shopping experience. Daily admission is $10 or $25 for a four day pass.
Info: www.facebook.com/events/2121830448044328
Nov. 17, The Stage
Sammy Kershaw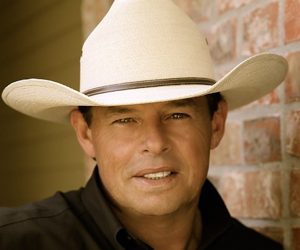 After releasing 10 studio albums and more than 25 singles, hitting the Top 40 on the Billboard Hot Country Songs charts, Sammy Kershaw has seen so much change in the music industry. This month, Kershaw, a Louisiana native, will journey north for another show in Bossier City. Hear all your favorite songs by him including a mix from his 2016 album, "The Blues Got To Me."
Info: thestagebossier.com/nov-17-2017-sammy-kershaw
8 p.m. Nov. 18, CenturyLink Center
National Black Rodeo
You don't have to be a cowboy or cowgirl to enjoy the National Black Rodeo, you just have to appreciate a good time. More than 200 from Texas, Louisiana, Mississippi and Oklahoma will come to Bossier to compete in all of the traditional rodeo events as The CenturyLink is transformed into a rodeo arena. This year, the event welcomes the Grambling University Band to perform at halftime.
Info: www.facebook.com/events/1934015070196929
4 p.m. Nov. 25, Louisiana Boardwalk
Rockets Over the Red Fireworks Festival
Start the Christmas season with fireworks and fun. Invite your family and view two of the largest outdoor trees in the region – one in Shreveport, the other at the Louisiana Boardwalk. The first 500 children who attend the festival will receive a free gift. Plus, Santa and Mrs. Claus will make a special appearance.
Info: rocketsoverthered.com