According to the last US Census, the segment of the national population that was growing the fastest was aged 65 and older. Demographers forecast this trend will continue well past 2050. And as people age, they grow concerned with being able to lead fuller independent lives. Since 1975, Bossier Council On Aging (BCOA) has provided services to seniors ages 60 and older of Bossier Parish to allow them to remain independent and active in the community. Tamara Crane, Executive Director of BCOA, explains the service and how it works.
"The overall mission is to help seniors of Bossier Parish, along with their families and caregivers by offering support in several areas," Crane explained. "If there's anything going on regarding a senior, if you don't know where to go, you should contact BCOA. If we're not able to help you, we should be able to refer you to some help for whatever support is available."
BCOA Services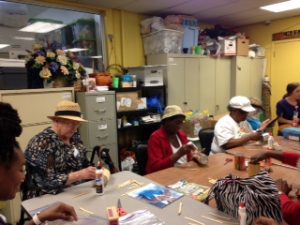 Bossier Council On Aging services the entire parish and offers three activity centers. The main center is in Bossier City. Two other locations are in Benton and Plain Dealing. The centers offer daily activities and congregate meals. They serve as a place for seniors to gather for social needs and other group activities.
Annie Thornton goes to the center in Bossier about three times a week to take part in the various activities offered.
"I'm 85 years old and I go for meals, help with my insurance claims and what not," Thornton said. "A big thing now is chair aerobics. I do that and sometimes I get with other ladies to play cards. We have a good time with that."
Monty Brown agrees that physical fitness activities are a hit with seniors.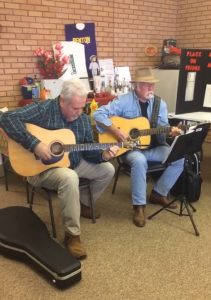 "We go three times a week for the chair aerobics," Brown said. "Monday, Wednesday and Friday at 9 a.m. as it's one of the most popular activities."
Brown, who along with his wife Marcia are really active with Bossier Council On Aging.
"We're responsible for the choir for Christmas and Easter. We hold a concert for people who've gathered at the center for the last few years. And the 'Friday's Coffee and Conversation' is a good time also."
Senior Mobility
A key part of independent living involves mobility. Many seniors aren't able to drive or no longer wish to. Bossier Council On Aging provides low-cost transportation for things like doctors visits, grocery shopping, activity outings as well as trips to and from the centers. BCOA has a number of vans that allow clients to get out of the house and remain engaged in the community.
Other key services include meal delivery for home-bound seniors, as well as in-home assistance with things like meal-preparation, grocery shopping, light housework, and help with using the telephone, or money management. These services are provided to clients with out any support available and are based on needs.
"We provide these services at little-to-no costs," Crane said. "Once we receive a request for services, we get information and go out and do an assessment to see if they qualify for various services and determine the person's true needs."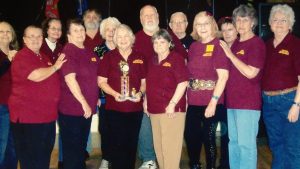 Last year the Bossier Council On Aging provided services to more than 4,000 seniors and their caregivers. Their services are crucial to our community as our population continues to age.
"This is a very good place with all kinds of activities," Brown said. "And if you're living alone or need help, it's a great place to go to be active and enjoy time with others; it's a super place."
For more information on Bossier Council on Aging's services and activities, visit their website.
Bossier Center
Location: 706 Bearkat Drive
Hours: Monday – Thursday 8:00 a.m. to 4:30 p.m.; Friday 8:00 a.m. to 2:30 p.m.
Benton Center
Location: 202 Sibley Street
Hours: Monday – Thursday 9:00 a.m.  to 1:00 p.m.; Closed Fridays
Plain Dealing Center
Location: 100 E Oak Street
Hours: Monday – Thursday 9:00 a.m. to 1:00 p.m.