When it comes to health and overall well being, southern states have long been considered among the unhealthiest in the nation. And many times the national ranking of Louisiana's health hasn't been good as a considerable part of the population has issues with obesity, diabetes and cardiovascular disease to name just a few . But recently there has been some good news in taking a closer look at health outcomes on a parish-by-parish basis.
Bossier Parish #5 Healthiest in Louisiana
According to recent information from the website countyhealthrankings.org,
Bossier City ranks number 5 as among the healthiest parishes in Louisiana. One key factor is the occurrence of premature death which has been trending slightly downward for more than a decade. When compared to Louisiana's premature death rate overall, Bossier parish hovers at around 8,000 premature deaths per 100,000 per year which is almost 2,000 fewer compared to the rest of Louisiana but slightly more than the national average.
So what is Bossier parish doing differently than most parishes to cause this uptick in better health stats?
Better Awareness & Access to Health/Wellness Programs
As any healthcare provider knows, the first step to being healthy and staying healthy is having regular wellness exams and consistent health screenings. But for years many people without health insurance would forgo annual checkups which are covered by most insurance plans. According to the findings of countyhealthrankings.org, since 2013 Bossier parish has seen a steady decrease in the number of uninsured residents. This could be attributed to a stronger job market as unemployment is low thanks to more businesses locating in Bossier, hiring more full-time employees and providing benefits such as group health insurance.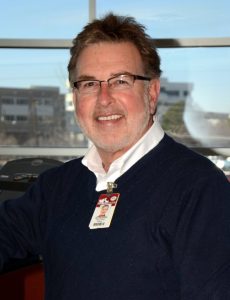 But insurance alone isn't the only reason, Bossier Parish has excellent hospitals and clinics staffed with quality healthcare professionals along with state-of-the art medical diagnostics and treatment options. There's also several wellness/fitness centers to provide professional training consultation along with healthy lifestyle plans.
Ken Paulovich oversees health and wellness centers for Willis Knighton Healthcare System. He has seen an increase in people seeking ways to stay healthy and fit.
"I think one of the things in Bossier, and on all of our campuses, is we decided to put in Wellness Centers on all of our campuses; we're in close proximity to all communities so we provide great access to healthcare and wellness programs."
Perhaps the strongest motivator for a person to make healthier lifestyle changes is to experience a medical event such as a cardiovascular illness. When a person undergoes treatment and then cardiac rehab, they tend to make changes for the better. Once this happens, people are more aware of the need for wellness and fitness.
"We have people who have migrated from a medical event into a rehab program and then into a wellness program because they have learned first-hand how they're quality of life has been improved with an exercise and diet program."
Wellness Awareness Spreads to Family & Friends
This awareness spreads to family members as a serious medical event becomes a bit of a "wake up call," especially since family health history can be a precursor to family members future health. Even friends and co-workers take notice and see the benefits of a person recovering from a medical event who undergo healthier lifestyle changes.
"The need for better, healthier lifestyle choices spreads either through a spouse or
other relatives after seeing a loved one go through a medical event such as a cardiovascular or pulmonary issue," Paulovich said. "It verifies the benefits of transitioning from a cardiac rehab into a wellness program. Once it hits home, the health awareness spreads through the family and everyone starts taking steps to getting healthier and eating better."
Healthier outcomes are definitely due to positive lifestyle changes. Something newer to NW Louisiana is the renowned "Ornish Lifestyle Medicine" program which is the first and only program that is scientifically proven to slow, stop, and even reverse the progression of heart disease.
Julie Hartley is a registered dietician at the Wellness Centers of Willis Knighton Health System. She explained that this 9 week non-invasive program consists of 18, four-hour sessions that are focused on bringing about sustainable lifestyle changes in personalized nutrition, exercise, love and support, and stress management.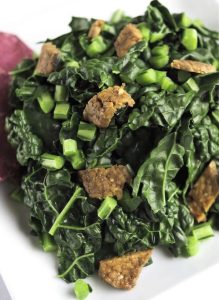 "People who participate in the Ornish program get more of a group support approach which is one of the fundamental parts of the program where they get such incredible clinical outcomes such as lower levels of cholesterol and blood sugar and reversal of heart disease," Hartley said.
"People discover they have more energy, they sleep better, are less stressed and enjoy their lives more, so there's other tangible benefits to a healthier lifestyle as well."
Healthier People = Healthier Economy
It's a fact that a healthier workforce means a healthier business. More insurance companies offer employers incentives to get their employees to participate in wellness programs such as smoking cessation, weight loss and health screenings. Keeping free from illness means fewer absences, higher productivity, and less stress. Also, having healthier employees means less down time for employers all of which helps the bottom line.
Greater access to healthcare, wellness/fitness options and life-changing lifestyle medicine programs–it's no wonder that people who call Bossier Parish home are living longer, healthier and happier lives.