Considered a milestone and in many ways a rite of passage, home ownership has long been a way for Americans to invest their money and put down roots in a community. After the housing crash and subsequent 2008 recession, that milestone felt much farther away for many. As the economy continues to improve, however, Americans are finding opportunities for home ownership once again. While some markets remain notoriously out of budget for middle and working-class families, others present affordable alternatives. One place that won't shut you out of the market is Bossier Parish.
According to a recent SmartAsset study, Bossier Parish slides in as the second best area in the state for mortgage approval. The study also looked at several other factors pertinent to home ownership besides mortgage approval. Those other three are the borrowing costs, property taxes and mortgage payments. Bossier Parish ranks in the top ten for both low borrowing costs and low mortgage payments, but is nudged out of a top ten property tax ranking by other parishes. For comparison, neighboring Caddo Parish only makes the top ten in two of the categories, and in both of those categories it ranks behind Bossier Parish. So what's giving Bossier Parish the edge?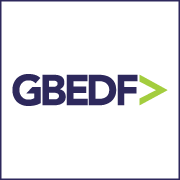 According to moneytips.com and SmartAsset.com, some key factors that play into individual mortgage approval ratings are: credit score, existing debt and income. Bad credit, heavy debt, and insufficient income are immediate "red flags" for lenders. This is where the local economics of Bossier Parish do its residents a favor. As David R. "Rocky" Rockett, Jr., Executive Director of the Greater Bossier Economic Development Foundation (GBEDF) explained, Bossier Parish has spent the time since the housing bubble burst working towards creating good jobs in the area, which has created opportunities for current and potential residents.
Creating More Jobs
"For the last decade plus or so, Bossier's been on an upswing of jobs and job creation—good job creation, with good job histories and salaries, and good longevity in the community, so those jobs are solid," Rockett said, adding that, "the banks kind of take a look at that and say 'okay this individual is bringing this in and they're with a good company' and they know their investment with that customer is going to be a good, solid investment."
Michael P. Salter, an experienced realtor with Century 21 Elite, echoed that assessment.
"From what I've seen most of the people in Bossier have got good jobs or they're military, and the crime rate is a lot lower in Bossier comparatively speaking than Shreveport."
Since, ultimately, mortgages are a business transaction for lenders, it's important that they feel confident they'll get a return on their investment. Good jobs that are unlikely to dissolve also mitigate some of those other "red flags" mentioned earlier.
Rockett believes that the economic growth has had a positive impact on mortgages in the Bossier area.
"I think because Bossier's been so successful in the last decade then that's why you see a lot of the mortgages in this area show success."
Meet With a Lender
While buying a home anywhere can feel daunting, particularly for first time homeowners, there are several ways to make the process easier. Salter recommends all potential homebuyers first sit down with a lender to discuss their financial options.
"It's free, and that lets them know right then and there what they need to do beyond that point. Do they need to raise their credit? Are they perfect with their credit? Can they buy a house now? Do they have to wait?"
He also recommends the Credit Karma app.
"Love that app to death! It gives you free recommendations, it shows you your score for free, [and] if you're low it'll give you the top recommended things to do to raise your [credit] score."
Lastly, Salter recommends interested home buyers look towards local lenders.
"The rule of thumb is the further away the lender is from the city, the more problems I've experienced," adding that local lenders "by far give the best service and the best rates to the client."
Housing is just one of many factors to consider when choosing a community to settle into. In addition to several years of population and economic growth, Bossier Parish also enjoys a comfortable cost of living. Coupled with good schools and an on-going infrastructure overhaul that includes adjustments to roads and sewage systems, Bossier Parish is taking the necessary steps to ensure the longevity of it's successes.
"People see a progressive community that they want to be a part of, and I think that people know this is a good investment when they move to the parish," Rockett said.
Come for the affordable housing, stay for the quality of life; Bossier Parish is well positioned for potential homeowners looking to settle into a thriving community.
Looking to buy a home in Bossier? Check out our blog here.