When a person grows up in an area they usually know all the things to love about living there. Whether you've lived here all your live or have recently moved here, we thought you might like to hear what five people who have transplanted to the area say they love about Bossier Parish.
1. Lauren Schneider
Lauren grew up in Houston, TX and moved to Ruston, LA to attend college at her family's alma mater, Louisiana Tech. Upon graduating in 2015 with a Marketing Degree, she moved to Bossier City to start her professional career at GDIT. She currently works as an Information Assurance Engineer, but previously worked as a University Relations Liaison. Lauren loves the small town feel of Bossier.
"Bossier City has the opportunities I want in my career, " she said. "I love the small, quaint downtown that is really starting to grow. There is good night life here, along with wonderful, unique festivals and events. It has the best of both worlds; where you feel like everyone knows your story, while being big enough to blaze your own path for a better future."
Lauren's hidden gem: The Chicken and dumplings from Gullo's Market on Stockwell Road served on Wednesdays.
2. TSgt Will Bracy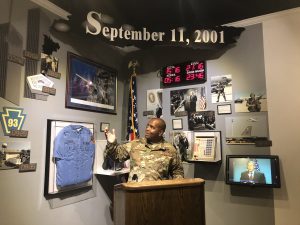 TSgt Will Bracy was a senior in high school in Houston, TX when 9/11 occurred. It was then that he made the decision to serve our country. Will has lived in many places, including Italy and the UK. He says that when he found out he was going to be stationed at Barksdale Air Force Base he was super excited to eat fresh crawfish and other seafood. He also looked forward to eating with the locals.
Being a world traveler, Will has found that eating with locals is an enjoyable way to learn about the local culture scene. When we met Will, he was enjoying pizza at Flying Heart Brewing and Pub with a group of friends. Will is an active gamer, who enjoys playing "Magic: the Gathering" and found Dragon's Lair WarGames and Hobby Supplies. He says that this was a great place that allowed him to build a community of like-minded people.
Will's hidden gem: Barksdale Global Power Museum
3. Eda Rodriguez
Eda Rodriguez says that she loves living in Bossier Parish because it's a little slower paced than the big cities. Eda moved to the area from Fort Worth, TX. She and her father opened El Novillo Meat Market on Barksdale Boulevard in 2010. Her business allows for her to share her Hispanic culture with the people of Bossier. Eda says they make freshly baked pastries, carnitas and chicharrones every single day. They have recently added a deli in the store where you can get sandwiches and other items. She says that Bossier Parish is a great place to raise her four children, she enjoys the downtown area and loves the festivals in the area.
4. Terry Petzold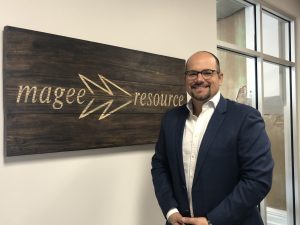 "Endless Possibilities" . . . that's what Terry loves about living in Bossier. Terry hails from Scottsdale, AR. A newly wed in 2006, he and his wife Emily, wanted to make a change but desired to move somewhere that was affordable and that they knew at least one person. Emily's sister lived in Bossier City and so that was where they landed.
"The possibilities in Bossier are endless if you want to make a name for yourself."
Terry says that you have to get involved, sign up for things, immerse yourself in the community, get out and shake hands. He says unlike some bigger cities, here you are a person, and known by name. Terry has an appreciation for the cultural opportunities in Bossier.
"There's so much to do here. We have the best musicians, fundraisers, festivals and plays."
5. Tianna Andrews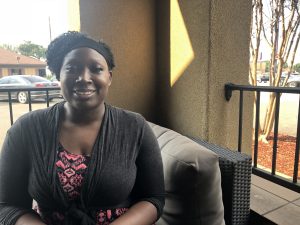 The dynamic Tianna Andrews moved to Bossier Parish in 1998 from Springfield, MO as part of her Air Force career. After leaving the military, Tianna was a teacher for seven years, then became a deputy for the Bossier Sheriff's office and is currently a SRO Officer at Bossier High School. Tianna's passion is for acting and is also a dancer, singer and writer. She enjoys the opportunities to be involved in the performance arts scene. She is in a touring play called "Lysistrata" and is performing in "Delilah" at East Bank Theatre on October 27th. Tianna feels that Bossier is a safe place to live and says it's a very family friendly area with a good law enforcement system that is in tuned to what's going on.
Tianna's recommendation: Ralph & Kacoo's and live music at Boomtown Casino
There are lots of reasons to love Bossier Parish including all the fun activities. Check out these fun things to do in Bossier at night.