This Christmas season, you can find houses and businesses in Bossier strung with sparkling lights. However, there are a few places that "deck the halls" more than others. If you enjoy driving around town in your cozy car for some holiday fun, be sure to check out these places to see Christmas lights in Bossier.
Louisiana Boardwalk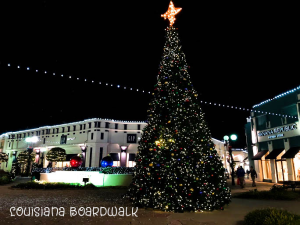 The Louisiana Boardwalk turns in to a winter wonderland every year around Christmas time. From wreaths on the light poles, to a giant Christmas tree: Christmas music fills the air and makes your holiday shopping a little more cheerful. The fountain is synced to lights and music while fake snow fills the air. If you walk down the street to Bass Pro Shops, you can even see the big man in a red suit! Santa is there with beautiful trees and a listening ear to hear what your children, or even you, want for Christmas!
North Bossier Neighborhoods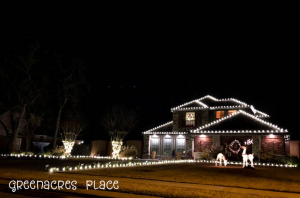 GreenAcres Place holds a special place in my heart. This is where I grew up. The people living on Greenacres Boulevard are a sight to see. You can wander throughout this beautiful neighborhood where owners have lights galore. My personal favorite is on the Boulevard. I'll let you venture for yourself to see exactly which one I'm talking about.
Another North Bossier neighborhood you might want to see is Lakewood. This neighborhood has great lights to see. On your way out of the neighborhood, take Swan Lake Road and you can see some other beautiful houses.
Tiburon is another great neighborhood to check out as you drive down Swan Lake! You'll find plenty of beautifully lit houses and you may even stumble across a giant nutcracker! As you continue back down Swan Lake Road, you can see even more cheerful houses. There is even one that has inflatables galore.
Holmes Honda of Bossier City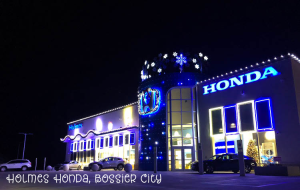 This new business has already done wonders for our city. Now, they are making spirits bright! Located right off of the Swan Lake exit of I-220 on Industrial Drive, Holmes Honda is putting on a spectacular light show. They have over 100 thousand lights that are synchronized to your favorite Christmas music. They opened this light show to the public on December first and will continue until January first, every night from 5:30-10 p.m. They aren't just selling cars this season, they are spreading joy and serenading us all.
South Bossier Neighborhoods
Within the beautiful neighborhood of Gardens of South Gate, you will see many houses decorated for the season. You can drive around and see houses lit with lights of white, green and red. Falling Water Circle has my favorite houses with bright white lights and reindeer. Bellaire has houses with multicolored lights and inflatables all around. Drive through and check them out if you live closer to South Bossier!
These are just a few places located in Bossier that you can drive by and enjoy the lights. Maybe you can get into the Christmas spirit and be inspired to decorate your own house to Christmas music in the coming years. Either way, I hope this gives you a great excuse to spend time with loved ones and enjoy the holiday season. Have a very Merry Christmas, and happy light watching!