Residents who love getting a peek at homes will have a feast as several Bossier homes will be featured as part of the 2019 Parade of Homes showcase.
Hosted by the Home Builders Association of Northwest Louisiana, the 2019 Parade of Homes runs across two weekends, June 22-23 and 29-30, from 1-6 p.m.
The Home Builders Association of Northwest Louisiana is a trade association with over 600 member companies in seven parishes. At the current rate of building, the industry contributes some 5,300 jobs and approximately $371 million dollars to the local economy annually.
Dixey Robertson, executive officer of the Home Builders Association of Northwest Louisiana, said the association puts on the Parade of Homes because it gives licensed professional builders an opportunity to showcase their work while giving the public an opportunity to see the latest in residential construction trends.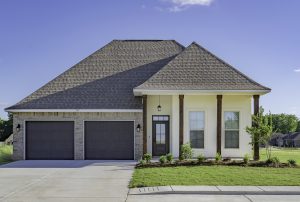 This year, event goers can take a tour of 35 newly-built homes throughout northwest Louisiana, including 11 in Bossier Parish. Robertson explained the association included Bossier homes in the event because Bossier has been an inclusive partner in the Home Builders Association leadership, membership and all events since the association's incorporation in 1955.
"It's hard to sum up all the homes in Bossier in one description, as the Parade of Homes has homes in every category from starter homes to multi-million dollar dream homes," she said.
Robertson urges the community to come out for the event because it's an opportunity to see homes that otherwise wouldn't be open to the public, to see products from local vendors, and to get ideas for their own homes.
In addition to that opportunity, event attendees will be able to take advantage of a special partnership between the Home Builders Association and the Junior League of Shreveport-Bossier. The groups are joining forces to sell $50 raffle tickets with a grand prize of a $40,000 kitchen remodel.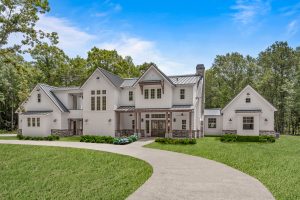 Other prizes in the raffle also include a $1,000 Shopping Spree at Lee Michael's Fine Jewelry, a flat screen TV from Sound Minds and a $500 Visa gift card from Progressive Bank. Tickets will be available in select Parade houses and online at WinAKitchen.org
The homes in Bossier Parish feature seven in Bossier City and four in Benton. These are listed by neighborhood and address below:
Beauclaire – 1960 Valdemar Place, Bossier City
Legacy — Waterford Bend – 852 Abita Chase, Bossier City
The Preserve — Estates – 253 Peregrine Way, Bossier City
The Preserve — Retreat – 221 Livingston Drive, Bossier City
Provident Oaks – 111 Overbrook Lane, Bossier City
Provident Oaks – 115 Overbrook Lane, Bossier City
Willow Heights – 901 Hackberry Drive, Bossier City
Bridgewater Bay – 415 Bridgewater Circle, Benton
Kingston Plantation – 748 Smokehouse Loop, Benton
Kingston Plantation – 767 Smokehouse Loop, Benton
Lost River Estates – 419 North Lost River Drive, Benton
Southern Home Builders and their custom housing division, Sollevare, built three of the homes on this year's Parade.
Mary Zagone, sales manager for Southern Homes Builders, said the company is excited to showcase the different varieties of homes, floor plans, and square footage, all of which people have never seen in homes from Southern Home Builders before.
"We take a lot of pride in our homes," Zagone said. "This year we're celebrating our 25th anniversary and it's a huge deal to us because our reputation has led to a lot of our success. We get a lot of referrals, a lot of two- or three-time buyers."
She explained that Southern Home Builders offers a floor plan for every family's needs. That includes a first-time buyer all the way up to the last, final home a family will ever need.
"We have had buyers who bought their first home with us and now, they're buying a home in our custom division," Zagone said. "The good thing about our company is that anyone can find a home with us and I think you'll see that on the Parade of Homes this year."
She says the Parade of Homes helps her business by acting as a living, interactive advertisement. It's a great time to come out and look at everything a builder has to offer.
"We get a lot of people that come through our homes who had never realized what we're capable of doing," Zagone revealed. "It gives people ideas of what they want. Southern Home Builders wants people to know how easy it is to have a personalized choice for their home because it's an easy, streamlined process."