School has started back in Bossier. As with every school year, kids and adults will be adjusting to new classes, teachers, tests, and triumphs. When the school day ends, it might do everyone some good to enjoy a few activities before going home and hitting the books. To that end, there are several choices for after school activities in Bossier for both parents and kids. Here are five great places in Bossier to check out:
1. The Louisiana Boardwalk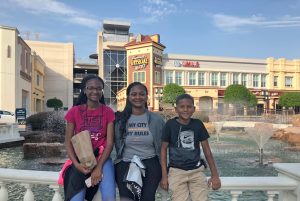 The Louisiana Boardwalk is a great place to stretch your legs, get a bite to eat, or shop. There are tons of great eating places, both for dessert and meals, if the hunger bug bites after school.
If a calm walk with family or friends strikes your fancy, this is the perfect place for that too. Older kids might want to catch a movie or just hang out for a bit. You can't go wrong with hitting up the Boardwalk after school.
2. Party Central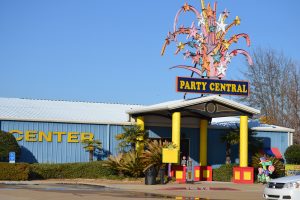 With games inside and activities outside, Party Central might be the perfect place to spend some of that pent-up school day energy. Varied attractions include go karts, bumper boats, bungee trampoline, rock wall, and mini-golf. Don't forget the games inside as well.
After school is a great time to explore all that Party Central has to offer. Group rates are available for ten or more kids upon request and other prices are listed on their website.
3. Starbucks
If your child is looking for a cool and quiet place to get their favorite iced coffee and chat with friends, what better place than Starbucks? Bossier has multiple locations available, including a centrally located store across Airline drive from Target.
Also, with their app, some deals are available during the after-school hours, starting at 3 p.m. Whether the coffee, the atmosphere, or the deals draw you in, Starbucks is a considerable option after pushing pens and pencils around all day.
4. The Library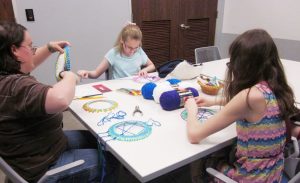 Bossier Parish Library is a great stop for afternoons as well. Little guys and gals can play and read their books. Older children can spend time reading or playing on the computer. This is also a great spot to get some homework done.
They have an after-school program available for 6-12 year-olds at some branches. But no matter the age of your child, the library always has something they can do and enjoy. With several branches in the area, you're certainly close to one after picking up the kids. If you haven't looked at the local library, do yourself a favor and check it out.
5. Altitude Trampoline Park
Maybe shopping, studying, or drinking coffee isn't what your child wants after a long day at school. If they just want somewhere to fly, leap, and flip, then Altitude Trampoline Park off Airline Drive is one of the best places in the area to take them. All ages truly enjoy this place.
So, don't let the hot and heavy August school days get you or your child down. Take your pick of any of these great after school places in Bossier!
Want to have fun with the family, but you're on a budget? Here are some of the best free things to do in Bossier.