To all the people in Bossier Parish, it's time to start getting ready for spring! March means we are "marching" into more events and also a spring season! This is the kick-off month for several events like BPCC's Music Program Concert series, the Twin City Roller Derby season and the start of the local farmers market. Plan your calendar accordingly with these Bossier events and get a little spring in your step.
Beast Feast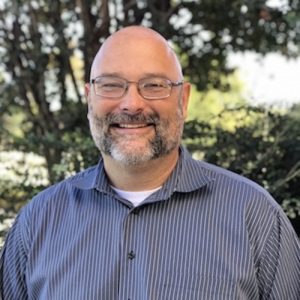 Join in on an event specifically designed for those who love the sport of hunting. This free event includes a meal consisting of wild game entrees, Shane's fried catfish and dessert. Enjoy live worship music from Skeeter Snider and Open Range Band. At this event, you can hear from Brother Collin Wimberly. The tailgate party begins at 4:30 p.m. No RSVP is required.
When: 4:30 p.m. March 3
Where: The Stable, 2195 Swan Lake Road
For more information, go here.
BPCC Music Program Presents Spring Choir Pop Concert
The Bossier Parish Community College Music Program Concert series begins with an evening of popular music. Listen to pieces performed by the Concert Winds and Concert Choir, along with the BPCC Jazz Band. Free and open to the public.
When: 7:30 p.m. March 5
Where: BPCC, Stephen W. Slaughter Theatre, Building C
For more information about this free concert or to arrange a music scholarship audition, contact Dr. Gulya Chandler at 678-6429 or gchandler@bpcc.edu.
Pre-Legislative Breakfast
Learn what key issues for our region are heading into the 2020 Legislative session during this morning event. Hosted by the Bossier Chamber of Commerce, this is your chance to be informed and listen to legislators speak about their priorities for the upcoming session and what issues they think will be the top issues facing the Legislature this year. Tickets, which include breakfast, are $25.
When: 8 a.m. March 5
Where: Hilton Garden Inn/ Homewood Suites
For more information, go here.
Shamrock Da Block
Spend a Saturday afternoon rocking the Bossier City Block, which is one of the most popular places for weekend fun. Get your green on and be at the East Bank District to enjoy a celebration for all things St. Patrick's Day. There will be tricycle races, costume contests, crawfish races and more, plus a leprechaun home run derby. Admission is free.
When: Noon on March 14
Where: East Bank District
For more information, go here and to receive updates and reminders on events and others like it, visit www.eastbankmafia.com or subscribe via text by texting EBM to 318-225-9018
Irish Genealogy Tips

Do you know if you have the luck of the Irish? If you ever wondered if you have Irish ancestors, attend this special event to learn more. Watch a short presentation on how to research and then learn how to trace your ancestors. 
When: 2 p.m. March 17
Where: Bossier Parish Libraries History Center
For more information, go here.
St. Patty's Party
Grab some green and get to the St. Patty's Party. Celebrate the Irish in the afternoon with green beer, Jameson, Guinness, and other special drinks. Enjoy music by DJ Commodity at 9 p.m. 
When: 1 p.m. March 17
Where: Bilbo Baggins Pub
For more information, go here.
Ninth Annual Chocolate and Champagne
Spend a special night indulging for a good cause. Sample sweets and champagne from top local vendors, plus enjoy live music, dancing, and a silent auction. Also, Mr. and Mrs. John Manno will be honored with the Lily Award. Proceeds raised benefit the Easterseals for their services provided. The mission of the Easterseals is to assist children and adults with physical and intellectual disabilities to achieve independence. 
When: 7 p.m. March 21
Where: Margaritaville Resort Casino Bossier City
For more information, go here.
Twin City Roller Derby vs. Acadiana Roller Derby
Support your local roller derby team as they begin their season opener against the Acadiana Roller Derby. All games are family-friendly and are sure to make you a fan of this special, full contact, high-speed sport. Advance tickets are $10 and at the door $12. 
When: 7 p.m. March 28
Where: Bossier Civic Center
For more information, go here.
Opening Day! Bossier City Farmers Market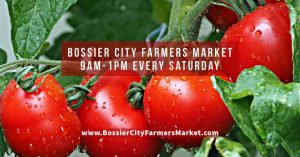 Bring in spring at your local farmers market. Shop all the local fresh fruits, veggies, and other goods. Food trucks will also be on site. This event kicks off the market, which will be open each Saturday through Nov. 21. Admission and parking are free.
When: 9 a.m. to 1 p.m. March 28
Where: 2950 E. Texas Street
For more information, go here.