What are the Top Tourist Spots in Bossier Parish for Visitors?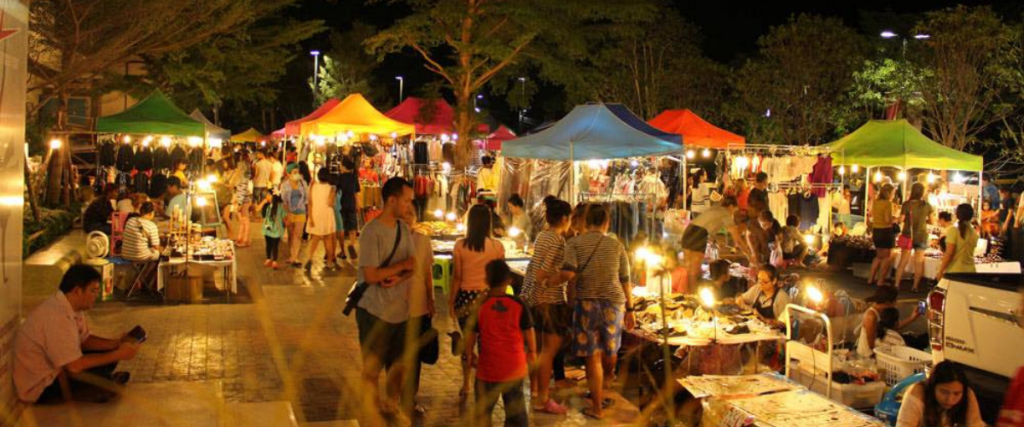 Are you searching for a fun community to explore that retains a small-town feel? If so, consider Bossier Parish. My parish is home to some exciting and unique places. Read on to learn the top tourist spots in Bossier Parish.
Bossier Parish includes the cities of Bossier City and a tiny portion of Shreveport, and the towns of Benton, Haughton, and Plain Dealing. In this blog post, we'll cover some of the best places to visit in the area.
Top Bossier Parish Outdoor Activities for Tourists
Louisiana's nickname 'Sportsman's Paradise' is evident with a quick Google search on Bossier Parish. Results returned show an area with many lakes, ponds, and streams for people to boat, ski, and fish. The Red River itself is a border of the parish.
Do not miss Cypress Black Bayou Recreation and Water Conservation District in Benton. It is a full-service recreation area that includes swimming, camping, cabins for rent, fishing piers, a zoo, and much more.
The Red River National Wildlife Refuge, bordering the Red River, was established in 2000, setting aside 50,000 acres of Louisiana wetlands for preservation and public use. You can easily spend hours hiking the trails, exploring the Visitor's Center, and fishing in the ponds.
Lake Bistineau State Park allows visitors to enjoy various recreational activities, including boating, fishing, and camping. Visitors can camp in tents, RVs or even rent one of the cabins available. There is also a public swimming area and boat launch.
Top Bossier Parish Historical Spots for Tourists
History buffs are in for a treat in Bossier Parish, evidenced by the 18 historical markers listed in the Historical Marker Database. Most notably (to me), the home of Paul Lawrence, a doctor and Civil War survivor. Paul Lawrence was the namesake for Lawrenceville, which is now called Haughton. You can find his residence still standing and marked on South Elm Street.
Bossier Parish is home to Barksdale Airforce Base and its 15,000 servicemen. The area was first recognized and named Barksdale Field in 1933. The base is not open to the public. Still, visitors can locate many historical markers commemorating Bossier Parish residents, Air Force servicemen, and their contributions if you have military base access.
Don't miss the Mardi Gras Museum on East Texas Street, created and managed by our local Krewe of Gemini. This space contains displays of elaborately decorated costumes, parade floats, and many more Fat-Tuesday-themed pieces.
Top Bossier Parish Restaurant Spots for Tourists
When you get hungry, make your choice from plenty of local cuisines to feast. The East Bank District has become very popular, including BeauxJax Crafthouse, Flying Heart Brewing Company, Frozen Pirogue, L'Italiano, and the Drunken Monkey Tavern. At the southern end of the parish, you will find fresh, deep-fried seafood at Swamp Daddy's and Wilson's. When you find yourself near Benton, grab lunch or dinner at Del Bob's Burrito House, which has a 4.6 stars rating on Google.
Throwing an ax at Bayou Axe Company is a great way to unwind and test your aim in Bossier Parish.

Flying Heart Brewing has been known in Bossier Parish for hosting fun and entertaining events at night.

Don't miss a beer flight sampling at Flying Heart Brewing when you sample Bossier Parish at Night!

Local to Bossier Parish, Flying Heart Brewing, and Pub has been a nightlife staple since it opened.

The Smith family throws a few axes at Bayou Axe Co. in Bossier Parish.

Young Gonzalez shows off her archery skills at Hoot & Holler Archery in Bossier Parish.
Top Bossier Parish Casinos for Tourists
Last but not least, we have casinos! Our casinos attract folk as a great place to have fun indoors. This is essential with hot, humid Louisiana summers! Horseshoe Casino, Margaritaville, and Boomtown allow you to fill your gambling desires. They offer slot machines, table games, restaurants, and event space. You can find lodging in the adjoining hotels as well.
With all the things to do, see, and enjoy, don't overlook Bossier Parish!
There is no way to include all of the fantastic locations to visit, restaurants to eat in, and other things to do in one blog. Please add your favorite locations in the comments.