Parkway's Williams Competes in FIBA World Cup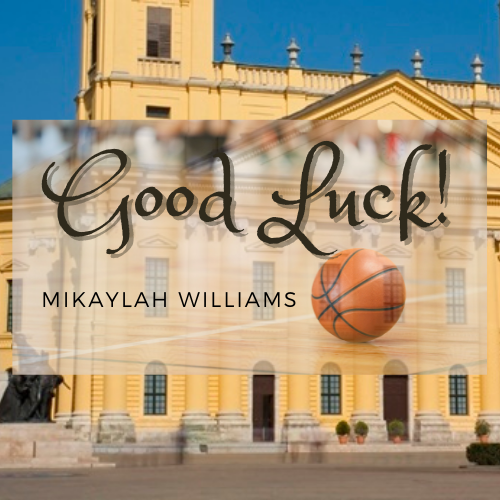 Parkway's Williams competes in FIBA World Cup in Hungary from Tuesday, August 24, to Sunday, August 29, 2021, representing the United States on the basketball court.
Bossier Parish has a history of producing exceptional athletes.
Notable players like Gary "Big Hands" Johnson, Joe Delaney, David Toms, Dak Prescott, and Todd Walker – to name just a few – have become household names due to their outstanding success.
And the tradition continues as a junior from Parkway High School travels to Debrecen, Hajdú-Bihar, Hungary, to represent the USA on the basketball court.
Mikaylah Williams will Compete in the 2021 FIBA 3×3 U18 World Cup
The International Basketball Federation runs this event, and it will take place from Tuesday, August 24, 2021 – to Sunday, August 29, 2021. (To see the full schedule, click here.)
Mikaylah is one of only four players representing the U.S. Women's Team, and she's the only junior on the team.
The team just completed a 3-day training camp in Chicago to prepare for the event, where the ladies put in some intensive work to prepare to compete for the championship.
To learn more about the USA team, click here.
Williams is No Stranger to Hard Work
It's no coincidence that Mikaylah Williams earned a place on the team. She has dedicated herself to training, honing her skills with a grueling schedule of workouts and practice.
According to Gloria Williams, Head Coach of the Parkway Lady Panthers, Mikaylah starts her training by 5:30 every morning (sometimes earlier), then has school, where she maintains a 4.0-grade point average.
After school, the Lady Panthers practice for their games, then Mikayla spends even more time training with The Heartwork Institute.
And if that's not enough, she also plays with the Arkansas Mavericks Elite …
And she is on the softball team, where she plays shortstop …
And she is active in track and field and a discus thrower.
Coach Gloria Williams says that Mikaylah is "very social, cordial, well-liked," and "the most grounded, hardworking student-athlete that I've come across." She also says that Mikaylah is "an all-around great kid … she enjoys what she does … and she's full of character and determination. She puts in the work on the court, in the classroom, and around the school."
In her third year of coaching Mikaylah, Coach Williams says that the FIBA World Cup event has nothing to do with the school. Still, the Parkway students, faculty, and coaches are proud of Mikaylah and happy to show their support for this outstanding student.
And Mikaylah has shown her gratitude for this support. She's especially grateful for the sacrifices her family has made to help her achieve her success.
So don't miss the chance to log on and watch one of Bossier Parish's brightest stars shine as she makes history on the court in Hungary.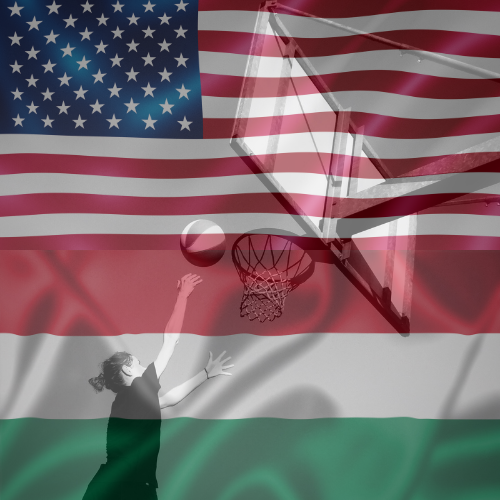 The Future is Bright for This Basketball Star
Even though she won't graduate from Parkway until 2023, Mikaylah Williams is expected to be a No. 1 recruit and will probably have multiple schools to choose from when it comes time to pick a college.
And she plans on continuing with her sport, with dreams of becoming a professional player after college.
Watch Mikaylah Williams and the USA Team Play
You may not get to Hungary for the tournament, but the 2021 FIBA 3×3 U18 World Cup will be live-streamed on YouTube. 
About Be Bossier
BeBossier.com is written and edited by a team of people who love Bossier City, Louisiana. We discover compelling stories within our city and parish so that we can share our passion with you. Our goal is to showcase all of the incredible resources and amenities Bossier has to offer. Whether you are looking to move to Bossier, start a business here, or just wondering what the city is all about, you've come to the right place. We have compiled this Guide for your convenience.

This blog is a collaborative marketing effort between the Bossier Chamber of Commerce, The City of Bossier City, and Bossier Parish.

For questions, concerns, or story ideas, please contact info@bebossier.com.