Top 5 Tourist Spots in Bossier Parish!
By Vita Riner
"When I truly discovered the wonderful places in Bossier, I realized that I don't need to wait for the summer vacations. Here, any weekend or holiday is ideal for sightseeing with my family, without buying a plane ticket or spending a lot of money", says Briant García. García is a Bossier resident and lover of open spaces and local adventures.
Adventures are around the corner! So, what are the top 5 tourist spots in Bossier Parish? Here they are in no particular order.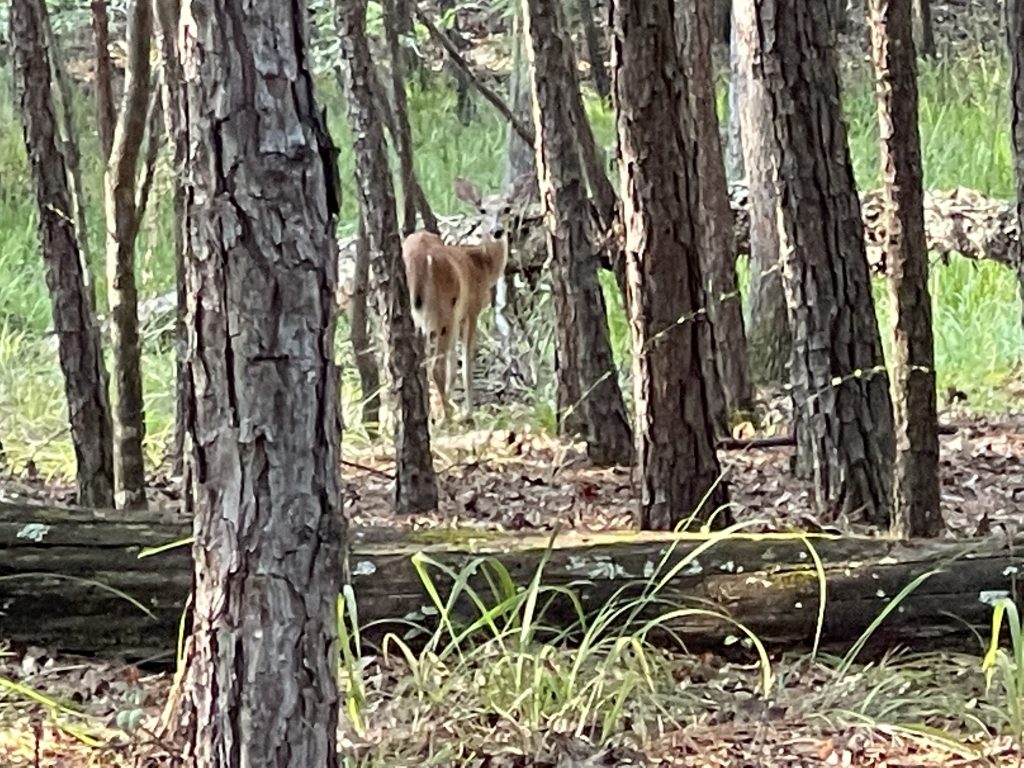 Lake Bistineau State Park
At a short 20-minute drive from Bossier City, you can find Lake Bistineau State Park. I call it "the deer park" because of the many deer you observe while visiting the park. From the Doyline exit on Interstate 20, the signs lead you to the park. Lake Bistineau dates back more than 200 years when thousands of acres were flooded. A massive log jam in the Red River created the lake and an alternate route for steamboat traffic.
This lake also contains a dam and endless adventure spaces. It is ideal for boating, kayaking, or canoeing. The hiking trails are suitable for all types of athletes who enjoy the fauna and flora while exercising. Horseback riding trails are available, and there are many camping areas equipped with grills, tables, restrooms, water, and electricity. Although camping here can cost you starting at $20 a night, it's only 20 minutes from Bossier, and you have thousands of fun things you can do.
Lake Bistineau offers a mysticism and beauty that encourages you to capture each of the beautiful sunsets that are reflected in its waters. Keep your camera ready for when the deer pose; they aren't strangers to visitors.
Red River National Wildlife Refuge
This exceptional refuge is the pride of the region's residents. It is a magical place that allows young and old to discover the wonders of wildlife and explore and live with nature. Its educational programs teach the importance of the environment. Above all, it is ideal for children and young people to discover a world as incredible as what they enjoy on the Internet and in video games. It has hiking and biking trails and areas and seasons for hunting and fishing.  
Admire the stunning colors of the fauna and flora that only the human eye can fully enjoy and see. You can marvel at the small and colorful caterpillars walking on the leaves of the trees or the wood ducks that float like clouds over the lake. On the lake, you can float leisurely by canoe or kayak. Red River National Wildlife is undoubtedly a place that allows you to discover and enjoy wildlife and nature.
Cypress black bayou
Sun, water, and sand are what we wish for every weekend, and it is at Cypress Black Bayou. This lake is one of the favorite destinations for swimming and picnics in the summer. In addition, its beautiful warm sandy beaches and wide-open water make it ideal for swimming, kayaking, and canoeing.
You can tent camp or rent cottages or cabins for very affordable prices in the large forest. If you want to get away for just an afternoon, the marina offers snacks and an exciting walk through its port with a beautiful view of the lake.
Do not miss the zoo. You can photograph hundreds of animals from crocodiles, guineas, donkeys, ponies, piglets, deer, and so much more. While enjoying these creatures, you will most likely be approached by the spectacular Indian peacock walking freely through the zoo. If you're lucky, you can see it opening its wings and marvel at the color and pattern of its plumage.
Cypress Black Bayou Recreation and Water Conservation District is "the all-fun included destination," where you enjoy the beach, camping, fishing piers, boat ports, picnic areas, bungalows, and cabins, a zoo, and even a small helipad.
Arthur Ray Teague Parkway Trail
Cycling and hiking are becoming more popular every day. These activities have become more than a sport; they have become a social activity. One of the exciting places for this activity upswing is the Arthur Ray Teague Parkway Trail. It is a wide path ideal for visitors who want to enjoy their walk with the wonderful views of the Red River and the City of Bossier City. This path offers you both worlds in one path, where you can hear both the torrid currents of the river and the sublime bustle of the city in the distance. This route, parallel to the river, also offers rest and picnic areas. This trail begins near the Diamond Jack Casino and ends at the Red River Wildlife Refuge.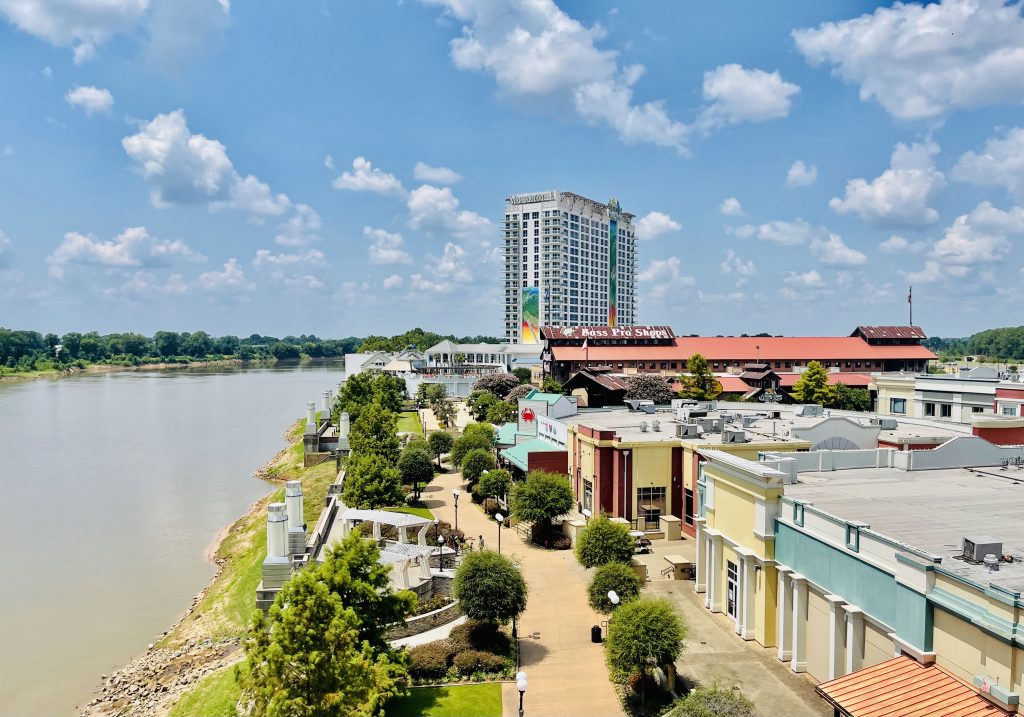 Louisiana Boardwalk
The last tourist spot in Bossier Parish is the Bossier City Boardwalk, a popular and well-known destination to visit with friends and family. Its snug location next to the Red River and very convenient parking offer a scenic shopping experience. Top brands litter the Boardwalk with Outlet stores offering deep discounts on favorite goods. In addition, several restaurants will serve you tasty dishes while you look out over the Red River from the patio.
Entering the great Bass Pro Shop will make your imagination fly and get you ready for some of the outdoor destinations mentioned above. As if the fun were not enough, a few steps away is Margaritaville Resort and Casino. It may be your lucky day! It's time to roll those dice and scoop up your winnings. It is always 5'o'clock in Margaritaville.
Make sure you visit the top 5 tourist spots in Bossier Parish! Live and enjoy with your family, your region, and the natural resources that it offers. Don't forget to share your favorite spots and experiences with us, always with the hashtag #bebossier.