Are you looking to try something new? Have you always wanted to learn how to be a scuba diver? If you answered yes to both of these questions, then you should definitely try a free scuba lesson at The Swim School. This introductory lesson is designed to give you a glimpse at what scuba lessons would be like. The first lesson is free and then you can decide if you want to pay for more classes after that.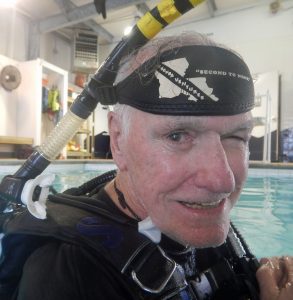 The basis for what would eventually become The Swim School was founded in 1975 by Paul Oberle. In 1991, Oberle retired from the Shreveport Fire Department to focus on his love for swim and scuba. This literal diving legend has trained thousands of swimmers and scuba divers over the years. He founded the school at its first location on Texas Avenue with his business partner Pat Woodall. Today the Swim School has two locations, and Oberle also owns a Scuba School. Now at the age of 78, Oberle hasn't shown any signs of retiring. He continues to share his passion for teaching swimming and scuba to others.
"People get really excited about doing scuba. It's a really fun time."
About 5 years ago, Oberle opened a Swim School location in Bossier on Shed Rd. With this second location they are able to accommodate more people that are interested in taking lessons. The school offers swim, snorkel and scuba lessons to people of all ages. Oberle says you can call the school and sign up for a free swimming or scuba lesson. The school has a location in Shreveport and a location in Bossier. You can choose either one for your scuba lesson.
"With 3 pools we can accommodate any schedule. There's no pressure to sign up for more lessons after that."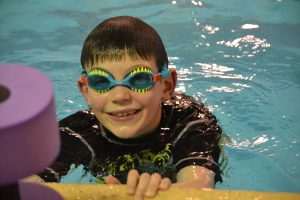 Once you take your first scuba lesson you can decide if it is something you want to get more experience in. From there, you can sign up for their scuba recognition certification program. This program usually takes two evenings to complete. Once you've completed that you'll be able to dive anywhere with a scuba instructor. Oberle says this is perfect for those that go on cruises for vacation.
Each year, The Swim School organizes snorkel and scuba cruises. This year's cruise will mark the 100th cruise Oberle has gone on. He continues to do what he loves and hopes to share his passion for scuba with even more people.
For more information on scuba at The Swim School you can visit their website, http://theswimschool.org/ or call (318) 222-7946.
The Swim School's Bossier Location: 4825 Shed Road