Here's an idea that can get you through your workday: Grab some friends and try a local place that offers happy hour specials. It's a great time to socialize with friends, support local businesses, and end your day with something on your mind other than work.
Bossier has great places to check out for happy hours. There are a variety of specials and each place has their own take on it. Here are 5 places that offer great Bossier happy hour specials:
Flying Heart Brewery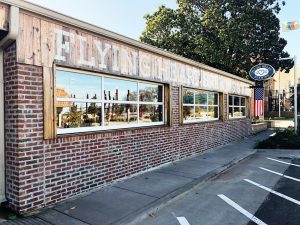 Nestled in the middle of the East Bank District, Flying Heart offers a great environment where you can sit back, enjoy a drink, catch up with friends and unwind from your day.
"Our happy hours are the perfect excuse to get your friends together after work," co owner Elizabeth Pattillo said.
These are their specials:
Monday-Friday 2:30-6:30 p.m.
$3 fireball shots
$3 select beers
$4 mixed drinks
$5 glasses of wine
$6 martinis
Stop by and have a drink in the Rollin' 6 Beer Garden. Maybe even grab yourself some delicious pizza.
Silver Star Cantina
Silver Star is a known name throughout Bossier, but there is a new member to their franchise. Silver Star Cantina serves up delicious Mexican cuisine but also some great happy hour specials.
Here they are:
Monday-Thursday 4-6 p.m. and Friday 2-6:30 p.m.
$5 wine/bubbles by the glass
$2 domestic beers
$3.75 imports
$8 martinis
$5 frozen margaritas
$4 well single
$6 well double
Check out this new restaurant and see how it has become a favorite for so many locals. Grab a drink and make sure to order up a serving of their Silver Star Queso. What would a Silver Star restaurant be without their signature au gratin cheese blend? Now that's something to dip your chip in!
BeauxJax Crafthouse
Right down the road from Flying Heart Brewery, towards the end of the East Bank District, you've got a crafthouse that has stolen the hearts of many Bossier people. BeauxJax offers up Cajun favorites and happy hour exclusives.
Here's what you can get at happy hour at BeauxJax:
Everyday 3-6 p.m.
$2 off draft
$2 off cocktails
$1 off wine
Stop by and check out their "Bottoms Up" beer. Maybe take your happy hour crew next door to get out some work week frustrations at Bayou Axe Throwing.
River City Grille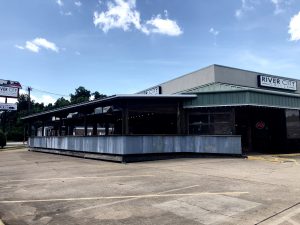 "The best part of happy hour at River City Grille is our open air patio, creative specialty cocktails and our 20 ounce frozen margaritas," general manager Brad Mcleod said. "In addition on Tuesday, Wednesday and Thursday we have our nightly food specials that start at 5 p.m. and continue until close."
Here's what to expect from River City Grille:
Tuesday-Friday 3-7 p.m. and all day Sunday
$1 off beer
$2 off doubles
$4 house wine
$7 20 oz. margaritas
With an amazing patio and new happy hour specials, River City Grille might be your new favorite place to meet up with friends and who isn't looking for an excuse to drink a 20 oz. margarita?
Cork and Barrel
Now there is no surprise that wine is included in happy hour at Cork and Barrel, but their 31 draft beers are also on their list. At Cork and Barrel, they do happy hour by the day with themes throughout the week.
Here's how they do happy hour:
Tuesday and Thursday 4-6 p.m.
$1 off wine by the glass
1/2 off beer
(Tuesday is also "Buck a Shuck" where raw oysters are $1 each all night!)
Wine Down Wednesday 4-9 p.m.
$2.50 a glass for house wine
Wednesday 4-6 p.m.
1/2 off beer
Friday 3-6 p.m.
$4 select martinis
1/2 off house wine
1/2 off draft beer
Saturday & Sunday 3-6 p.m.
$2 mimosas
$4 house bloody mary's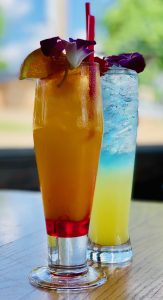 "Happy hour deals are great for everyone on the way home from a long day at work and come in and have a drink and dinner without breaking the bank," Crystal Garza, general manager said.
Make sure you stop by and enjoy a drink for these Bossier happy hours!