It is summer! That means it's time for family, friends, fun, and of course, vacation! If you have never used a travel agent before, this year might be the time to give it a shot. Meet Robert Seay from Change of Seaynery in Bossier, an agent who has been in the business of helping families make memories for 8 years.
"Disney is my expertise, but we do everything," Seay said. "All inclusives in the Caribbean, Panhandle trips, condos, the Redneck Riviera, Destin, Fort Walton, Orange Beach, Perdido Key…in the last couple of years, things have taken off. I think people decided to spend money again, and the best investment you can make is travel. You have 18 years from when your child is born to spend that time with them."
Seay is a disabled military veteran and decided to enter this line of work because of the experiences he had during his childhood. From the age of 5, his grandparents took him on numerous trips around the country in an RV. Some of the trips were educational, others historical, and many involved amusement parks; but regardless of the type of excursion, Seay has a bank of memories that he has drawn from all the way into adulthood. The impact that these trips had on Seay is what he aims to impart to his clients and their children.
"I want to let them know that 'Hey, you have 18 years with these kids and then they're out of your house.' They'll come back to visit, but it's not going to be the same. You have to get at it while you've got it and giving them memories for Christmas is something they'll cherish for a lifetime."
So, why should you use a travel agent instead of just booking a vacation yourself?
Benefits of Using a Travel Agent

Using a travel agent does not cost you anything additional.
That's right! Robert Seay and other travel agents make their money from the supplier, not the consumer.
Travel agents have access to discounts and deals that you might not know about.
This is what travel agents do! They know all of the secrets and are able to access deals that may have already expired to the public.
Travel agents coordinate everything for you.
They will get you where you need to be, when you need to be there. Building an itinerary can be aggravating and stressful. Travel agents will handle the logistics to make sure that you have everything that you need.
Travel agents can arrange payment plans.
If you don't think you can afford that dream vacation, think again! Travel agents can get you on a finance plan on most trips.
Aside from Disney and beach vacations, Seay says that a lot of Bossier residents are booking their vacations in Gatlinburg, TN. Not too far to travel, tourists find a lot do in and around Gatlinburg, especially in the beautiful fall season when the leaves are changing. There is the Hatfield and McCoy Dinner Show, Smoky Mountain Opry, Titanic Museum, Tennessee Whiskey Trail, massive malls, and great dining. and shopping.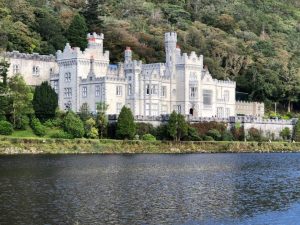 Regardless of where you want to travel, it is worth your time to consult with a travel agent before doing any booking. And when preparing for the big trip, Robert Seay encourages his clients to take some precautions that will ensure having the best experience possible.
Travel Tips from Robert Seay
You never know what can happen, and especially when going out of the country, you want to make sure that you are protected.
Make sure your passport is up-to-date.
Putting this off can cost you in fees for expedition or cost you the whole trip!
Pay attention to travel advisories.
The government issues these warnings for a reason, so pay close attention if your destination is on an alert.
Be knowledgeable about the area you will be visiting.
In order to be safe, educate yourself on things such as language barriers and common tourist scams.
Watch your alcohol consumption when flying to a resort.
Seay says that people will often drink on the plane, which causes dehydration. At the resort, heavy drinking continues and people become ill. Frequently, vacationers in Mexico will claim that the water from ice cubes in their drinks was tainted or that there was some other form of poison, when in actuality it was excessive alcohol intake that made them so sick.
When we are on vacation, we like to relax which can inadvertently mean that we let our guard down. Be aware of yourself and your belongings, and keep you cash and wallet in your front pocket.
"This is a blessing really," said Seay, "to be able to help people. My whole thing about life is that if I can make somebody smile and laugh each day, then I've done my part. To see the reactions from people when they come back to tell me about their trips, and they're happy about what I've put together for them, I know I did something great."
Check out their Facebook page for more info.
Photos courtesy of JW Akins and Carie Seay