A tour of the parks in Bossier spans a variety of spaces. Scenic parks, river refuges, lakes, playgrounds, exercise equipment, and trails have been crucial for many of us as our lives shrank over the past year. 
A Tour of the Parks in Bossier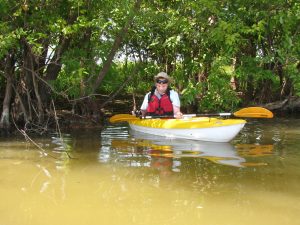 By Kathleen Ward
Sarah "Sally" Hamer sums up how many people feel, especially now that spring is here. "We live on concrete and in closed-up houses now, far away from nature," said Hamer. "Being outside where I can take off my shoes and walk on the grass reminds me that we are attached to Mother Earth, and I revel in the fresh air and beauty of the outdoors."
Hamer, a renowned journalist, and creative writing teacher moved her "3rd Saturday Writers" meetings from inside meeting rooms to the porch at Red River National Wildlife Refuge. The refuge is home to 255 species of birds and 44 mammal species within its 650 acres.
"We sit in large rocking chairs and often get distracted from our work by the multitude of birds or the beautiful lake view. It's an amazing place, and many families use it to get their kids out into a natural Louisiana wilderness," said Hamer.
Refuge Ranger Terri Jacobson said the "Story Trail" half-mile walks combining literacy and fitness are especially popular with children. "Each month, we post pages of a children's nature book on the Orchard Trail. We encourage everyone, but especially families and homeschool students, to walk our refuge trail, read a book, and experience the outdoors during all four seasons." Stickers, prizes, and Saturday craft activities are part of the experience. https://www.facebook.com/RedRiverNWR/ 
Refuge volunteer Sara Coleman hikes a week on the eight refuge trails, ranging from .2 to 1.4 miles. "My favorite is the Lake Trail," said Coleman. She walks alone, with friends, family, or her dog Cayenne. "I joined the Bayou Chapter of Ozark Society  (which meets at the refuge). I hike, birdwatch, or kayak with several of the members and new friends that enjoy the outdoors as much as I do."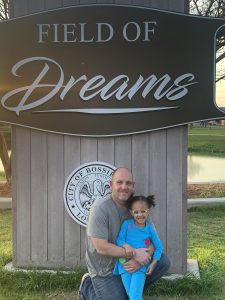 BPRD operates 16 unique parks encompassing 200 acres, with lots of playground equipment and trails, two swimming pools, and 30 tennis courts. Also, there are four types of youth team sporting events for kids three to 14 and three for adults 16 and up. 
"The City sees thousands of visitors at the parks each year," said Clay Bohanan, BPAR Director. "With the new Field of Dreams renovation, we expect to see a big jump in park use." Field of Dreams, named "2020 Playground of the Year" by BCI Burke, was praised as "the largest, most inclusive playscape in Louisiana." Specifically, the park "features an innovative fully ADA compliant playground in addition to picnic tables, restrooms, trails, and ball fields," said Bohanan.
With eight ballparks, grandstands, and a concession stand, Bo Lawson Park in Princeton is a popular sports venue.
Facilities for football, baseball, and soccer and a walking track feature at Tall Timbers Park near Haughton. 
The Parish Camp at Lake Bisteneau, like all the parks in the system, has undergone significant improvements in the past few years. The camp features showers, a 100-foot boat dock, and overnight camping. Plans include handicapped accessible piers over the lake for fishing.
The 100-acre South Bossier Park is known for youth football, baseball, softball, soccer, and lacrosse, in addition to space for model airplanes and drone flying.
The Police Jury has big plans for Kingston Park, located near Kingston Elementary School and Benton High School. There will be lengthy walking trails and picnic areas under the trees and along the small bayou on the property.
Home to Cypress Lake, Black Bayou, a zoo, a beach, boat ramps, trails, and picnic areas, the park offers overnight options, including tents, cabins, condos, and RV hookups over a range of prices. https://www.cypressblackbayou.com/about-cbb/2019-prices 
Andrew Frady and his three-year-old daughter, Imena, love to fish at Cypress Lake on Sundays and can be found near the slides at one of Bossier City's parks every Wednesday.
"Being outdoors opens us up to so many different things," said Frady. "If I could give any advice to any father with a daughter, it would be don't walk, don't run, but skip. Don't be afraid of who might be watching because the only person she sees is you."
"There are amazing things to learn about nature in any park. It feels good to be able to hug a tree or watch a bird build a nest or spot a turtle, things kids don't usually get to do in a neighborhood setting," said Hamer.