Bossier Parish at Night
There are so many activities to do in Bossier Parish at night! We rounded up five excellent choices. Did we miss some? If so, leave us a comment and tell us your favorite spot!
By Jessica Carr 
Ready to enjoy a night out on the town? Although there are a lot of family-friendly activities in Bossier Parish, there are also a lot of options for those who want to have a fun adult night out. Whether you are a couple that wants to enjoy a couple of drinks without the kids in tow, or you want to get a group of friends together for an after-work hang out, there is something in Bossier Parish for you! We've put together some of the best places to experience Bossier Parish at night for you to check out: 
Flying Heart Brewing & Pub 
Serving up tasty pizza and brews is what they do at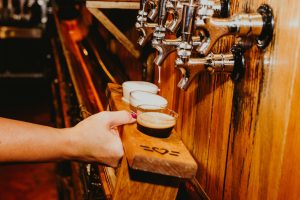 This restaurant is known to be a great after-work spot for a lot of people in Bossier Parish. Owner, Ben Pattillo, says their wide range of drink options including their beer selections make for the perfect nightcap. 
"Our atmosphere is laid back and fun," said Pattillo. "We offer our full menu until closing. Our team is the best around and they absolutely love our customers." 
Stop by Flying Heart sometime soon! 
Location: 700 Barksdale Blvd
Bayou Axe Throwing Co.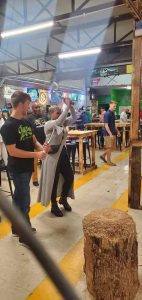 Let off some steam and throw a few axes at Bayou Axe Throwing Co. It's a great place to unwind. The indoor ax-throwing venue has become a great place to enjoy a night out. It's a casual setting that offers fun and adult beverages. A max of 6 people is allowed per lane, but you can still book the space for events as well. 
For more information, visit their website. 
Location: 509 Barksdale Blvd
Escape SBC in Bossier Parish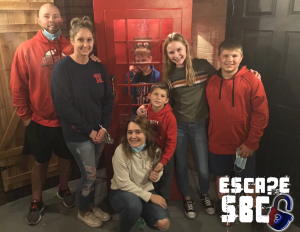 There is nothing like enjoying an escape game with friends!
Escape SBC offers a unique experience in Bossier Parish. It is a live-action and interactive game where you get to work together to complete a mission and "escape" the room before time runs out. You'll need at least 2 players including yourself for this game, so it can either be a great date night option or a hangout with friends. Escape SBC has different games and themes you can choose from. Check out their website and book your next game! 
Location: 2708 Plantation Drive
Bilbo Baggin's Pub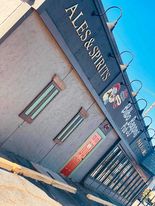 Grab a drink and a bite to eat at Bilbo Baggin's Pub. This pub specializes in boneless wings and pizza. They are open from 1 p.m. to 2 a.m., so you can enjoy the fun all night long. Bilbo Baggin's Pub was established in 1981 by Allyne Angel. Her son, Robert Angel, took over after her passing in 2012. The casual atmosphere is perfect for those that want to enjoy good food and great drinks at an affordable price. 
Location: 1700 Old Minden Road (Next to Bossier Crossroads)
Louisiana Boardwalk
There is nothing like enjoying a cool breeze as you walk by the river at the Louisiana Boardwalk. This is a great night activity because you can eat a delicious dinner at any of the amazing restaurants there, and then enjoy a night stroll. The Louisiana Boardwalk features restaurants like Saltgrass Steak House, Sushiko, and more! Don't miss out on visiting this Bossier Parish mainstay. 
Location: 540 Boardwalk Blvd
Enjoy Bossier Parish at Night 
In conclusion, these are some of the best places to experience Bossier Parish at night! If you are looking for some fun, then you'll definitely find it in Bossier. Have you seen our Annual Manual?  Don't miss out on supporting these local businesses.