Top 10 Places to Work in Bossier Parish
The Bossier Parish area is constantly growing and evolving, and as a result, Bossier City has become one of the largest cities in Louisiana (#7 on the list!) According to recent data, Bossier Parish has a total of over 127,000 people- but what draws people in to call Bossier Parish "home"? A few qualities come to mind: safety, proximity to metropolitan areas, excellent schools, and most importantly, JOBS. As of January 2021, Bossier Parish had a labor force of over 55,000 and an unemployment rate of only 5.4%, which is considerably lower than the national average of 6.3%. In addition, the average cost of living in Bossier Parish stays slightly below the state average. Therefore, wages in Bossier Parish might go a little further.
Like other larger cities in Louisiana, Bossier Parish is full of employment opportunities for its residents, natives, and transplants alike. A booming casino and hospitality industry, healthcare galore, and a few other vital industries keep the parish eager to grow its workforce.
The following list highlights 10 of Bossier Parish's top employers!
1. Uncle Sam wants YOU to Work at Barksdale Air Force Base!
Barksdale Air Force Base (BAFB) has a massive premise, sprawling across Bossier Parish since its start in the 1930s. Subsequently, the base has grown into a pillar of the community, providing essential revenue and employment.
BAFB employs over 6,000 active duty and reserve Air Force members and about 2,500 civilians (appropriated, non-appropriated, and contract.)
There's a place for almost anyone with so many different jobs and skills needed within the base.
2. Not only can you live in the City of Bossier, but you can also work for for the City of Bossier!
Working for any city, historically, has always been a safe bet. Bossier City is currently hiring for several positions, including Jailer, Traffic Control Technician, Inspector of Environmental Affairs, and several more.
Someone has to run this town! Why not you?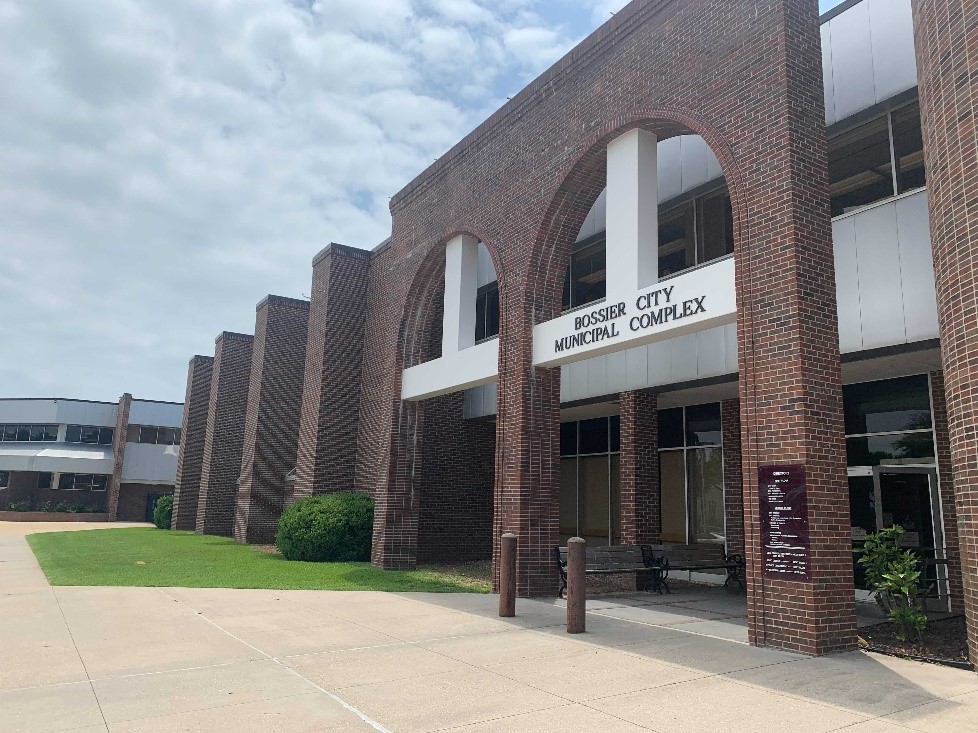 3. Bossier Parish Offers Careers of All Kinds
Once again, government jobs are great jobs! So, whether you're up North in Plain Dealing, or further South in Elm Grove, Bossier Parish probably has a job for you.
4. Get Lucky Working at Horseshoe Casino in Bossier City
If you've been to Bossier City, you've probably seen the vast, glowing golden building that is Horseshoe casino. Located on the East Bank of the Red River, Horseshoe employs about 2,500 people on average. This hospitality hot-spot needs hotel staff, casino staff, restaurant professionals, business professionals, and even aestheticians and stylists. Since the internationally recognized Caesars Entertainment owns this casino, there's the opportunity for employees to relocate or travel for work as well.
Bossier Parish hit the jackpot of opportunity with Horseshoe Casino!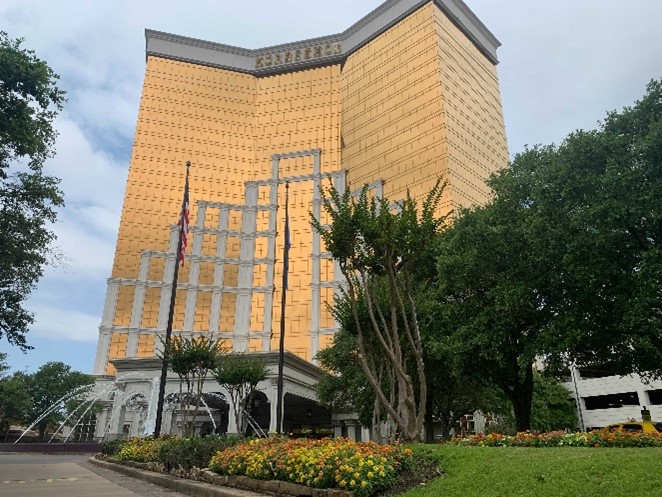 5. Hi, Welcome to Wal-Mart Stores, Inc!
It's probably no surprise that one of the country's most giant corporations is also one of its biggest employers! According to nlep.org, Wal-Mart employs about 500 people in Bossier Parish on average. In addition, the Wal-Mart supercenter on Airline Drive in Bossier City features an auto care center, a pharmacy, a photo center, and a vision center. There is a Wal-Mart Neighborhood Market in South Bossier.
6. A HEALTHY work-life with Willis Knighton Health systems
The region's most extensive health care system, Willis Knighton, has a handful of different facilities located in Bossier Parish.
– WK Bossier Health Center
– Palmetto Health Park in Benton
– Stockwell suburban Center
– Swan Lake Suburban Center in North Bossier
7. Fishing for a career in Bossier City? Try Bass Pro Shops.
Nestled along the Red River banks between the Louisiana Boardwalk and Margaritaville Casino, Bass Pro Shops employs about 250 people and has proven to be a Bossier City staple. Bass Pro was chosen by Forbes Magazine to be one of "America's Best Large Employers" for 2021 and has a company mission of fostering diversity and inclusivity. With options for retail, stocking, and more pointed positions such as sales or mechanical services, Bass Pro is a great place for Bossier citizens to work.
8. GDIT Integrated Technology Center
In 2016 GDIT opened its integrated technology center in Bossier City and has brought a surge of jobs with them- now employing over 1200 people at any given time, they did not disappoint. As the tech industry continuously grows, companies like GDIT will be continuously hiring and expanding.
9. Northwest Supports and Services Center 
As an independent corporation within the health care sector, Northwest Supports and Services Center employs over 400 Louisiana residents and generates over $41 million in revenue annually in Bossier City. The healthcare sector is constantly growing and changing, therefore continuously acquiring fresh talent, too!
How doers get more done- and get more employee benefits! That's right, Home Depot is not only one of the largest employers in Bossier Parish but has some of the best employee benefits. These include paid parental leave, employee discounts, continuous bonuses, and pet care, including insurance and pet sitting! Oh my!
Not only are there plenty of employers in Bossier Parish, but there are plenty of quality employers here, too. So next time you are hunting for work in Bossier Parish, keep these tried-and-true top 10 Bossier Parish employers in mind!