Bossier Parish might be a small parish, but its top-notch education system is far from it. Bossier Parish Community College is just one of the many highly ranked educational institutions in the parish. It offers an exciting student life and a quality college education to go with it!
Bossier Parish Community College History
Bossier Parish Community College, or BPCC as it's frequently referred to, was established in 1967. It serves several other parishes outside of Bossier, such as Webster, DeSoto, Caddo, Natchitoches, Red River, and Sabine. Students further their education by earning associate degrees, academic certificates, and diplomas. Also, they can transfer their credits to other four-year universities where they can go on to gain their bachelor's. In addition, some programs are offered fully online, so remote learning can be taken advantage of by anybody anywhere!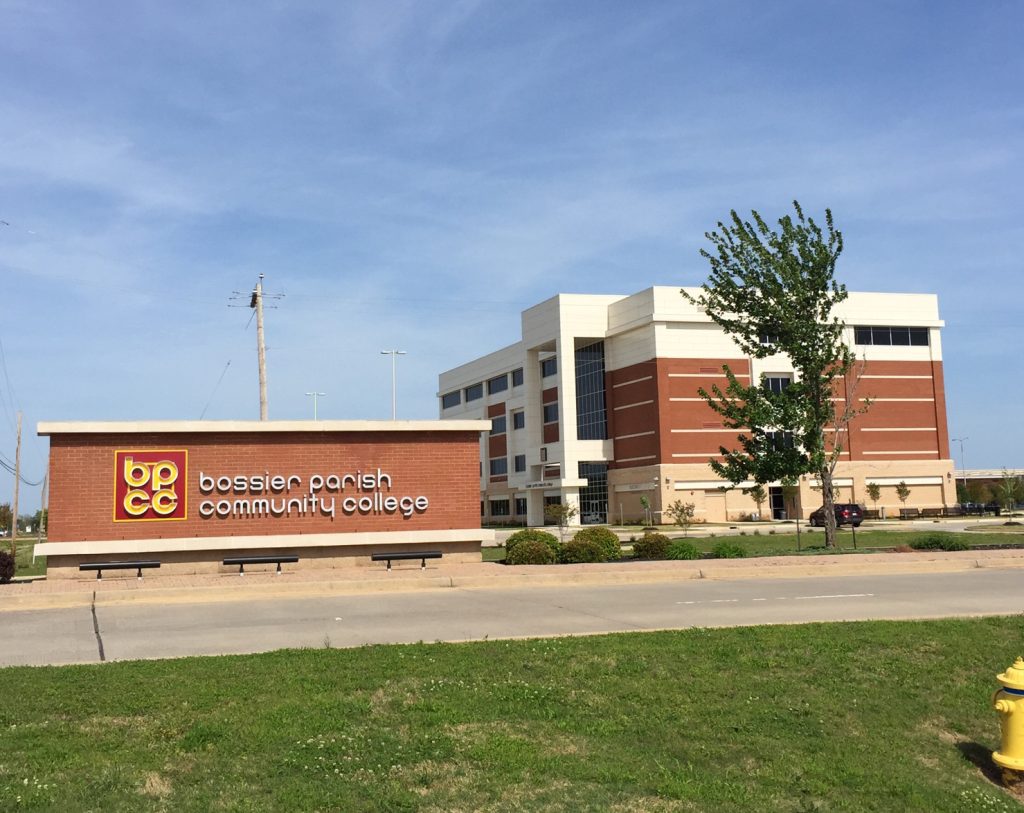 Bossier Parish Community College Overview
Though BPCC is a smaller, two-year community college, it extends a vast array of program choices. Some examples include Business Administration, Nursing, Criminal Justice, Culinary Arts, Communication Media, Performing Arts, General Studies, Business Entrepreneurship, Medical Assistant, Graphic Design, and so much more!
With over 50 choices in academic programs, BPCC is sure to have something to pique any potential students' interests. In addition, the faculty and staff at BPCC are experts in their field and aim to give the students an excellent experience
"One of my professors has really helped me feel prepared for actual rotations, but every professor has been so helpful and accommodating. They have all been very attentive and thorough, making sure we really understand the skills we are using," states Erin Kennedy, a nursing student currently enrolled at BPCC. 
Extra-Curricular Activities
BPCC does not lack in offering plenty of extra-curricular activities for every student to be a part of and enjoy. Athletics include baseball, softball, cheerleading, dance line, basketball, cross country, and track and field. In addition, they have several different honor societies that might invite students to join when excelling in their academics. BPCC also has social, interest, and service clubs such as Baptist Collegiate Ministry, Cyber Club, Gay-Straight Alliance, History Club, and Rotaract Club of BPCC.
"We offer a wide variety of events and activities that are focused on enriching the educational and cultural experiences of our students, including Diversity and Awareness Series events, the Something New and Different (SNAD) Series, Caring Cavalier Service Projects, make-and-take events, novelty events, giveaways, and student organizations. Currently, BPCC hosts over 25 student organizations on campus," states Tiffany Sandifer, Program Coordinator for the Office of Student Life.
Since 1990, BPCC's Student Life Department has held an annual pageant every spring to select a student to become "Ms. BPCC" to represent the college on and off-campus. Student Life also sponsors an annual talent show and a homecoming court. There is much to do and many ways to be involved on campus at BPCC and throughout the community!
"The winner of Ms. BPCC receives a full paid tuition waiver and books, and the BPCC Talent Show awards students monetary prizes ranging from $100-$500. We also have "A Visit with Santa." It was recognized as the 2017 National Event of the Year by the Association for the Promotion of Campus Activities (APCA) Conference. This event is open to faculty, staff, students, and the local community," mentioned Sandifer.
Well-rounded Education Experience
In conclusion, not only does BPCC provide Bossier Parish with an outstanding education, but the various activities and organizations students can be a part of at BPCC would give them a fun and involved college experience. Considering BPCC as a potential opportunity for furthering your education is a step in the right direction and just another great feature found right here in Bossier City!
To learn more about BPCC and everything they have to offer, visit their website at https://www.bpcc.edu/.