Lucinda ("Luci") Palma has accomplished something no other student has before at Bossier Parish School for Technology and Innovative Learning (BPSTIL); she brought home the gold at the SkillsUSA National Championship.
SkillsUSA is the culmination of hundreds of regional and state competitions hosted annually. Students who won at the state level went on to compete hands-on at the national competition in June in Atlanta, Georgia, in more than a hundred trade, technical and leadership events.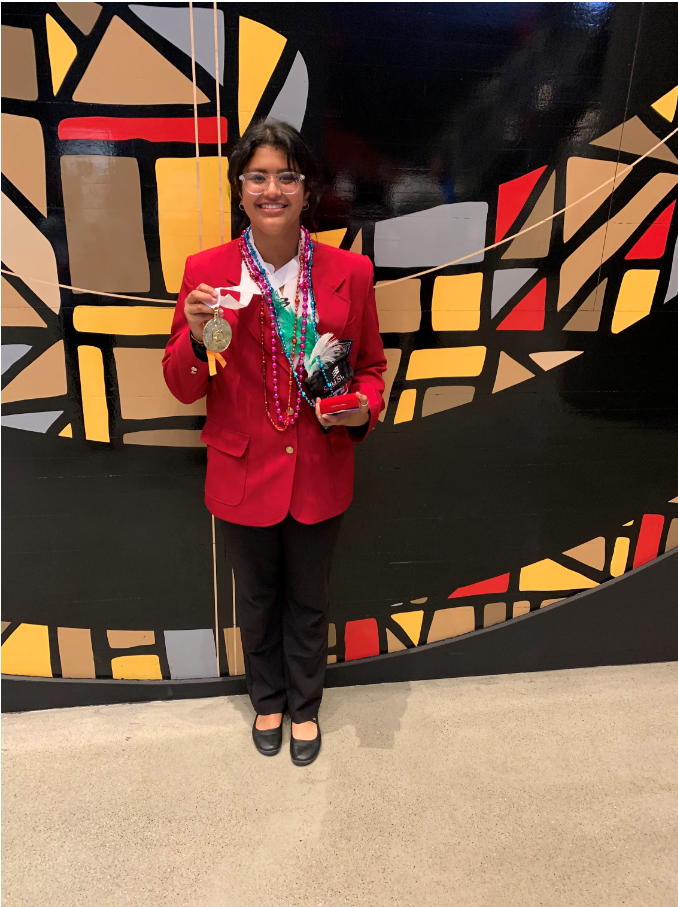 Palma competed in Pin and T-Shirt Design in the middle school division and was awarded the top honor among students representing all 50 states at the high-stakes event. She came to BPSTIL by way of Rusheon Middle School as one of 24 Digital Arts students in the inaugural class of the 8th Grade Academy who excelled under the tutelage of Graphic Arts Instructor Kyle Hadley.
Congratulations to Luci Palma. Bossier Schools is so proud of her accomplishment and for bringing home the gold medal!