Sandwiched between the southern tip of Barksdale Air Force Base and the Red River, lies a community called, "South Bossier," or "SoBo" if you are a Parkway High School fan rooting at a football game against a North Bossier team.
As District 1 Councilman Scott Irwin put it, "South Bossier is the best kept secret in the Ark-La-Texs." But what makes South Bossier unique is what this specific area has to offer – a connection like no other.
A drive from Shreveport across the Jimmie Davis Bridge will put you in the heart of the SoBo neighborhood. Plantation Trace, River Bend, Bellaire and Golden Meadows are just a few of the many subdivisions located in South Bossier. Most of these neighborhoods are highly sought after because of their proximity to Shreveport, Barksdale Air Force Base and all of the parks and greenspace that surround South Bossier.
Linda Huffman has lived in Plantation Trace for most of her life. Her family, like many others in Bossier, is part of the Barksdale legacy that was stationed in Bossier and have made South Bossier their home. "I cannot imagine living anywhere else other than South Bossier," she said. "You get a good sense of community if you live in South Bossier. People care a lot about each other."
Huffman raised her daughters in South Bossier and is now watching her granddaughters grow up and build their lives as residents in this neighborhood.
"When I think of [the term] 'SoBo', I think of a once sleepy part of town that has completely transformed itself over the last 15 years," Irwin said. And yet, there is still more to come.
Beautification plans are beginning in South Bossier. Over time, Irwin said there will be more subdivisions coming and soon a new four lane bridge will link Shreveport and Bossier City. Plus, neighborhood streets and sidewalks are undergoing constant improvements and rebuilding.
But the real draw to South Bossier is the sense of connection to this area when it comes to nature and the people. Parks and what is known as Sportsman's Paradise surround many subdivisions in this area. Mike Woods, Walker Place, the Red River Wildlife Refuge and South Bossier Place are all parks neighbors can enjoy. Each of these parks have plenty of amenities and walking trails for family outings or gatherings.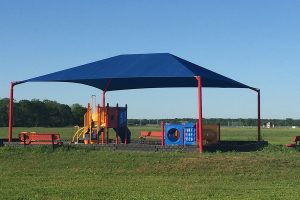 The newest park – South Bossier Place located off of Sligo Road – is a place for teams to practice their respective sports. "[South Bossier Place Park] is designed to be a convenient place for South Bossier sports teams to practice without having to drive to the larger parks in North Bossier. This was a joint project with the City and Bossier Parish and is a great example of how we can accomplish more by two political entities working together," Irwin said.
Besides the parks, South Bossier offers many churches no matter your denomination. Irwin said the draw to most of these churches is how their parishioners connect to the residents in the South Bossier neighborhoods. "This overall sense of peace permeates South Bossier. If you don't tap into it, you are missing out on one of the greatest resources South Bossier has to offer; you will be missing what is perhaps the greatest aspect of this special part of town," he said.
If you are looking for a neighborhood to feel a sense of connection, consider living in South Bossier. The peaceful areas of nature and the neighbors provide the perfect setting to build your own family legacy and feel a part of a community invested in genuine relationships.