Brunch is a term new to Bossier City. In fact, judging by the menus at most of the local restaurants many serve either breakfast or lunch, but are yet to commit to the title, brunch. Only a few places in Bossier City designate the meal between breakfast and lunch as brunch. But, no matter what you call it, if you are hungry from 11 a.m. to 3 p.m., Bossier City has these five places to satisfy a late-morning-start weekend meal.
Sue's Country Kitchen
If you like breakfast more than lunch Sue's Country Kitchen should be your first choice for your first meal of the day. Open 24 hours, you can have "brunch" or breakfast anytime you like – no matter what you want to call it. The waitresses are very attentive and the biscuits are the polite reminder that we are in the South. Two fluffy biscuits are the only side you need for eggs and meat of your choice, but you get a choice of grits or hashbrowns if you go with their two egg option. At Sue's you also will run into some of the Bossier City locals, because they know where to go for a good homestyle breakfast.
If you go, try the biscuits.
Strawn's Eat Shop Also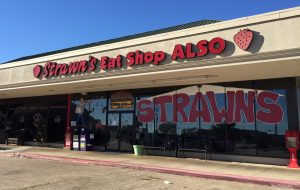 If you are talking breakfast in Shreveport, the answer is usually Strawn's, but over the Red River, Bossier City has its own Strawn's Eat Shop Also. The popular restaurant famous for its pie, also offers a hefty breakfast menu. The selections don't differ much from the Shreveport locations, but it's all locally owned, so why not support a business that's been in Shreveport-Bossier City for over 70 years? Plus, you can eat pie with your brunch!
If you go, try the pie – what? It's OK! Even though this is an article about brunch, this type of Strawn's pie is a classic dessert founded in this area in North Louisiana. It would be rude to go to a Strawn's location and not order a piece of pie.
Tom+Chee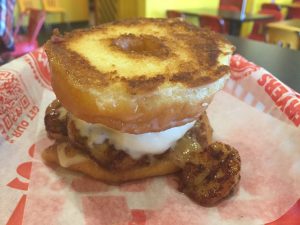 If you want to experience a light brunch try Tom+Chee. You may want a small meal in between breakfast and lunch which is OK. You don't have to go "full brunch" with mimosas right off the bat. Slowly break into the brunch trend and go sweet and cheesy for a late morning meal. At Tom+Chee, you get your choice of how to build your own cheesy classic. Sticking to brunch, try one of the grilled cheese doughnuts. It may sound weird, but the restaurant makes magic happen when they cut open a doughnut, fill it with cheese (or anything you like) and grill the outside. The cheese will ooze as the sweet doughnut melts in your mouth. Also ask the staff their favorite, you may be eating a Fat Elvis.
If you go, try The Fat Elvis. 'Nough said.
#
ThePeoplesMarket
#ThePeoplesMarket, new to Bossier City, is a restaurant ideal for anyone wanting a fresh start to their mornings and it helps if you recognize breakfast as the most important meal of the day. With nutritious options offered daily, it is becoming an easy time to eat healthy – and delicious – in the South. Eat at the restaurant for a dining experience or take your brunch to go and picnic in one of Bossier Parish's parks. No matter the atmosphere, the best part of this eatery is the quality; this market is committed to using locally sourced meats, dairy and produce products.
If you go to #ThePeoplesMarket, try the House-Made Granola and Milk
BUT, if brunch is totally your thing – like you have a bachelor's degree in brunch – there is at least one option, a restaurant fully committing to the brunch title.

River City Grille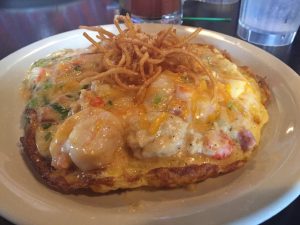 River City Grille is doing Bossier City brunch and it is amazing. This restaurant, known as a sports bar, has recently added a brunch menu, complete with mimosas, Bloody Marys and all of the signature ingredients that make for the brunch experience. From biscuits and gravy to the omelettes, you can't go wrong with any of them. From the sweet (beignets, French toast) to the savory (shrimp and grits or a breakfast burrito), the best part about this brunch is you can enjoy it, while rooting for your favorite teams at the grill.
If you go, try the Omelette Orleans.
Did we miss your favorite place for brunch or breakfast? Tell us all about it in the comments below!