Gemini XXIX Bead Reception and General Membership Meeting
6 p.m. Jan. 15
2102 E. Texas St.
Kick of Mardi Gras with the Krewe of Gemini's Bead Reception and general membership meeting. Meet the Krewe of Gemini's Captain, King and Queen and join them as they prepare to hand out their 29th polystone bead. Food and king cake will be provided by the royal court.
Info: On Facebook,  www.kreweofgemini.com or call 318-741-9264
Whiskey Dinner at Riverview
6 p.m. Jan. 18
Riverview Restaurant & Brewhouse
Looking for a special dinner that shows an appreciation for whiskey? Attend the Whiskey Dinner event at Riverview Restaurant in Margaritaville Resort and Casino. For $35, taste a four-course meal to pair with whiskeys such as Eagle Rare, Amador, Slaughterhouse and Old Forester.
Info: RSVP in person at Riverview or call 318-698-3807
First Annual Masquerade Party
7 p.m. Jan. 19
1003 Gould Dr., Bossier City
Carnival time is here and has kicked off in Bossier City. Spend a special Friday night at Big Country of Bossier City to celebrate Mardi Gras. Wear your best mask and invite your friends. The best mask wins a prize. Plus, Big Country will offer drink specials and hand out door prizes. There is a $5 cover charge, but this event is promised to be a Mardi Gras party you don't want to miss.
Info: On Facebook or call 318-453-3153
Ark-La-Tex Antique Festival
Jan. 19-21
Bossier City Civic Center
Shop at one of the best selections of antiques in Bossier City. With over 100 booths and vendors from 15 states, this weekend event features all kinds of antique and vintage items such as furniture, clothing, estate jewelry and more. Admission is $6 for adults and $3 for children.
Info: www.HeritageEventCompany.com 918-619-2875
Plant Nite – Create your own beer garden
7 p.m. Jan. 19
Flying Heart Brewing & Pub
Beer plus greenery equals a plant night at Flying Heart Brewing and Pub. Learn how to create a table top beer garden. Choose between a wood or glass container to start your beer garden that will be the focus around your bar top. Tickets are $21, but 10 percent of proceeds will go toward Gingerbread House.
Free Demo Day
4 p.m. Jan. 20
Dance Loud Academy
Interested in dance lessons for your children? Check out Demo Day at Dance Loud Academy. Bring your child and experience what a dance class is like for free. This event will feature classes such as ballet, tumbling, and hip-hop. Be sure to register and reserve a spot.
Info: On Facebook
Enjoying the Journey Fashion Show
3 p.m. Jan. 20
East Bank Theatre, 630 Barksdale Blvd.
Hosted by the Women Warfare Ministries,"Enjoying the Journey" fashion show is promised to be different from traditional events featuring fashion. Enjoy singing, dancing, food and fashion. Tickets are $10.
Info: www.wwministries.org
Shoot Your Way Across The Bayou
5 p.m. Jan. 26
Hoot & Holler Archery, 601 Barksdale Blvd.
Shoot Your Way Across The Bayou is an indoor archery league tournament event. With 160 shooters from all across Louisiana and four other states, this event could get competitive. To shoot in this event, participants do not have to be a Louisiana Field Archery Association member.
Info: www.louisianafieldarchery.org
2018 Home Products Show
5 p.m. Jan. 26-Jan. 28
CenturyLink Center
Find ideas, inspiration and businesses that specialize in home services and equipment at the upcoming Home Products show. This annual event features up to 150 booths showcasing the best in the home products market. If you own a home or are remodeling a home, don't miss this event sponsored by The Homebuilders Association of Northwest Louisiana.
Info: On Facebook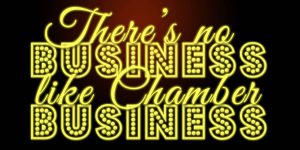 Bossier Chamber of Commerce Annual Gala
6 p.m. Jan. 30
CenturyLink Center
"There's no business like Chamber business" for Bossier Parish. Join the Bossier Chamber of Commerce, its members and businesses throughout Bossier Parish for Northwest Louisiana's largest networking event of the year. This event, which attracts over 700 business professionals, also features awards and recognition of the top businesses and honors the top business professional of the year throughout Northwest Louisiana.