There comes a time in everyone's life when they dream of retirement and with that dream comes a lot of questions. Where will I spend my "golden years?" Will the weather be moderate there? How about social amenities and modern conveniences? Can I afford the housing costs? What about healthcare when I need it? Will it be easy to get around and will it be safe to live there? All these things cross the mind of would-be retirees as they get closer to turning in their notice and closing out a career. Many people are looking more closely at Bossier City now more than ever before as it's become one of the fastest growing parishes in Louisiana. Naturally a lot of newcomers aren't ready to retire, but a growing number of people have considered retirement in Bossier parish a no-brainer. Bossier City has received high marks by Money Magazine as it recently listed it as the "Best Place To Live in Louisiana." Some reasons include citing Bossier City as one of the "fastest-growing urban centers in the state" and the article adds "ongoing infrastructure Improvements, a low cost-of-living and rich local culture" as other reasons.
People who retire here can vouch for the veracity of the recent accolades. Sherrie Langley has been living the retirement life going on seven years now. After teaching elementary and kindergarten for a combined 28 years, she cites numerous reasons she decided to make Bossier City her choice for her life of leisure.
"Main thing I like is the climate year-round. We don't have anything drastic," Langley said. "It's not too cold and not too hot, perfect for an older lady!"
Langley's parents moved to Bossier because her father was in the military. After going to college at Louisiana Tech, Sherrie got her teaching credentials and embarked on a career in education. So after she retired she thought about what her options were.
"I thought about going to Florida or someplace else but if I lived elsewhere, I'd probably have to live in a small apartment," Langley explained. "Housing in Bossier is affordable and here I can afford a nice house."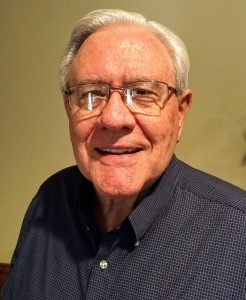 Affordability is an important criterion for everyone when it comes to choosing a place to live. After 20 years in the Air Force, Rod Duchesne says cost of living was a factor in his choice of retirement destination.
Duchesne explains "Based on experiences with living in other states, the affordability of the economy." He also adds "Bossier is obviously one of the areas in Louisiana that is growing and provides many quality of life features that haven't been overcome by urban sprawl."
He also mentioned the tie to Barksdale Air Force Base, "We continue to enjoy the close proximity of Barksdale AFB and exercising our military retiree benefits."
To be sure, there are many practical benefits to living in Bossier City but aside from those are the cultural aspects as well.
"My wife and I enjoy attending performances at the Bossier Parish Community College Little Theatre," explained Duchesne. "Lately we have also come to enjoy more and more the availability of quality restaurants in the area with their variety of menus."
Bossier City's hospitality venues and recreational resources have grown a lot over the past decade and this keeps retirees busy.
"I've been busy with walking and fitness," explains Langley. "I've even done 5K 'fun-runs' too! Bossier really is a good place to retire as there's plenty of things to do if you want to."
Duchesne agrees, "In Bossier Parish there are plenty of those activities to choose from if you just look for them!"