If there's one thing you can depend on Louisiana to provide, it's good food. Bossier Parish, in particular, has easy access to many different surrounding communities, each with their own hidden food gems. It's easy to get into a rut and find yourself at a drive through or that one restaurant you always go to, sure, but it's just as easy to decide to strike out off the beaten path. The town of Plain Dealing is about a 20-minute drive down Benton Road, and has a food gem called Giles Snack Shop.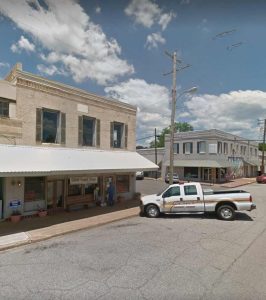 Perched on the corner of East Palmetto Avenue and South Lynch Street, this mom n' pop style eatery has plenty to brag about. It's chock full of knick-knacks and memorabilia from a bygone era. There are black and white photos dated from 1925 that depict people and places in Plain Dealing, and the walls are covered with an assortment of other items such as vintage glass bottles, signs, a flyswatter, a small skillet, etc.. There are numerous M&M figurines and statues, which will probably motivate you to swing through a gas station for a bag on your way home, but only if you can avoid satisfying your sweet tooth with one Giles' many homemade desserts.
I had the pleasure of adventuring (as my friends and I call it) out that way for an early lunch, and the experience was one I'm more than willing to repeat. The staff were all extremely friendly and I was pleased with the attentive, personable service. You're not going to sit there for twenty minutes with an empty cup, hoping someone will eventually wander by to refill it. The food also came out quickly, and the portions were quite generous.
Most importantly, though, everything was delicious. It reminded me of going to my grandmother's and watching her throw down in the kitchen. I ordered meatloaf that came with potatoes, squash, beans, cornbread, rolls, and fried bread. I honestly didn't have room for it all. Everything was hot, fresh, and really hit the spot. I was especially enamored with the squash, which was seasoned to a perfect balance of spicy sweetness. Seriously, I could've eaten a bowl of it all by itself. For dessert, my friend and I split a piece of Strawberry Shortcake, which, I think it almost goes without saying, was delicious. I was surprised to find that they serve theirs with a scoop of ice cream between the cake and whipped cream, but in the best way possible. It was a fresh, sweet treat to finish off a hearty, down home meal.
Perhaps one of the best selling points of the experience was the price. Two daily specials and a dessert came out to $17 even. The only downside is that they only take cash or check, so make sure when you swing out that way you're prepared.
Giles Snack Shop was a perfect mini get-away, and I thoroughly enjoyed a lunch that didn't feel rushed. Bossier residents and visitors alike will find the jaunt down Benton Road well worth it when they settle in for a meal at this charming eatery.
Get directions to the Giles Snack Shop