This year marks the 175th anniversary of Bossier Parish. Today, we are a thriving parish that has seen a continual growth in population, business and innovative ideas. Many have chosen to raise their family in our parish because they know it is a safe place to live, work and play. To celebrate the parish's anniversary, the Bossier Press-Tribune created an anniversary edition. This great guide is perfect for those looking to brush up on their local history. Leading us to the question: Do you know all about the history of Bossier? Here are some fascinating historical facts that might surprise you.
1. Bossier Parish Was Formed on Feb. 24, 1843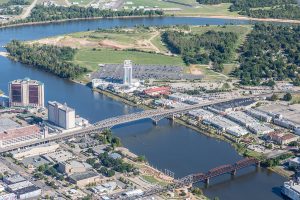 That's right—175 years ago, the Louisiana Legislature formed Bossier Parish. Early residents fought to have their own government. In order to become a parish, they had to give the area law enforcement, court systems and an infrastructure. All of these things were needed to get the legislature to approve the parish. General Pierre Evariste Jean Baptiste Bossier was a key player in delivering the petition to the legislature to create Bossier Parish and it was eventually passed into law.
2. Shed Road Used to be a Dirt-Floored Roof-Covered Roadway
Who knew that Shed Road had been around for so long? This roadway used to be dirt floored and roof covered from 1872-1882. It was the only one of its kind in America at the time. A Minden attorney built the roadway to get Webster Parish farm goods to the Red River steamboats. It was eventually not needed anymore when the railroad took over as a better and cheaper way to ship things.
3. Plain Dealing Holds Highest Temperature in Louisiana Record
On Aug. 10, 1936, Plain Dealing hit 114 degrees. This is the highest temperature ever recorded in Louisiana history. Today, the parish temperatures don't surpass that record and we know residents are very thankful for that.
4. There Was a Population Boom From 1950-1990 in Bossier City
Over a span of just 40 years, Bossier City grew in population from 1950-1990 by 280 percent. In addition to the population growth, the area also grew in size. If you look at the history of Bossier, this seems to be a continual trend throughout the parish. Currently, the city's population is estimated at over 70,000. Now, Bossier City is the 6th largest city in the state of Louisiana.
5. Bossier City Was Recognized by Money Magazine in Feb. 2018
This year, Bossier City was recognized by Money Magazine as the best city in the state of Louisiana to live in. They cite Bossier as a place with, "ongoing infrastructure improvements, a low cost of living and rich local culture." It is no wonder the population of Bossier is projected to have a steady growth in the future.
Looking for more facts about the history of Bossier? Celebrate the 175th anniversary of the parish by checking out the Bossier Press-Tribunes' special anniversary edition.