When you first move to town, you'll want to take advantage of all the great recreational activities offered in Bossier Parish. Here in Bossier, we don't let the heat affect us. Which is why, we relish in the recreational activities offered at our location in and around Sportsman's Paradise. The only struggle is narrowing down your choice of where to spend some of your free time. Here are a few resources that can help you find the recreational activities that best suit you.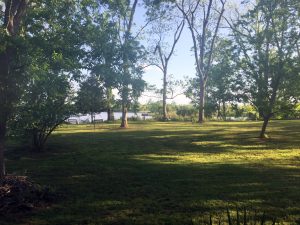 If you want to spend some time in nature, check out The Red River Wildlife Refuge. This spot is the perfect introduction if you love the outdoors but don't know where to start.
On any given weekend, the Refuge offers a beautiful Louisiana landscape for children and families to spend outdoors. Nature Tots is an event offered at the Refuge each first Saturday of every month beginning in February and running through December. During Nature Tots, children ages 3 to 5 are exposed to nature by exploring the trails.
You can visit their website for more info about upcoming events out at the Refuge and news about the nearby lakes when it comes to hunting and fishing.
Bossier Arts Council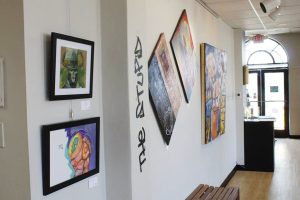 Staying active in Bossier City is easy, but you don't always have to be outdoors to enjoy the many local activities. In fact, the Bossier Arts Council Facebook page is one of the best ones to follow to keep up with happenings around the area.
Every month, there is an art-related event hosted by BAC. From the East Bank Gallery and Emerging Artist Gallery located inside of the BAC location, it is a big bonus to have such an active council where you can soak in the talent by many diverse artists. The council takes pride in filling your calendar with enriching events catered to the arts – both visual and performing. Follow their page to stay in the loop on all the BAC events happening in Bossier.
Bossier Parish Libraries
Like most cities, if you are a local, you may journey straight to the library to learn more about your new residence. Each branch of the Bossier Parish Libraries offers a place to have fun, learn something new and find valuable resources. On their events page, something is happening almost everyday at a different branch throughout the parish.
"Libraries are one of the only remaining institutions in society that offers fully-free resources, programs and events for the sole purpose of enriching their communities," Mandi Johnson, associate director of community engagement for Bossier Parish Libraries, said. "We have innovative programs and events. With seven locations spread across the entire parish there is quite literally a library branch near you no matter where you are."
From health events to Kids Rock Yoga Class, Bossier Parish Libraries offer summer reading activities and more opportunities to connect.
"We truly have something for everyone," Johnson said. "We have events that promote personal development such as computer skills, resume writing, personal finance and building a better business to events strictly for entertainment purposes such as poetry slams, movie nights, game nights, book clubs and more."
Anne Madison, associate director of public services for Bossier Parish Libraries, enjoys offering story hours and summer reading programs for children.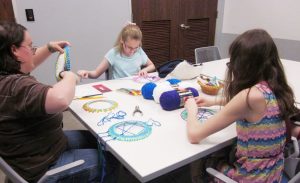 "[A child's] reading skills are critical to their success in school and later, in the workforce. Our librarians at the seven branches offer fun, top-notch, educational programs that delight children every week," she said. "Examples of performers and shows for the 2018 Summer Reading Program include the Hampstead Stage Company that brings 'classic literature to life,' magic shows, the Inter City Row Modern Dance Company, the Harvey Rabbit show, taking care of pets and yoga for children. In 2017 almost 4,000 children participated in the summer reading program."
SB Fun Guide
To round out your summer calendar, don't miss out on all of the miscellaneous events happening. A good way to get a grasp on each of these activities is the Shreveport Bossier Fun Guide. This website, managed through the Shreveport-Bossier Convention and Tourism Bureau, is a great compilation of all the top events happening year round. And you can even add it to your calendar through the site.
You can use all of these resources to enjoy activities with the Bossier community. If you're new to town, and you're looking for some recreational fun, check out our blog for posts about free things to do in Bossier along with other great family activities.
Photos Courtesy of Bossier Parish Libraries, Bossier Arts Council and Red River Wildlife Refuge