The town of Plain Dealing has grown and changed over its 100-plus years. But the constant has always been the people. The town is filled with passionate residents who love its pace and quality of life. Pat Boggs is owner of Kelly Pharmacy. He has lived all of his 60 years in the town.
"My favorite thing about Plain Dealing is the small town, community atmosphere and that you know everybody," he said.
His business was started by his grandfather 67 years ago and Pat took it over in 1987. He said it's been difficult as times have changed during his 30 years of running the family business.
"Like all small towns, we've lost a lot of local businesses with chain stores and online shopping," said Boggs. "It's tough in a small town but we've done real well."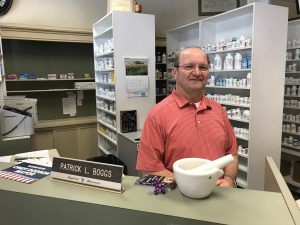 He said that success comes down to "customer service and a viable business providing what the people of Plain Dealing need."
On that note, he still hopes to see more businesses move to town.
"I'd like to see more growth in our industry here," Boggs added.
But if he made sure to point out that the town is ready and willing to accept new families, like the one that moved into town at the end of August.
"It's a good, safe community where the people know everyone and we'd like to see more people move here," he said.
Rhonda Lyles was born and raised in Plain Dealing.
"My husband is from Plain Dealing, both of our families are from Plain Dealing and we just chose to stay there," Lyles said. "We've raise three boys in Plain Dealing and I like the country life. Raising kids in the country life, they would rather hunt, fish, ride bicycles, and play golf instead of be inside playing video games."
Her favorite thing about the town is the people.
"Everyone knows everyone," Lyles said. "It's just home."
She added the town is seeing some growth as its small town charm lends itself to people choosing to retire there.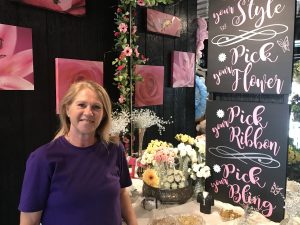 "Plain Dealing has become a retirement town. The generation I raised has grown up and moved away, but people are moving back. That's the good thing — it's on the grow with people moving back to retire."
She wants people to know that there is plenty of recreation in the town.
"We have one of the best little golf courses in Bossier Parish. We have a lake for skiing and fishing. There are things to do in Plain Dealing if you just come that way and see."
Dottie Sepeda lived in Plain Dealing for 21 years before she left and then moved back because it "was always home."
"My favorite thing about Plain Dealing is the peace and quiet," she said. "And that fact that you feel safe here."
She loves the slow pace of the small town. One of her favorite things to do is going to church and visiting with her friends.
"I like swinging on my swing on my front porch and going to high school football games on Friday nights," Sepeda said.
While she noted that Plain Dealing is a great place for people tired of the hustle and bustle to retire, she does hope to see the town like it was when she was growing.
"We can have thriving businesses, more places to eat with a great downtown," she said.
Fun Facts about History of Plain Dealing
• Once a metropolis – Bossier Historian Cliff Cardin noted that Plain Dealing was a powerful influence in Bossier Parish from the 1890s to the 1930s.
"It was close enough to the railroads and far away enough from Shreveport, and Bossier City hadn't reached its potential yet. Plain Dealing was a fairly new creation because all the other small towns around it – like, Fillmore and Rocky Mount – weren't close enough to the railroad."
• Bonnie and Clyde? – The infamous couple's getaway driver Henry Methvin, had a brother who lived in Plain Dealing, and it was rumored that the town was a hideout for the famous robber couple.
Historian Cliff Cardin says it's possible but not likely, explaining, "I don't believe it's true because we know they had a really good hideout on Caddo Lake."
• First Bank – Cardin notes that on May 3, 1904, the first bank in Bossier opened in Plain Dealing. The Benton Bank had begun but did not open until Sept 1, 1904. It was replaced by First State Bank and Trust Company of Plain Dealing on Sept. 1, 1921.
• Equality History – In 1921, Mary Kay Bryce was appointed Registrar of Voters for Bossier Parish. She was the first woman in the state appointed to this position.
• Glover's Tavern – Just a couple miles outside the town was the location of the tavern ran by Elijah Glover and his wife, where a historical marker stands denoting it was the location famous pioneer Jim Bowie was supposed to have stayed the night at while on his way to the Alamo in San Antonio, Texas.
• An epic divorce – The oldest son of the Gilmer family – Plain Dealing Plantation founders – James B. Gilmer, married Pauline DeGraffenreid Pickett, the widow of James Belton Pickett, one of the founders of Shreveport. The couple's home, Orchard Place, near present day Collinsburg, was one of the showplaces of north Louisiana. When they divorced, it required an act of the Louisiana Legislature to untangle their property.