Halloween is just around the corner and it is such a fun time of year! Whether it be trick-or-treating with your little ones, visiting your local church's carnival or heading to the Louisiana Boardwalk, Bossier has many Halloween-themed events. Still unsure of your plans this year? Check out these 5 spooky things to do in Bossier: 
1. NecroManor Haunted House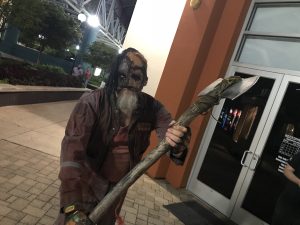 If you're a fan of horror or you truly like to be scared, then visiting the NecroManor Haunted House is the place for you! Going on five years of offering some frights to the city, NecroManor is a mix of many different haunts like clowns, zombies, ghosts and some creatures you can't even describe! They are all ready to give each visitor a lasting impression! It only costs $15 for a ticket inside and it takes about 20 minutes to get through the haunted house. You can visit its convenient new location under the Texas Street Bridge close to the Louisiana Boardwalk. Starting on Friday, Oct. 26, it will be open every night through Nov. 3. It is safe for children to attend and you will truly get your money's worth visiting this haunted house!
To read our blog on the NecroManor Haunted House, click here.
Location: 505 Boardwalk Blvd
2. Boo! At the Boardwalk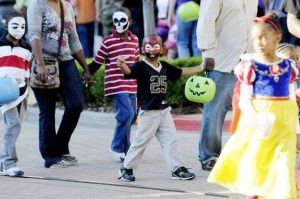 For those who aren't looking to get scared, but still want some Halloween fun, you can visit the Louisiana Boardwalk on Halloween with your little ones to Trick-or-Treat from store to store! You can enjoy some shopping and grab a bite to eat at one of the many restaurants. The event starts at 6 p.m. on Halloween night and candy is available while supplies last!
Location: 540 Boardwalk Blvd
3. Heroween at Northpoint Community Church
Northpoint Community Church puts on a "Heroween" event every year for everyone to come dressed as their favorite superhero and enjoy a fun night together! This is a very kid friendly event as they are offering bounce houses, face painting, and exciting games for all the children to play together. Admission to attend is free for everyone and so is the food! Heroween will take place between 6:30-8:30 p.m.
Location: 4204 Airline Drive
4. Mall-O-Ween at Pierre Bossier Mall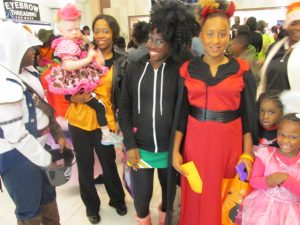 Local radio stations 99.7 KMJJ and Magic 102.9 have partnered up with Pierre Bossier Mall this year to create a super spooky and fun Mall-O-Ween event this Halloween for your family and friends! Visit Pierre Bossier between 6-8 p.m. for lots of fun like a trick-or-treating, a costume contest, arts and crafts, carnival games and tons of giveaways! You will also have another opportunity to shop, eat, and celebrate Halloween all in one place. Make plans to join the party!
Location: 2950 E. Texas Street
5. Shoes for Booze Halloween Benefit & Costume Contest
If you'd like to start the "giving season" off early, start with this event at Flying Heart Brewing and Pub at their Beer Garden. Proceeds made throughout the night will benefit the Leukemia and Lymphoma Society. The Beaux Atkins Band will be providing the musical entertainment at this event and Flying Heart asks for your choice of a $15 donation to enter the Beer Garden or $10 with the donation of new or gently worn shoes for the shoe collection run by C.HAMp's, the Team in Training sponsoring the late Staff Sergeant Courtney Hamilton, a local who recently passed due to blood cancer. There will also be a Costume Contest and a 50/50 Raffle Drawing during the night. This event is from 6-10 p.m. and your donation will truly make a difference in changing someone's life and providing a fun night for you!
Location: 700 Barksdale Blvd
Alternative Halloween Plans: Trick-Or-Treating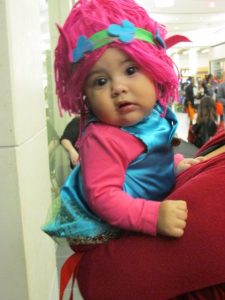 If you're looking to keep your Halloween celebrations low key, feel free to visit a friendly Bossier neighborhood for some classic trick-or-treating. Local Bossier mom, Erin Kennedy, and her daughter will be spending their Halloween night in River Bend.
"This year, I'm taking my daughter trick-or-treating in our neighborhood with her friends and we might stop by a local Trunk-or-Treat event at a nearby church," said Kennedy.
Some other safe and friendly neighborhoods in Bossier to take your little one's trick-or-treating are Stonebridge, Golden Meadows and Lakewood. If you're looking for fun things to do in Bossier, stop by one of these awesome Halloween events or neighborhoods to celebrate Halloween this year.