Sometimes food can be the best way to bring people together, especially if they are from two different cultures. That's exactly what sparked the inspiration for the Cajun Asian Restaurant.
Amy Tran and her fiance Ryan Dunning will run the new restaurant in Bossier. It will have it's grand opening on Tuesday, Dec. 11. The chef and owner is Amy's father Tom Tran. He also owns Pho L'Amour in Shreveport.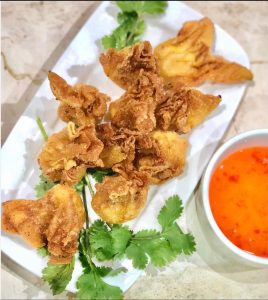 Ryan used to work in the oil field which is part of the reason why Amy's father wanted him to help manage the restaurant, so he could spend more time with his family.
At first, the restaurant was supposed to be a 2nd Pho L'Amour location run by Amy and Ryan. However, Ryan said he didn't really feel comfortable running a restaurant that only had Asian food so he suggested adding Cajun menu items into the mix.
"We wanted it to be something that we both loved," Amy said.
So the three of them came together to create a fusion menu that gave customers the best of both culinary worlds.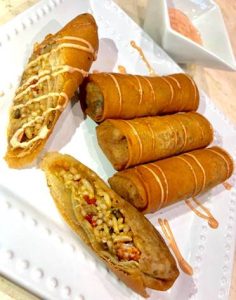 Now they've created a menu that is a surplus of tasty options. It features traditional Asian dishes with a Cajun twist like the crawfish wontons and the crispy jambalaya stuffed eggrolls with "casian" sauce. Although Amy and her father are Vietnamese, you'll also find other Asian dishes on the menu like the Korean beef short ribs.
But really the star of the show is her father's specialty pho. He wakes up early to make his pho broth at Pho L'Amour and now he'll have to wake up even earlier to make the pho broth for the Cajun Asian as well. It's a secret recipe that he refuses to give to any other chef.
"I'm not even sure what it is. He won't even tell me," Amy joked.
Amy  was young when her father opened up Pho L'Amour and she says he opened it without having any prior experience owning a restaurant. They've both learned a lot from their mistakes.
"We sold out of food within an hour and a half of opening [Pho L'Amour]. It was the scariest thing. I feel like he took that day and applied it to this one and our soft opening went really smoothly."
She admits that the process has been a lot less stressful than what she thought it was going to be. She is excited to bring her father's food to Bossier.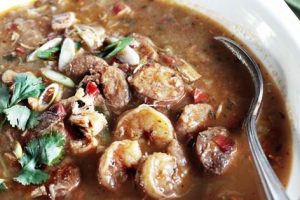 "My dad loves the restaurant industry," she said. "We have a restaurant in Shreveport and so we decided to open up one in Bossier. My dad has a lot of regulars that keep him open. I'm sure they'll support him and come over to try the new place."
All in all, Amy says she loves seeing the different people that come to the restaurant. It's interesting to her to see what kind of food they enjoy to eat. She says she is excited for crawfish season and notes that the restaurant will serve them when the season comes around. She hopes customers will stop by the Cajun Asian Restaurant and give it a try.
"I want customers to have a unique experience and I hope they get the feel of both cultures here."
Want to read more about the Cajun Asian? Check out Chris Jay's write-up on the 20X49 blog.
Location: 1964 Airline Drive
Hours: Monday-Thursday: 11 a.m. to 9 p.m.
Friday & Saturday: 11 a.m. to 10 p.m.
Sunday: Closed