With the holidays right around the corner, many families in the Bossier area are out and about traveling. However if you find yourself staying in town, there are many ways you can celebrate right here in Bossier City. Ring in the New Year by checking out some of these awesome events happening on New Year's Eve just in time to say hello to 2019.
1. New Year's Eve Celebration at Harrah's Louisiana Downs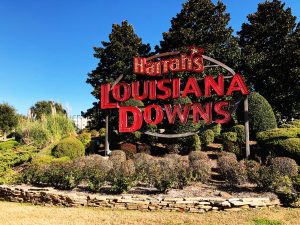 If you're looking for a big party where you can dress nice and feel fancy, the celebration at Harrah's Louisiana Downs is the event for you! Not to mention, it is completely free! The fun starts at 8 p.m. with live music from local DJ's and a countdown to the New Year. A fireworks show will start right after midnight and all guests can enjoy some awesome party favors! This is a kid-friendly event, though the adult crowd can enjoy the casino floor for some big winnings as always!
Location: 8000 E Texas Street
2. LA ROXX Concert at The Stage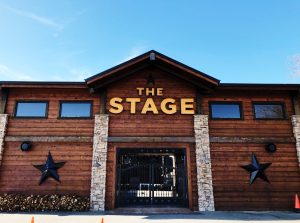 If you want to enjoy a fun rock concert this New Year's Eve, then the LA ROXX concert at The Stage at Silver Star is where you'll want to be. Tickets start at $30, $35 the day of the show, and the concert is for 21 and older. It begins at 8 p.m. Following the concert will be a fireworks show to ring in the New Year with party favors and a champagne toast. Before the show, enjoy some delicious barbecue!
Location: 1201 Dixie Overland Road
3. NYE party at Flying Heart Brewing & Pub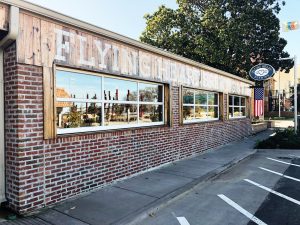 Calling all Witches and Wizards fans! For a more laid-back NYE experience, this is the event to visit. If you're interested in playing the Witches and Wizards Trivia, tickets are $10, otherwise there is no cover to get in this party! 18-and-up will be allowed entry after 10 p.m. just in time for the live band, The Social Brigade, that will be putting on a show. There will be a special menu, treats, and alcoholic and non-alcoholic drinks available! At midnight, there will be a balloon drop to say hello to 2019!
Location: 700 Barksdale Blvd
Mandie Rhymes, a resident of Benton, has some awesome insights on what she hopes to see in her life in 2019.
"A new year is always a fresh start and that's the fun of it. You get to decide what you want to do and who you want to be. I'm looking forward to watching my family grow and working as hard as I can with my business. I'm praying to find a perfect warehouse space for my boutique next year," said Rhymes.
Rhymes will be spending New Year's at a neighborhood party with friends and family. She can't wait to ring in the New Year with lots of love and laughs. For those of you who might need a safe ride home from parties this year, you can reach out to Uber or Lyft by visiting their websites or downloading their apps to get your fare estimate and begin your ride process.
Be safe, have fun and enjoy a happy New Year!