Fat Tuesday is approaching us which means there are many people ready to  celebrate Mardi Gras in Bossier. Wondering how you can get your Mardi Gras fix? Look no further because we've got you covered. Check out this complete guide with food, retail and events where you can celebrate the Mardi Gras season.
Food
What's a better way to celebrate Fat Tuesday than by eating at all of Bossier's best restaurants with Cajun flair? These eateries have plenty of festive dishes you'll want to get your hands on.
The Wooden Spoon
Not only do they have delicious cookies, King Cake Cupcakes and King Cakes for sale, the Wooden Spoon also has a delicious lunch menu with hot sandwiches with a taste of creole added to it. Made fresh daily, you know you're getting it as good as it gets.
Fat Tuesday Sandwich Shop & Bakery
We've mentioned them before, but now is their time to shine. With Po-boys, gumbo and King Cake by the slice, Fat Tuesday will keep you wanting more long after Mardi Gras has passed.
"When Ashley and I discussed a concept for a restaurant we knew it had to be something that lived & breathed Louisiana," Brady Hibner, co-owner of Fat Tuesday Sandwich Shop and Bakery said. "It's a pleasure to bring something that may be found south of I-10 up here to northern Louisiana!"
Beaujax Crafthouse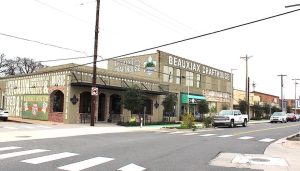 Beaujax Crafthouse has been booming since they've opened their doors and their gumbo and jambalaya is enough to have people spreading the word. The business recently expanded and began boiling crawfish just in time for crawfish season on February 7. Roll up your sleeves and head over to Beaujax for some Cajun goodness. You can also buy Tubbs King Cakes by the slice there!
Retro 521 Coffee, Café and Venue & PJs Coffee of New Orleans Bossier City
Full from feasting but still wanting more Mardi Gras delicacies? Two places in Bossier sell King Cake flavored coffee. Retro 521 Coffee, Café and Venue and the new Pjs Coffee of New Orleans Bossier City both have their own take on the cake in a coffee or latte form.
"We try to keep it different from other coffee shops, because Retro is truly a unique place," Cassie Eaby, manager of Retro 521 Coffee, Café and Venue said. "We actually have 2 different King Cake coffees our customers can try!"
Test it out and fuel yourself up for a long night of parade watching and bead catching!
Shop 'til you drop

If you're going to participate in all things Mardi Gras in Bossier City, it helps to get in the spirit and look the part. Luckily, many businesses in Bossier are selling Mardi Gras gear to get you ready for parade season!
Simply Chic Boutique
From green, yellow and purple tops, to striped hoodies and earrings galore, to clever graphic tees that say "threaux me something mister!" Simply Chic Boutique in Bossier can get you set up with all things needed to look your best for those parades.
"Mardi Gras comes at the perfect time right after Christmas when we all have the blues of missing the holiday season," Britney Spivey, owner of Simply Chic Boutique said. "It brings family and friends back together and is the perfect excuse to party, dress cute, and have a good time!"
You can also find Sign Gypsies Mardi Gras yard art available to bring your festival celebrations to your front yard!
Tubbs Hardware & Cajun Gifts
Once the outside is decorated, you can find indoor Mardi Gras decorations for your mantel and beads for your neck. Various knick-knacks and accessories cover the front wall of Tubbs Hardware and Cajun Gifts. You're guaranteed to find something you like. While you're there, be sure you pick up a King Cake on your way out.
Jaded the Boutique
Jaded the Boutique prides itself in giving their customers the styles and trends they are looking for, and Mardi Gras season is no exception.
"We know Mardi Gras is a celebrated tradition in this area so we are doing our best to give our incredible ladies cute pieces to wear as they join in the festivities," Jessica Williamson, owner of Jaded the Boutique said.
They sell out quick, so you're encouraged to contact Jaded and pre-order your Mardi Gras tees so you can be the best dressed and snatch all the beads!
Frilly Magnolia
With cute sweaters and accessories, Frilly Magnolia will help ensure you're ready for all of the Carnival festivities. Once you're done with the partying and eating, sit and relax with one of their King Cake bath bombs!
Let the good times roll!
You've eaten all the food, decorated and dressed nicely, now where should you go? Bossier has many festivities you can go to and really enjoy this Carnival season.
Krewe of Barkus & Meoux Parade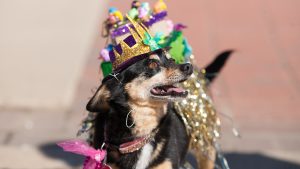 Beginning at noon on Sunday, February 24 at the Reeves Marine Center, you can find your favorite pets parading around in dog size floats and cat sized krewe gear. Where ages 18 and under get in for free, and those above 18 pay $1, the Krewe of Barkus and Meoux are raising awareness for neglected animals, as well as education for ownership and spay/neuter program.
Bring your family and friends to enjoy the parade and see who wins the "Pet/Owner Lookalike" award.
Krewe of Gemini Float Loading Party
At 6 p.m. on March 1, make your way to the Mardi Gras Museum in Bossier to mingle with Krewe of Gemini members and view those intricate and elaborate floats up close. Free to the public, you can come and pick out your favorite float and maybe even snag some extra beads.
This event is family-friendly, so bring them all and enjoy a fun night of prepping for the parade! For more info, click here.
Mardi Gras Children's Parade hosted by the Krewe de Les Femmes Mystique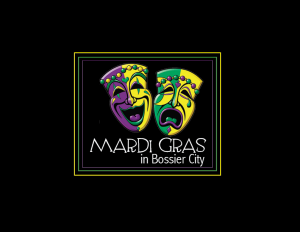 On Tuesday, March 5 at 6:30 p.m., the Pierre Bossier Mall will fill with children in their festival gear where they get to partake in their own Mardi Gras parade. This is the 3rd annual parade hosted by the Krewe de Les Femmes Mystique.
If you're interested in having your child walk in the parade, you can find more information here.
Mardi Gras Murder Mystery at Retro 521 Coffee, Café & Venue
Guests are encouraged to dress up and act the part for this murder mystery party hosted by Retro 521 Coffee, Café and Venue. The mystery will begin to be solved starting at 6 p.m. on February 23 at Retro 521.
Tickets cost $25 to find out "whodunit" and more information can be found here.
Of course, there are many parades that are scheduled during the weekends surrounding Fat Tuesday.
Parades
Krewe of Centaur Parade, 4:30 p.m., February 23, Clyde Fant Pkwy, Shreveport
Krewe of Gemini Mardi Gras Parade, 4 p.m., March 2, Clyde Fant Pkwy, Shreveport
Krewe of Highland Parade, 2 p.m., March 3, Highland Neighborhood, Shreveport
You can find more information about the parades and other events in the area here.