Unique gifts from Bossier Parish can be hunted down but might be a difficult search if you don't know where to look.
Unique Gifts from Bossier Parish 
by Kristen Hickman
Over the last year, I have scoured the internet and countless shopping apps to try and find a special gift for someone in my life, only to be left empty-handed. It either would not arrive in time, was the wrong size or color, or it just genuinely wasn't right. I wanted something that would stand out and tell a story to that person. They would never forget from where or who it came. Bossier City is filled with many histories and exciting places to visit, see, and experience. It also holds a handful of sites where you can find some fantastic gifts for the amazing people in your life. Let's highlight some of Bossier's hidden gems offering some creative items up for grabs for your upcoming friend or family members' special occasion.
Support Local, Support Bossier, and Support Unique Finds from Bossier Arts Council
Not only does Bossier Arts Council find itself located in a unique spot in Bossier, right in the heart of the East Bank District, but it also displays some unique art and gifts that you can find made from local artists right here. BAC is a nonprofit organization that helps artists of all kinds, including painters, creators, performing arts, and filmmakers. Artists can submit art to the organization for its possibilities, which can help lead them to career opportunities in the art industry. They participate in community events such as Prize Fest and Give for Good which provide much-needed support and awareness to their cause.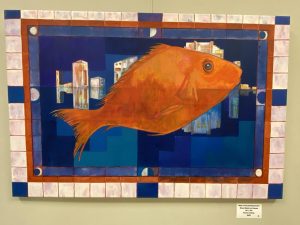 BAC has a beautiful gift shop open during business hours where you can find unique trinkets such as handmade jewelry, hand-painted drinking glasses, canvases, magnets, and home décor. For something more significant and perhaps grander, you have the option to purchase any of the canvased or framed art they have on display in their galleries, too! These pieces differ in style, color, and theme, so you are bound to find one that would look great in your loved one's home. Their bestseller would be their prints. They are the most popular because of their affordability and all the different designs and the convenient size. You will be sure to find all sorts of beautiful art at BAC for that person in your life that needs a unique gift found right here in Bossier City handmade by one of our very own!
If you would like to learn more about BAC and everything they have to offer our community, please visit their website at https://bossierarts.org/. 
Unique Southern Style Creations from Southern Sass Junking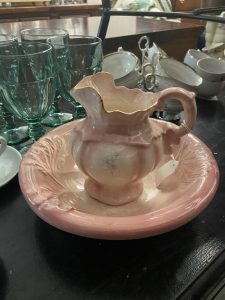 Southern Sass Junking is the perfect place to find some beautiful, hand-painted, revamped antique gifts for the antique enthusiast in your life. From furniture to candles to knickknacks and dishes, there are various options to choose from for a special find to give your favorite person a unique and thoughtful gift. Not only are you supporting a small business in Bossier, but you are also supporting a Bossier family. Krystal George, the owner, runs the warehouse and can recreate these unique finds with her family. Her children and husband help with the painting and design of items for customers. She has been painting furniture for 13 years and has had her storefront for five years. 
Overall, George has put her heart and soul into this business over the last almost 20 years, and that is something you cannot find in your neighborhood Walmart, for example. Be sure to check out Southern Sass Junking the next time you are looking for a unique addition to your loved one's homemade from the heart of a local family that you will not be able to find anywhere else! 
More Than Just Hardware at Tubb's Hardware and Gifts
Driving by Tubb's Hardware off Benton Road, first impressions would make you think you are just going to buy a lawnmower or a grill. However, once you walk into Tubb's and see all the unique creations and gifts they have to offer to their customers, you will be pleasantly surprised! They have been in Bossier since 1922 and have brought many fun and unique Cajun-style finds to the city that would be perfect for your friend or family member that needs a little Louisiana in their life. 
Their bestsellers are the exclusive Tubbs products like homemade barbecue sauces, pepper jelly, pickles, and popcorn. You can get a little bit of everything when purchasing one of their unique gift sets that exhibits all kinds of yummy treats.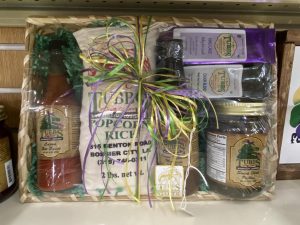 You may have heard about Tubb's, especially during Mardi Gras season, if you are from the Bossier area. They are very well known for their King Cakes! Every year, Tubb's participates in giveaways for their King Cakes and has many advertisements in the local media highlighting their Mardi Gras spirit. They have a vast collection of unique Mardi Gras-themed gifts such as dishes, Christmas ornaments, cups, and picture frames that would be challenging to find anywhere else. These are made to shine a light on Bossier's southern Louisiana soul. 
In addition to their big hits, a few other fun, unique gifts that you could find at Tubb's Hardware would be shot glasses, decorative flags, and even authentic alligator heads! I think it is safe to say that any gift you decide on at Tubb's will bring a smile or a laugh to anyone's face. For more information, please visit their website at https://www.tubbshardware.net/. 
To summarize, these businesses are just a few of the many spots where you can find a unique gift in Bossier Parish. With the array of items and styles, even the most challenging person in your life to shop for would receive something they would appreciate at any of these three locations! Remember to go out and support these local businesses in Bossier for your next unique souvenir, as what you may have been envisioning was right here in your backyard. 
Check out this story showcasing 5 completely different locations to shop in Bossier Parish from our archives 2019 – Top 5 places to go shopping in Bossier City and Parish!