What do you like to do in Bossier Parish? Besides all the fun events happening year long, check out more of these gems found locally.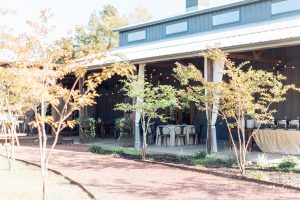 This Benton beauty, listed in the Top 5 of the "25 Breathtaking Barn Venues" by Southern Living, is one of the most sought after wedding locations in North Louisiana. However, Sainte Terre goes beyond the traditional barn venue experience. This wedding venue centers around the family who owns the 17-acres land housing the reception area and white chapel. The family, made up of a culinary director, event/design coordinator and hospitality director, each provide the most memorable experience, along with everything you need to have the picture perfect wedding day in Bossier Parish. Sainte Terre also does some special events open to the public, like their Friends and Lovers Valentine's Day Dinner. Look out for more events on their website or Facebook page.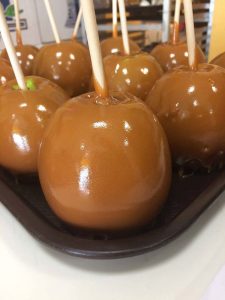 Since fall is the season of treats and sweets, visiting The Chocolate Crocodile is a must around this time of year. Famous in Bossier City for their chocolate-dipped, candy-coated apples, this sweet shop has plenty of other treats throughout the shop located on the Louisiana Boardwalk. Talk about eye candy, from the homemade caramel to rich truffles, it can be a treat just to stop in for a visit. The Chocolate Crocodile also does tours in case you want to learn more about how they make their sweets. Call 318-742-3316 for tour information.
N20 Puff Bossier 1131 Airline Drive, Bossier City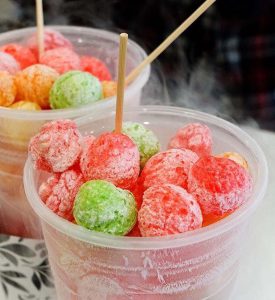 Ever wonder what it's like to be a dragon? Most in Bossier are flocking to N20 Puff, a new Bossier business, for the experience of tasting a smoky treat called Puff Balls or Dragon Balls. The favor is similar to a fruity cereal, but what makes it unique is dipping it in liquid nitrogen. As you digest and breath out, smoke appears from your nose and mouth. Beside the dragon experience, the business also has ice cream, frozen yogurt and bubble tea smoothies.
Learn what carnival season is like in Shreveport-Bossier City by touring the Krewe of Gemini Mardi Gras Museum in Bossier City. View all the floats featured in the local parades, regalia, throws and costumes from over two decades of Mardi Gras celebrations in North Louisiana. Also, learn the history of Mardi Gras in North Louisiana and about the first parading krewe in modern times in Shreveport-Bossier City, the Krewe of Gemini. Tours are available by appointment. Call 318-218-2865.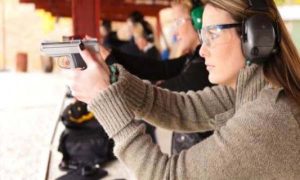 Have an interest in firearms? DavTac Custom Arms and Ammo is the perfect Bossier City gem for creating a custom made gun specifically for you. To test your shot, check out the high tech, state of the art retrieval system at the shooting range. With hunting season approaching, sharpen your skills at one of the 25-yard lanes at the business. The range is climate controlled and the best place to test a gun before you purchase it or take a few practice shots with your new firearm. DavTac offers training courses. Keep an eye on their Facebook page for more information on classes or call 318-562-3253.