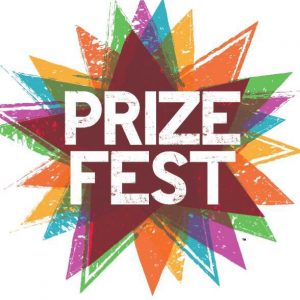 Have you been a part of PRIZE Fest in Bossier-Shreveport? Each year the local community rallies together to support aspiring filmmakers, musicians, chefs and entrepreneurs. Prize Fest started six years ago with Film Prize and the idea caught fire. Since its inception, Film Prize has attributed to the production of 500 films, the training of more than 4,500 workers, all attributing to a $15 million impact towards the local economy. But it doesn't stop with Film Prize.
What does PRIZE Fest look like today? Events are stretched out across a multi-month span culminating into a fun-filled mega-packed weekend of Film Prize, Music Prize, and Food Prize events that include 20 films, 12 musicians, 11 chefs, all over a 4 night span. This year's Prize Fest is scheduled for October 4-8 in downtown Shreveport. Films also will be shown at the Bossier Arts Council.
"The Bossier Arts Council is proud to host the Louisiana Film Prize Top 20 films in Bossier City," said Bossier Arts Council Executive Director Robin Jones. "This will be the fourth year that we have hosted the LAFP in Bossier City and we have been very pleased with the excitement from the crowds."
"The coolest part of the Louisiana Film Prize Festival is the unique way the audience affects the outcome. The voting system for the LAFP really is the heart of what makes the Film Prize different from most festivals. Of the Top 20, one will be named the winner of the 2017 Louisiana Film Prize and take home a grand prize of $50,000 cash."
Since the Bossier Arts Council is located in the redeveloped East Bank District, BAC and Flying Heart Brewing are partnering for Film Prize weekend to showcase the district.
"Pass holders will receive discounts on some amazing craft beer served up by the staff at Flying Heart and then settle in to the Historic East Bank Theatre for a unique film watching experience," Jones added. Sounds like a fun weekend!