When Donna Anderson was young, her grandmother would slip her a cup of coffee and milk. She still remembers the smell of coffee wafting through the house. She thinks that is when her love for all things coffee truly began.
Even so, the Bossier native never expected it to be a part of her career. However, in 2017, Donna broke her wrist. At the time, she had another business that required manual labor. Her injury meant she had to close that business so, in her spare time, she started roasting coffee for fun. 
"I accidentally stumbled upon something I have passion for – not only drinking coffee but also the roasting."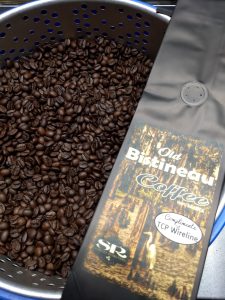 Over the next 3 years, Donna would work to perfect her craft. Her husband of 35 years built an Air Roaster for her on their property in Elm Grove. The operation was going to be small, but efficient with the goal to produce high-quality coffee. In essence, she is producing small batches of specially roasted coffee so she named her business Special Reserve Coffee Roasters. 
Donna is a part of every aspect of her business. She personally sources all the coffee that she sells and specifically looks to support small farmers in other countries. 
"I am especially supportive of small farmers and those producers striving to produce the finest coffee in a responsible and sustainable way." 
Special Reserve Coffee is air roasted in small batches so that the quality can be controlled. Donna chose an Air Roaster instead of a traditional Drum Roaster because she wanted to choose the cleanest roasting method possible. 
"I don't add anything to my coffee," Donna said. " What you taste in my coffee is the magnificent process of it being grown in the right soil, harvested right, and roasted properly."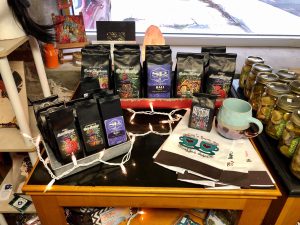 Special Reserve Coffee Roasters has been an official business for a year now. They sell their products in two locations in Shreveport, the Shreveport Farmer's Market, and online. Donna says she would love to sell her coffee in Bossier and is looking to make more connections in her hometown in order to do so. Her business also offers a catering service where they set up at events and brew fresh coffee for the guests. Since COVID hit, Donna is thankful her business is primarily online. 
"The upside, if there is any in all this insanity, is that I'm primarily an online business. My husband is a master at promoting me…it has kind of taken a life of its own on the internet." 
As a woman-owned business, Donna is always looking to support other women in the coffee industry. 
"I have a passion for helping women that are out there trying to compete in the world and doing it with everything they have just like I'm doing."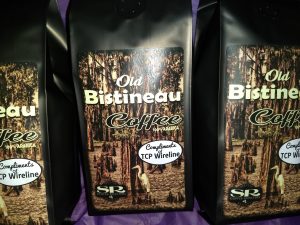 Moving forward, Donna hopes to continue to grow her business. She is looking into adding a coffee subscription to her list of available services. She admits that expanding will take some time. 
"As a one-woman show, I'm learning as I'm going." 
One of her main goals as a roaster is to collaborate with a local business to make a coffee label. 
"I'm primarily a roaster looking for a label, which means I sell a product which is the coffee that I roast. I would love for a restaurant or a bakery to reach out to me and say, "I want to have my own line of coffee. Would you be my roaster?" and then we create them a label and that's their coffee."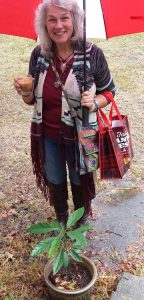 What is Donna's favorite part about owning a coffee business? She loves seeing her customers' facial expressions when they taste coffee from her micro-roastery for the first time. She is always sharing her love of coffee with others – even giving out samples when she can. She says her customers have become more like her family. 
"Coffee breaks down barriers. For a moment in time, everyone can sit down and come together."
Donna hopes to continue to expand her business, but even if she hires others to help her she says she will still be the master roaster. 
"I've done a lot of things in my life, but coffee is the greatest one."
Best Seller: Colombia Montes De Tatamo