Bossier City Farmer's Market is a Bossier Parish treasure.
"There will be street tacos every single Saturday in 2021!"

Chris Graham, founder of Bossier City Farmer's Market
Bossier City Farmer's Market is a Bossier Parish treasure. It welcomes you every Saturday, April through November, operating under 'normal outdoor market restrictions' from 9am to 1pm. A typical Saturday morning in the Pierre Bossier Mall parking lot hosts over 75 vendors. These merchants offer fresh fruits, vegetables, handmade soaps, jewelry, fishing lures, and more. They also promise to open rain, sunshine, sleet, hail, snow, and all.
Treasures you will find at Bossier City Farmer's Market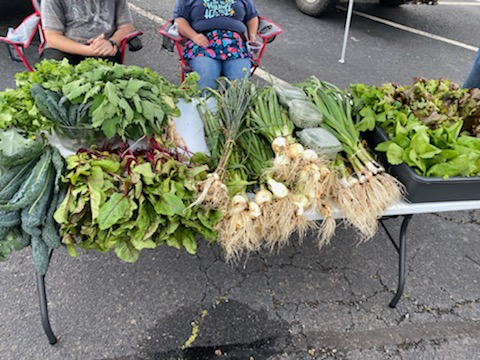 Fresh Produce
Baked goods
Dairy
Meat
Coffee
Beef Jerky
Local honey
Jellies and jams
Chow Chow
Pickles and pickled items
Jewelry
Fishing lures
Woodworking
Knifemaking
Hand made soaps
Candles
Metal crafts
The History of the Bossier City Farmer's Market
The Bossier City Farmer's Market began in August of 2014 with Chris Graham and a partner. Graham was attending maker's fairs and farmers markets to sell his Man-Made Soaps and noticed a lack of events in Bossier Parish. He quickly determined that he wanted to go full-time with events and took over the project solo a few months later.
It didn't take him long to realize the need for this same market-type event after hours for those who didn't or couldn't make the Saturday morning markets. Bossier Night Market began in December 2016 and is the largest one-day vendor event in the Southern United States. These night markets occur just a few nights per year.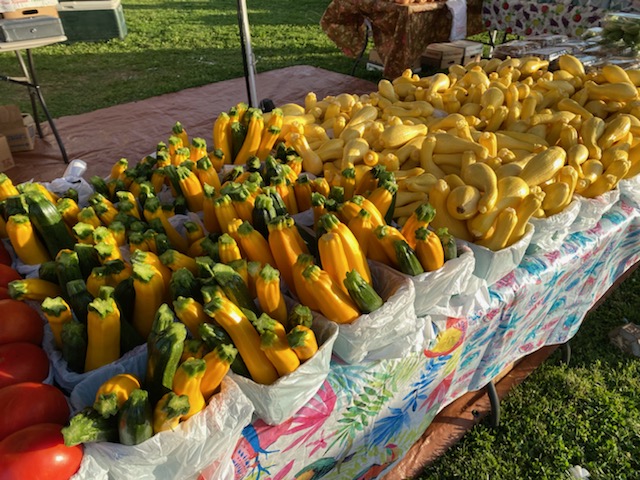 Graham launched the wildly popular Bossier City Maker's Fair in 2017, which offers artisans and crafts folk a unique opportunity to show off and sell their handmade items. This event occurs about once per year. In 2018, Small Business Saturday debuted for the holiday season leading into the full-blown East Bank Farmer's Market in 2019 at the same location.
The Bossier City Farmer's Market was one of the first businesses to open after the pandemic shutdown in 2020. Beginning in April, the market allowed consumers to drive around a loop that passed all the vendors. The consumer would then stop at their favorite vendors and make their purchases. This quick planning kept fresh food in Bossier Parish homes, revenue in the farmer's and artisan's pockets, and the Farmer's market in business.
Bossier City Farmer's Market in 2021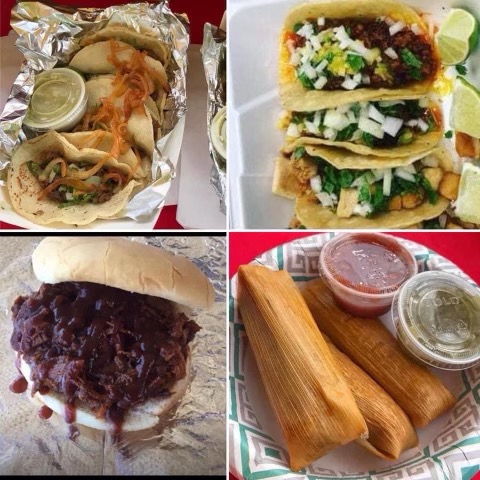 This year, Chris is most excited about getting street tacos and meatball hoagies for every Saturday. New and different farmers have been setting up shop in the market weekly to sell more fresh produce (and tamales) than ever before. In addition, you can count on multiple vendors with variations of beef jerky, coffee, woodworking, knife making, and hand-crafted fishing lures!
Make plans for next Saturday morning at the Bossier City Farmer's Market from 9-1 in the Pierre Bossier Mall parking lot. Once you have explored the Farmer's Market in Bossier Parish, make plans to attend the Bossier City Night Market held on September 11th and December 18th in 2021. And watch for the next date for the Bossier City Maker's Fair that hosts over 125 artisans and makers. Meet the creators and support small businesses.