Taylortown History
Bossier Parish is home to many hidden gems that hold a lot of history. If you drive a few miles down Barksdale Boulevard past Parkway High School, you'll run into a little area called Taylortown.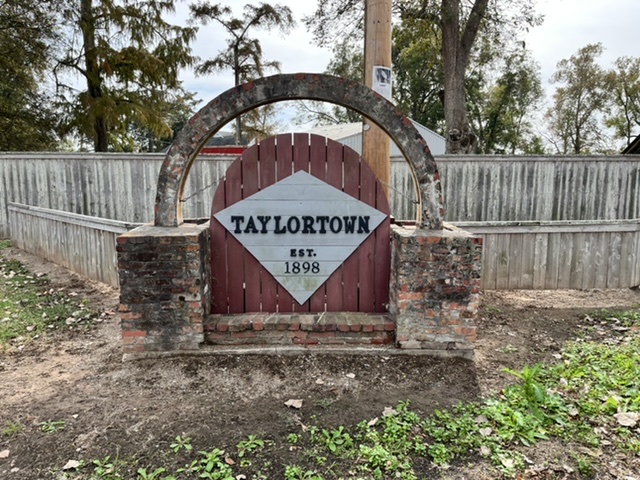 Taylortown, a small, unincorporated community in Bossier Parish, Louisiana, has been around since the 1900s. However, it was never really a town, but a store that changed it all.

W.D. Mercer, the rundown commissary-warehouse-butcher shop owner in the area, turned it into a general store capitalize on the new railroad. Mercer named the general store after his friend, W.F. Taylor, and founded 'Taylortown.'
Standing the Test of Time
This general store still exists today but now serves as Taylortown Reception Hall. This venue hosts weddings, parties, and gatherings of just about any occasion.
Known as a growing, thriving community, Taylortown housed a doctor's office, a big gin and grist mill, a community of people, and Taylortown Store was a very popular place for social gatherings for over 100 years. Five generations of Mercer families have owned and managed Taylortown Store, which remains true today. They have stood the test of time, surviving vicious wars and The Great Depression!
Hundreds of Years of History
A bell tower built in 1907 belonged to the Methodist Episcopal Church of Taylortown, which eventually became abandoned. Legend has it that a grief-stricken bride died while visiting the bell tower, and you can hear her screams on moonlit nights. How creepy!
Taylortown is home to a handful of plantations, but only one that holds a place in history. Built in 1875, Ash Point Plantation was the residence of Elam S. Dortch, believed to be the last surviving Confederate veteran residing in Bossier Parish.
Though Taylortown doesn't have much to offer these days in terms of activities or restaurants, it is right on the outskirts of South Bossier. A short drive down Barksdale Boulevard will take you straight to some very popular spots such as Zaxby's, Fat Tuesday Sandwich Shop and Bakery, Savage Roots Boutique, Brookshire's, and more. So if you like the quiet, country life, then Taylortown is the place for you.
If you dig into the Taylortown history, you will find hundreds of years, community, family, and so much more buried inside. The Taylortown Reception Hall continues to keep the old school memories alive of what used to be. This is just one of the many fascinating but lesser-known treasures that Bossier Parish has been hiding!