When it comes to family businesses, perhaps no other category is more suited than the restaurant and hospitality industry. L'Italiano Restaurant in Bossier City is certainly fitting as it has been in the same family since it first opened some 34 years ago at 701 Barksdale Blvd. Claudio Giacalone is the owner and explains how he got involved in helping to bring authentic Italian cuisine to northwest Louisiana.
"My cousins Vincent Campenella and Giuseppe Brucia already had restaurants here," said Giacalone. "And so my brothers Rico and Nino were starting L'Italiano in 1984 and asked me to come on down and so I did."
Giacalone is originally from Palermo, Sicily and after getting a degree in Mechanical Engineering at age 23 he emigrated to Montreal, Canada for a job.
"I was a Master Toolmaker for Canada Air for 17 years," Giacalone said.
He says the transition from mechanical engineering to restaurateur wasn't too far a leap.
The Restaurant As A Machine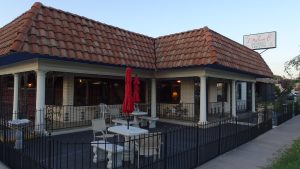 "To me a restaurant is the same thing as a machine, all the elements are very mechanical," Giacalone said. "There's causality; everything causes something else. So to me, I grabbed the restaurant business fast, plus when it comes to food, I have good taste too."
Good taste is easily found on L'Italiano's menu as it offers quite a variety, and not just the everyday things, you would expect from a family-run Italian restaurant.
"Many people think Italian food is spaghetti and meatballs but it's much more than that," he said. "We are the complete cuisine from fish, meat, chicken, veal, pasta, lasagna; our menu is mixed from all regions of Italy."
Freshly made meals is a source of pride for Giacalone.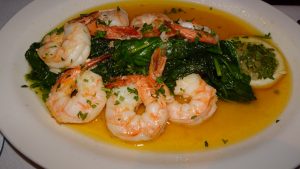 "We prepare every dish from the moment it's ordered," he said. "That's why it may take more to make because it takes skill. Everything is made fresh and not pre-prepared and microwaved."
As for what his favorite dish is, Giacalone jokingly says, "It's like asking a father which of his children is the best child; I would have to tell you in secret. But they are all good, everything is good."
L'Italiano also features an extensive wine listing including premium vintages and varietals from all over the world. They offer Italian wines featuring Chianti Classico from Tuscany.
"I wish people would come visit and learn more about the wine we offer," Giacalone said. "We have very good wines at good prices too."
Invested in Bossier: Growing Pains
The restaurant has done well through the years, but in 2017 it had to endure street closures due to construction of the new Bossier Arts District. Today L'Italiano's dining room is much busier since the completion and grand opening of the project last November.
"Since the Bossier Arts District was completed, we were glad to see the traffic increase. I lost a lot of money (during construction) and I was going to cry," explains Giacalone. "But we were invested here in Bossier and on top of that, I didn't lay anyone off during that time either. What am I going to do? My staff has families, they have children and they need a job so I didn't lay anyone off."
Since the Bossier Arts District was completed, Giacalone says there's been about a 5 or 6 percent increase in monthly business. He also adds, "The city did a beautiful job to the downtown area too."
Inside L'Italiano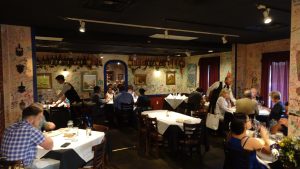 L'Italiano's atmosphere is unique as the simple lines of the exterior conceal an interior that would be at home in any major metropolitan restaurant setting. There are basically three dining areas, featuring art and decor one would expect in a bistro or cafe. A unique feature is that the walls have signatures of thousands of past patrons. Some are simple names and dates, others signify a special dining occasion like a birthday, anniversary or reunion. The waitstaff is professionally attired and they not only look it, they act it as well.
"I have beautiful people in the kitchen and the dining room. And I have my son and daughter working here also. Sometimes even my wife comes in at lunchtime too. So I take it easy."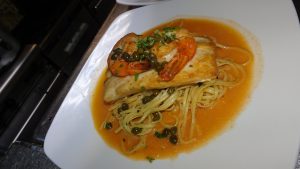 What comes easy in the form of great atmosphere, fine wine and excellent food is only the result of years and years of providing an excellent dining experience. When asked why people should consider visiting L'Italiano Restaurant in Bossier, Giacalone thinks for a moment and offers his personal assurance.
"I would say come to eat, try something new and you won't be disappointed. Because no matter what you pick from the menu, I guarantee you're going to like it."
L'Italiano Restaurant
Location: 701 Barksdale Blvd
For more info, visit their Facebook Page.