Bossier is a thriving place for businesses, bringing great career opportunities for its residents. One of those residents who is trying to make a name for himself is Century 21 real estate agent Stan Cole.
A nearly life-long resident of Bossier City, Stan is a father of three. When he's not selling real estate, he plays golf, watches his daughter play softball, and coaches youth sports, like he has done for the past 15 years in Bossier City. He is a member of the Bossier City Rotary Club since 1995 and played a part in giving every 3rd grade student in Bossier Parish a dictionary over the last 12 years. He also helped raised more than $180,000 for local charities with the Bossier Rotary Duck Race.
As a realtor, Stan says he helps people buy or sell the American Dream.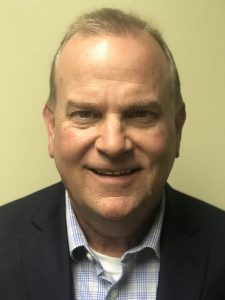 "I realize buying a home is one of the top 5 emotional things that someone will ever do in his or her lifetime," he said. "It is up to me to remove my emotions from the deal and help with each transaction that will be professional and understandable to the client."
He loves being a Century 21 agent because there is a tremendous amount of training. He previously bought a Century 21 franchise in 2002 and sold it in 2010 and loves being a part of it again because of the name recognition.
His favorite thing about a career in real estate is seeing the joy on clients' faces when they walk out of a closing. Stan is aware that people have worked hard for their money, and he wants to protect the investment for them.
Stan pointed out that real estate is one of the top 3 passions in his life and he always handles his own deals. He notes that when someone hires him, he personally takes care of the entire transaction.
"The main thing is to take care of the client," Stan said. "I do not have stocks and bonds, and I have multiple real estate assets, which makes me in tune with the market. I LOVE the world of real estate."
He chose real estate as a career because he felt his personality spoke to that of a salesman. He graduated from University of Louisiana Monroe in 1985 with a Finance-Real Estate degree and immediately entered the world of real estate sales.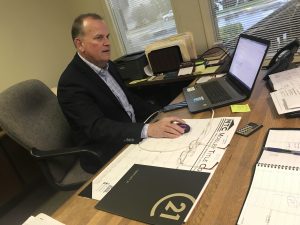 Over the course of his 28 years in the real estate industry, Stan has seen many things, and he has been able to  provide for his family. The one situation that stands out in his mind is when he first opened his own independent real estate company in 1996.
"I showed a couple 73 houses before they actually closed on a house. Since that time, I show houses hoping to sell the one I'm standing in with the client, but knowing we will find one."
Stan says the Bossier City real estate market has always stood for "faith, family, education, and safety." He said he sees a lot of people who come to him specifically wanting to live in Bossier City or Bossier Parish.
But one of the biggest changes is that when he graduated from Airline High School in 1985, there were not a lot of houses in north Bossier City. Now, Stan says it is full of houses.
"And they sell, as long as they are priced correctly," he added. "Bossier City is growing. Simply look at the construction in north Bossier City, as well as south Bossier City, and you will see how it is growing."
Stan says the Bossier City business environment is top notch and he believes that starts with the governmental leadership of Bossier City.
"Bossier City is business-friendly and they want you here," he said. They are not scared to pull the trigger and make something happen for our city while others want to discuss it for years without ever accomplishing the goal. CenturyLink Center in south Bossier is a prime example."