In 2013 at the age of 25, Melody Scott felt a lump in her breast. Due to her young age and no family history with breast cancer, many doctors didn't want to believe that the lump was a concern. However, Scott became an advocate for her body and sought the help of a breast specialist where she would get news that would change her life.
She was diagnosed with stage 3 breast cancer.
"He (the specialist) did a biopsy and he let me know that I was stage three getting ready to be stage four and we had to have emergency surgery," Scott explained.
At such a young age she had a bilateral mastectomy and underwent chemotherapy. 
But Scott's story didn't end there. In fact, it was only the beginning. She is now a five-year breast cancer survivor that has made it her mission to care for and support women that are going through the same thing she went through.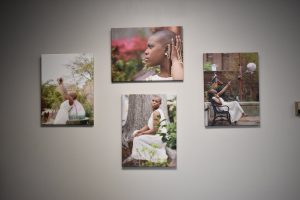 In February of 2019, Scott began the process of opening up Beautiful Body and More, LLC, a business that is part spa and part certified mastectomy boutique.
"I am a licensed esthetician, oncology trained, and basically with that I am able to work with individuals going through breast cancer or any type of cancer and if they have any side effects I am able to work with their skin," Scott said. "Most of the time you experience a lot of dryness on your skin, hands and scalp. I have wonderful products that will help with that."
In addition to her skin and spa services, by being a mastectomy boutique, she can help women that have undergone any sort of mastectomy while making them feel beautiful and confident. Here they can be fitted for post-operative bras and mastectomy bras, as well as, purchase breast prosthesis.
Beautiful Body and More is the only mastectomy boutique in Bossier City and offering services like facials and skin treatments adds more of a benefit to the business.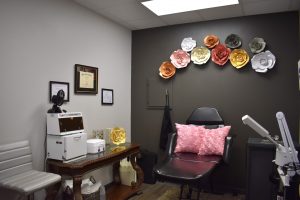 "Sometimes traditional licensed estheticians aren't comfortable with working with someone that is going through chemo, so I decided to open up Beautiful Body and More to be that place and to work with individuals going through breast cancer and to understand that I know personally and that I can help them get through their current situation."
Scott explained how although it's hard to hear those words, 'You have breast cancer,' it's also hard to see your hair physically fall out, giving the outside world a glimpse at your current state of health and figuring out a new "normal." She also stresses that it is important for the individual to relax and feel that this is a stage they will get through. Now that Beautiful Body and More is open, this can be where they do that.
"I am also a place where a woman who is undergoing treatment, she can come here and be pampered and be relaxed."
The most rewarding part of this business for Scott is witnessing that people feel safe and comfortable in her care.
"Seeing women that don't know my prior history or my story, they come in so anxious and so sad, and once I let them know I've been there, it's like the weight just falls off and they go 'Okay I can talk to you, you understand and you're not just telling me something to sell me a garment' and that's why I am a model of my own products," she said.
Beautiful Body and More is growing but Scott plans to become a one-stop-shop for individuals going through chemo treatment or recovering from breast cancer related surgeries. She has also begun the process to get insurance accepted in her boutique because insurance will pay for mastectomy bras and breast form. She also hopes one day to offer wigs.
If you aren't coming in for services, you can purchase a facial for someone undergoing treatment. She is preparing to offer chemo care packages with essential items for those undergoing chemo treatments. These baskets will be filled with products that can also be purchased at her boutique and she will also be donating pre-made packages to the C. Wright Pink Ribbon Project, a nonprofit that helps women with breast cancer across Bossier and Caddo Parish.
With October being Breast Cancer Awareness Month, we honor those that have fought, are fighting or have lost the fight to breast cancer. Thanks to a strong woman like Melody Scott, she has turned her survivor story into a business that helps women find their new normal and navigate a new phase of life.
You can learn more about Beautiful Body and More on their website.