Eat Local in Bossier Parish
Whether you're on your lunch break, having dinner with your family, or planning a date night with your significant other, there's one thing they all have in common…Food!
Even something as small as deciding where to eat can have a big impact on your local community, making it imperative to Eat Local.
COVID19 has had a significant impact on small businesses, and now more than ever is a great time to support those local business owners who "hung in there." A great way to do that is to Eat Local.
Bossier Parish is Full of Exceptional Places Where You Can Eat Local.
Trejo's Mexican Restaurant has been a local favorite for more than 25 years.
With locations all over Bossier Parish, you don't have to travel far when you're craving authentic Mexican cuisine. From delicious appetizers to their lunch and dinner entrees, plus a menu for the kiddos, they have something to please everyone!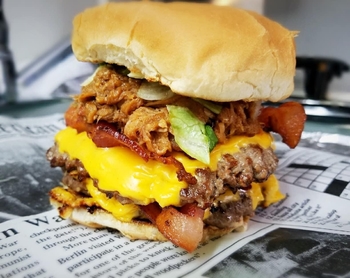 Dude with food, owned and operated by former Bossier Parish Sheriff's Deputy Chris Isom, has been a local Haughton favorite since 2018.
Chris saw a need for great diner-style food in the area, so he set up his food trailer on some family land in the town of Haughton.
You won't find any ordinary "fast food" here. Instead, all the menu items are homemade, even the signature burgers and double-fried fries, which sell out daily.
Other favorites include pulled pork and some specially created keto-friendly wraps. In addition, Chris is in the process of making a few upgrades to create a comfortable dining area for you to enjoy your meal.
If you are in the Mood for something different, check out these other palatable places to Eat Local in Haughton.
You Can Even Eat Local When You're in North Bossier Parish
Big Dup's Cajun Kitchen in Plain Dealing is the perfect place to find a mix of Soul-Food and Down-Home Cajun cooking.
Tucked away inside a convenience store, this small town favorite has been owned and operated by Chad and Tracy Dupuis since May of 2019. Chad is from Rayne, Louisiana, and he brings that authentic Cajun flavor to the dishes they serve.
Offering weekday lunch specials and a full menu from 6:00 a.m. to 8:00 p.m. six days a week, this is the place to stop when passing through.
"Eat Local" at these other North Bossier Parish restaurants too.
You can always Eat Local When You Stop in Benton for a Bite to Eat at Any of These Local Picks.
Eat Local When You're Looking for the Best in Bossier City.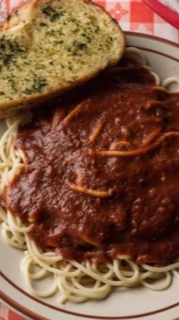 Notini's Italian Restaurant, formerly owned by Jerry Notini Kolniak, has been part of Bossier City since 1981.
Upon retirement, he had plans to close the restaurant in fear of selling it to someone who wouldn't carry on his legacy. That's when long-time friends Tim Huck and Grayson Bailey stepped in and, with the promise to "not change anything," purchased this Bossier City landmark.
Staying true to their word, you will still find all of the age-old favorites on the menu, plus a few additional items.
When you want authentic Italian cuisine at a reasonable price, Notini's is the place to go!
If you're in the mood for something other than Italian, check out these other locally-owned favorites.
Whether you're seeking something new or visiting an old favorite, Bossier Parish has plenty of places for you to eat local!