The BEST Place to Hike in Bossier Parish.
With the highest point at Driskill Mountain, towering only 535 feet above sea level, Louisiana isn't always the first place that comes to mind when you think of hiking. Instead, our state is known more for boating and fishing.
But contrary to popular belief, we have some pretty amazing hiking trails right here in Bossier Parish, Louisiana!
Oxford defines hiking as going for long walks, especially in the country or woods.
Country✔
Woods✔
So lace up your hiking boots, stretch those hamstrings, and apply your SPF because we have some hiking to do in Bossier Parish!
Nestled into the eastern banks of the Red River in southern Bossier City, this federal Refuge is perfect for a day of hiking, sightseeing, and soaking up nature's beauty.
The Refuge features several walking/hiking trails varying from beginner to intermediate difficulty. Therefore, anyone can enjoy their time here. The trails wind around scenic Lake Caroline, down to the bank of the Red River, and back around through wetlands.
Loads of native butterflies, birds, reptiles, deer, and other wildlife are commonly sighted here. To learn more about the native flora and fauna, explore the exhibit hall in the visitor center, and don't forget to take a break in one of the rocking chairs there.
The Second Best Place to go Hiking in Bossier Parish is Cypress Black Bayou Park in Northern Bossier Parish.
Cypress Black Bayou Park (CBBP) is on this list for a few unique reasons. Peacocks and White Tail Deer are just a couple of the critters you can encounter on the hiking trails at Cypress.
Located in Benton, up towards Northern Bossier Parish, this park has 450 acres where you can easily hike, walk, or even jog. In addition, the park boasts nature trails, a beach, boat docks, a small zoo, and a nature center perfect for any outdoorsman.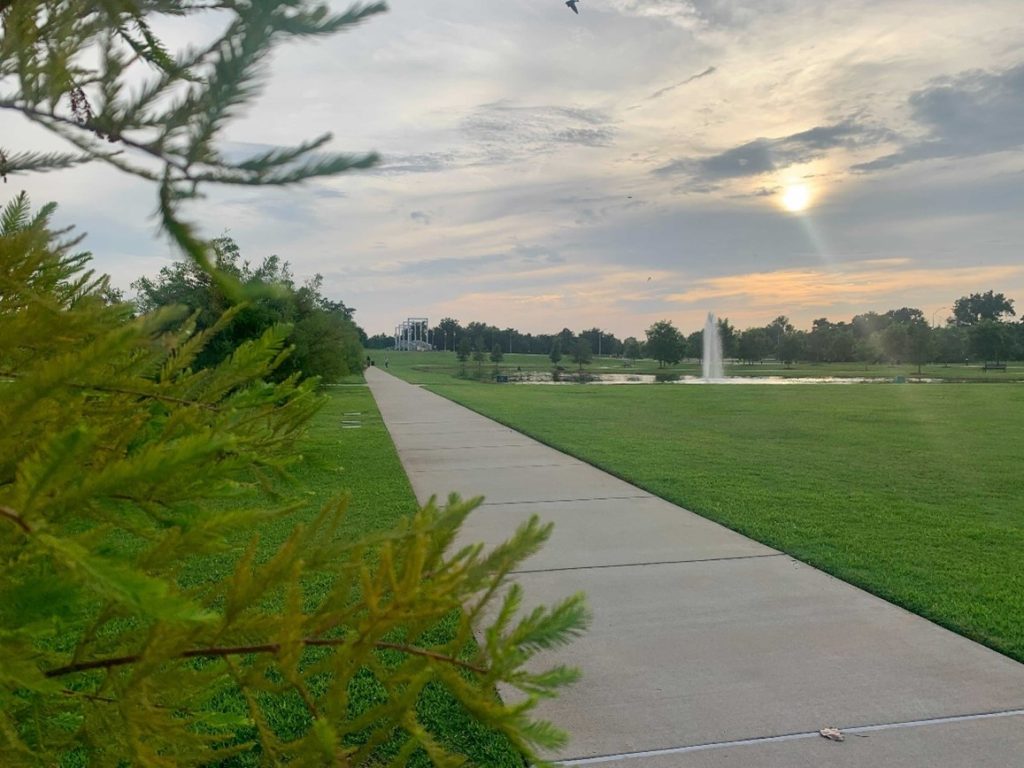 Our Third Best Place to Hike in Bossier Parish is Walker Place Park.
A fairly new edition to South Bossier Parish, Walker Place Park is more of a developed, polished place for those who prefer to stay on the beaten bath rather than off.
The paths are paved and almost always free of dirt and debris, making this a welcoming place for rollerbladers.
With two beautiful duck ponds, a restroom, access to the Arthur Ray Teague trail, and access to the popular Brookshire Grocery Arena stairs (for the fitness fanatics), this park is a popular choice among the community.
Our Fourth Best Place to Hike in Bossier Parish is the Arthur Ray Teague Running Trail. For a Scenic Sunset Stroll: Arthur Ray Teague Running Trail.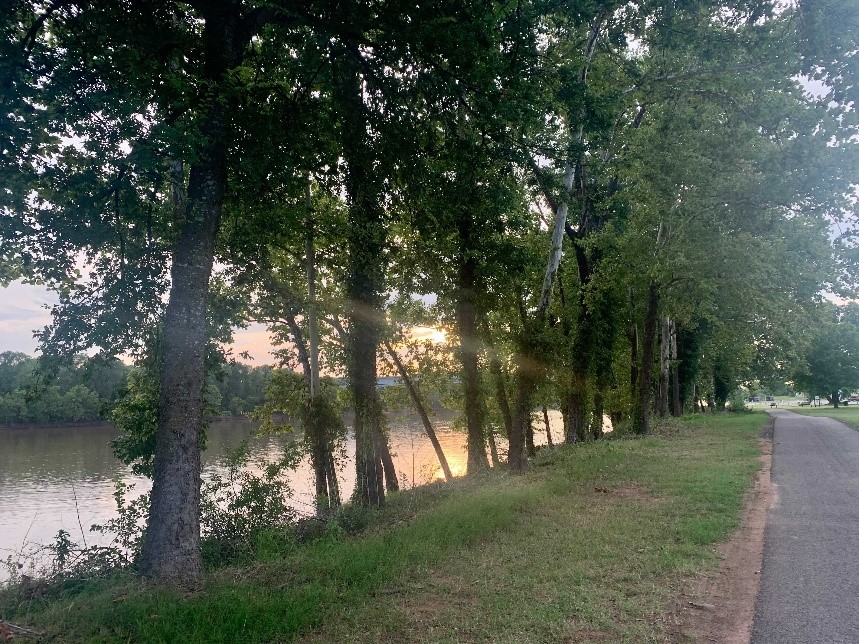 Arthur Ray Teague Running Trail is a classic in Bossier Parish and is perfect for a scenic sunset stroll. Popular with hikers, bikers, athletes, and everyone in between, the A. R. Teague trail never gets old!
Starting at the trailhead on the A. R. Teague Parkway, across from the Brookshire Grocery Arena, the trail runs parallel with the Red River for its entirety.
This trail is perfect for a casual sunset hike and connects with Walker Place Park and the Red River National Wildlife Refuge for those who want to put their endurance to the test.
Last But Not Least, Our Fifth Best Place to Hike in Bossier Parish is at Bayou Bodcau.
Located just east of Benton, Bayou Bodcau offers two nature trails for you to enjoy.
If you are looking for a more leisurely hike, the John Haygood Nature Trail, which is paved and just under a mile in length, should suit your needs just fine. The more experienced hiker may prefer the 7-mile Durden Hills Nature Trail with its rougher terrain and switchbacks.
The surrounding public land is home to nearly 50 miles of marked and unmarked trails running along Bayou Bodcau.