Shanna Parry was sipping her coffee at 7 a.m. in Malaysia when she got the news. She had received an email letting her know that she ranked in the Top 30 Global Gurus in Education list. Before she even checked her email, they called her letting her know the good news.
"It was very humbling and very exciting. I'm still quite speechless about it."
Parry is the Co-Founder and Managing Partner of Global Services in Education (GSE). The company has opened many international schools around the globe. They currently have 12 schools in China, 3 schools in Malaysia and 3 schools in the Middle East. Their focus is to foster each individual student to grow and develop as a self-assured, knowledgeable and responsible global citizen who will positively shape the future.
"We want to give back to countries, schools and local teachers and hopefully that impacts the world in a positive way."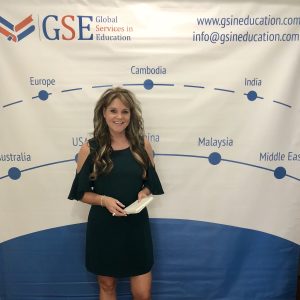 Born and raised in Haughton, Parry was a teacher for Bossier Parish Schools before she decided to move to Las Vegas. After teaching in Las Vegas, she became a principal there for about 5 years. Soon she decided that she wanted a different challenge in her life. She moved to Dubai to become a principal there. Shortly after that, she met her husband Greg who is from Australia.
At a conference, the two were approached by Chinese business men. They wanted to open schools and recruited Parry and her husband to take on the task. Thus, Global Services in Education was born.
"It's funny because it was one of those things that people started coming to us and it was something that we were passionate about," Parry said.
Through their company, Parry and her husband work with local students to prepare them to study overseas. They teach in English at all of their schools to better prepare the students who will be going to universities in America, the UK, Canada or Australia.
"In China all of our students, close to 7,000 students, study overseas," Parry said. "None of them study in China, so they'll study in America, the UK, Canada or Australia. That's a whole different world for them. Not only are we teaching language and the academics, but we focus on those cultural things they'll need to know so they fit in socially as well. It really opens up a whole new world for our students."
In Parry's role as Managing Partner of GSE she plays a key part in the day-to-day operations as well as pioneering creative models for international schools and proving groundbreaking training methods. She uses the experience that she gained from working at Bossier Schools and adapts it to what she is doing with GSE today.
"I was lucky enough to have some of the most amazing mentors that I could ever hope for," Parry said. "It's nice when I'm doing my teacher training I talk so much about my childhood teacher or my mentor when I first began teaching. It's making those connections because no student anywhere in the world is coming from the same background."
Parry says that training teachers and giving them the tools they need is one of the keys to increasing student achievement.
"We often tell our teachers that students don't not like to read, they just don't have the skill set yet to be good at it. We don't like to do things that we're not good at.
The language component is so important for our students," Parry said. "We're teaching in English so one of the things that I focus on through teacher training is teaching teachers how to teach writing skills, vocabulary and active reading skills…sometimes you have to unpack that differently, not only for students, but for teachers as well. I do a big focus on making sure teachers have everything in their tool belt they need to support students so they feel confident about it."
Currently Parry and her husband live in Malaysia primarily. She says it is a good way for them to be close to the schools that GSE has. Teaching has always been something that Parry has loved doing and now she gets to make an impact on a global scale.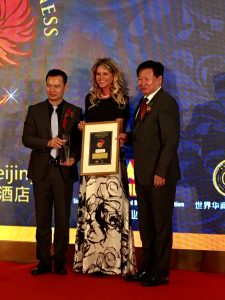 "Right when I got in the classroom and became successful there I knew I wanted to keep going with it and keep moving up in the system so I was able to reach more students on a bigger level. I never expected it to be on an international level. Once I knew what I wanted to do, it kind of took on a life of its own. It's taken me to some of the most amazing places in the world."
GSE's new project is to further develop a Peace Heroes curriculum that they hope to get in the hands of refugees and refugee schools. Parry is carving out her spare time to focus on writing the curriculum, so they can start teaching students that people just like them can make positive change happen.
"I'm helping write this curriculum for the schools. The whole idea is to connect real people that have made a difference in this world. It's teaching students how they fit into the world and how they can make a positive difference."
Moving forward, they hope to expand and open schools in Vietnam and Cambodia.
You can learn more about GSE and their mission by visiting their website here.