CenturyLink Center in Bossier City is a 14,000 seat arena that has been providing entertainment from some of the biggest names in music, comedy, theater, as well as, exciting events since 2000.
Kourtney Washington, Director of Sales and Marketing at CenturyLink Center, hopes they help their guests have memorable experiences.
"CenturyLink Center staff is committed to being a memory making business that creates fun shared experiences for all of their guests."
Here are 6 facts you might not know about CenturyLink Center in Bossier:
1. Keeping Up Appearances
CenturyLink Center, managed by SMG, will look new again this fall when they roll out a wonderful array of upgrades and renovations that will provide customers with additional comforts including new seating, new concessions areas, new marquee, refreshed restrooms and new VIP areas. Also, they will add behind the scenes enhancements including climate control, lighting and sound equipment.
Additionally, point of sales upgrades will decrease time spent in the concessions line.
"We want to continue to solicit and bring amazing acts to Bossier City and to do that we have to stay competitive and relevant," Washington said. "Building upgrades ensures our market continues to be a viable option for promoters and artists."
2. The Local Connection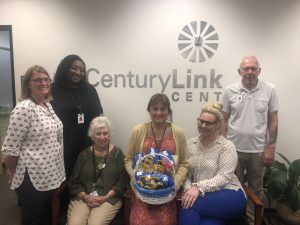 CenturyLink Center has less than 20 full time employees, but during events they extend jobs and partnerships to locals in the Bossier City community. They hire part-timers to help with events, anywhere from 25 people for a small show to 350 for big name events.
These part-timers serve as ushers, ticket takers, service workers, security and come from all walks of life. From high-schoolers working first time jobs to military retirees who want to stay purposeful, connected and engaged. There is a lot of community building during events which translates to shared experiences and fun.
In addition to hiring people for jobs, CenturyLink Center is committed to hiring local vendors to provide everything from catering, police, fire department, housekeeping and equipment rentals. The locals who provide services for the events have great attitudes and have fun working with everyone involved.
3. Big Names Come to Bossier
You don't need to drive to Dallas or Houston to see big names, plus parking is free. The savings on gas, parking, hotels and ticket prices all make sense.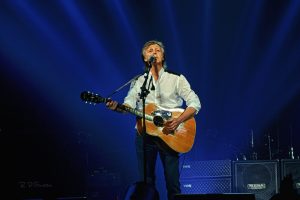 The highest grossing act at the CenturyLink Center has been Sir Paul McCartney in 2017; and the highest capacity show was Garth Brooks with over 33,000 guests attending his three sold out shows, so you're getting the big names right here in Bossier City. CenturyLink is very intentional about providing diverse acts and events that appeal to all generations and demographics. From Country, Rap, R&B, Pop, and Rock Music to Disney Shows and Rodeos. There is sure to be something that everyone can enjoy.
4. Great Options for Ticket Sales
When deciding how to purchase your tickets for an event at CenturyLink Center, you have multiple options such as calling on the phone via Ticketmaster and ordering online via Ticketmaster.com, but you may not realize that there is a way to save money.
"Our ticket fees at our box office are lower than if you were to buy tickets via Ticketmaster.com," Washington said.
You can purchase tickets for any event in person at CenturyLink Center Box Office and still have access to all of the seats that you'd find on Ticketmaster. In addition, you can purchase group/bulk tickets at the box office.
5. The Customer Matters
If you have a favorite artist or act that you'd like to see at CenturyLink Center, Washington wants you to know that your opinion matters.
"You are an integral part of the process," she said. "Talk to that artist. Go to that artist's Facebook page, post that you want them to come to Bossier City, and tag CenturyLink Center while you are at it. People are listening to you, you have a voice, and your voice matters."
On that same note, Washington wants their social media followers to feel connected when they attend events. They consider social media as a hub to provide info and updates on event day. They share the info with the acts that perform at the venue. It's important for everyone to feel integrated in the experience and to be able to share that connection.
6. Casting Call/Luxury Suites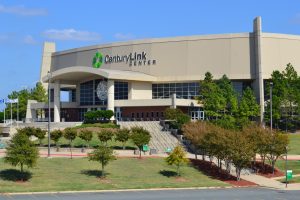 Want to have a private space to host a fun company or family gathering during a concert or show? Rent the "Casting Call" lounge area. Casting Call is an encased private space that overlooks the arena and provides for private bar, kitchen, catering, speakers or just a lounge space. This area can be as fancy or as laid-back as you like and is a great idea for team-building events.
Another event space is the VIP Luxury Suite Leases. There are 16 Luxury Suites that are leased on an annual basis to companies that can hold anywhere from 14-22 guest. With the lease, tickets are provided to every show and hand-delivered each month, VIP parking, private bar space, suite attendants and suite concierge. Currently there is a waiting list to obtain a Luxury Suite Lease.
To get more info about the Casting Call rental space or Luxury Suites, contact the CenturyLink Center sales office.
Bonus Fun Fact: There are more than 170 bathrooms at CenturyLink Center.
For more info about purchasing tickets and future concert dates, visit CenturyLink Center's website.