One of the biggest things Bossier has to offer to its people are plenty of places to host an event or gathering. Do you need a spacious place to host your next celebration? Check out these event venues in Bossier:
1. Ralph and Kacoo's Seafood Restaurant
Not only does Ralph and Kacoo's offer some excellent seafood and a true Cajun vibe, it also doubles as an affordable event venue! With three different sized banquet rooms to choose from, Ralph and Kacoo's has been known to host wedding or bridal showers, business meetings, student events, wedding ceremonies, birthday parties and more! Their largest banquet room can hold up to 150 people and all rooms are private dining which includes a delicious menu made just for your event. A full wait staff is standing by for you and your guests ready to serve you until the end. If you're looking for a unique and convenient event space, contact Ralph and Kacoo's today to set your event up.
Location: 1700 Old Minden Road #141
2. Retro 521 Coffee, Café & Venue
If you're looking for a modern, cozy and trendy event venue to hold your next party, then Retro 521 is the place for you. Still one of Bossier's newer venues on the market, Retro 521 offers a unique, affordable, hands-on experience with a very attentive event staff looking to make your memories last.
"Each guest has a unique event and we listen to individual needs and try to adapt to their budget. We offer a space for any event imaginable," said Kristi Tift, manager and lead event planner of Retro 521.
"We offer from start to finish the planning,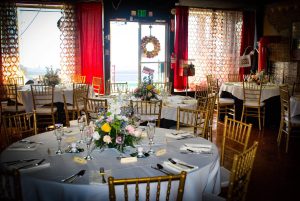 catering, décor, music, lighting, bar, private rooms, photo booth and so much more."
Some events they've held so far are an engagement dinner, reunion, a live band night, wedding, wedding reception and an indoor market called Trader Jane's Market that's offered two Sunday's out of the month from 1 p.m. to 5 p.m.
Just looking to relax or study? Retro 521 is also a great place for you to visit and enjoy their coffee lounge.
Visit their Facebook page today to schedule your next event.
Location: 521 Barksdale Blvd
3. The Golf Club at Stonebridge
The Golf Club at Stonebridge is a beautiful golf club facility located in North Bossier that not only offers a fun and challenging 18-hole golf course, training, and tee times, but an elegant club facility for both members and the public including lounges, a bar and restaurant dining. Stonebridge has been used for many events such as school proms, weddings, receptions, birthdays, and of course golf tournaments and celebrations.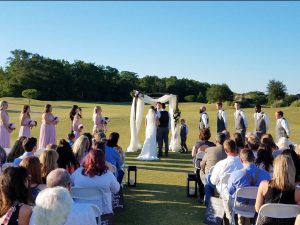 The location of the club is in the Stonebridge development in Bossier City bringing breathtaking views of the golf course greenery and pond. The clubhouse is 10,000 square feet which calls for a very spacious and flexible floorplan that can hold over 150 guests for a seated dinner buffet or an open party or reception.
If you want a sophisticated, serene event experience with delicious food and beautiful views, contact Stonebridge today at (318) 747-2004 to schedule your tour or request more event information.
Location: 301 Stonebridge Blvd