Bossier is home to young people doing great things. One of those is Bossier City's own Meagan McDuffy.
Born and raised in Bossier City, she currently is a Business Process Representative for CenterPoint Energy. Professionally, she is pursing her master's in Applied Business Analytics at Jacksonville University, and is also a board member of the Shreveport-Bossier African American Chamber of Commerce. Outside work, she's a member of the Louisiana National Guard. She has been in the Guard for more than 10 years.
Be Bossier spoke to Meagan about her career and how she's seen Bossier grow.
1. How did you get involved with CenterPoint and what do you like about it?
CenterPoint Energy has provided gas services to this area for years, so it has been a pleasure to work at such a staple in the community. Even with thousands of employees spread over various states, it still has a close-knit family environment — they do a great job of taking care of their employees and not making us feel as if we're just a body in a seat. We are also very involved in the community. We sponsor one of the biggest festivals in the area, Mudbug Madness, as well as partner with nonprofits such as the United Way, March of Dimes and Red Cross. Working there it becomes evident that they not only want to provide quality gas services but give back in many other ways to the community.
2. What are some of your duties and responsibilities there?
My duties include creating and closing work orders. Making sure they comply DOT standards and company guidelines. Safety is our number one core value. I am also a part of the companies North Louisiana Safety team. The safety team is a group of my peers who develop new initiatives to promote safety and increase employee engagement. Being a member of the National Guard has made the importance of safety evident. So being a part of the safety group has allowed me the opportunity to engage with my coworkers to insure they can identify unsafe acts and stop them before injuries occur.
3. Can you tell me about your role in the National Guard?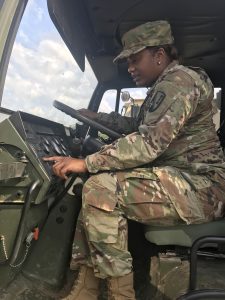 I have proudly served this country as a member of the Louisiana National Guard for the past 12 years, where I currently have the rank of Sergeant. I am an Iraqi War veteran, having served one tour as a transportation specialist.
4. What are some professional goals for the future?
After completing my master's degree, I plan on transitioning into an analyst role. Even as a child, I needed to understand the "why," and the same goes for understanding the success of businesses. The analytical portion of my studies allows me to translate the "why" in the form of verifiable data. I want to be able to forecast growth and prevent operational waste from productivity.
5. You're a life-long Bossier resident, what made you stay?
Bossier has always been home to me. Being a sister city to Shreveport it has provided the perfect mix of the small-town atmosphere and big city opportunities. Being a true Louisianan, I love the festivals, food and pretty much anything else that leads you outside.
6. What is your favorite thing about Bossier?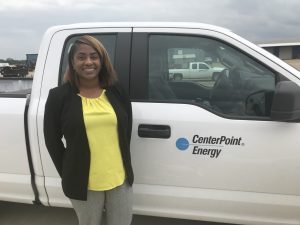 Bossier is special to me because of the people. Most of family lives here and so do a few of my friends. There's nothing like gathering for local games, cheering your loved ones on, and weekend outings at the Boardwalk. It also gives me a sense a security knowing my neighbors.
7. Where do you like to hang out and why?
The Louisiana Boardwalk is a nice place to hang out, catch a movie, or enjoy food with loved ones. The scenery is always nice and the store sales are even better. Ralph and Kacoo's and Posados have always been my favorite places to eat, even as kid. Recently, I have become a fan of the Bossier Farmers Market.
8. What else do you like to do in Bossier?
I'm impressed by Bossier's growth throughout the years. The new businesses and infrastructures placed throughout the city have made it easier to enjoy the city without having to travel for entertainment. My favorite addition is the Walker's Place Park, the walking trail is perfect for unwinding after a long day. I'm also excited for in the possibilities in the East Bank District, I would love to see more family friendly events take place there.
9. If you could tell people one thing about Bossier, what would that be?
Bossier doesn't disappoint. From concerts at the CenturyLink to shopping and the outdoors activities, there's something for everyone. Of course, don't forget the low crime rate and schools.